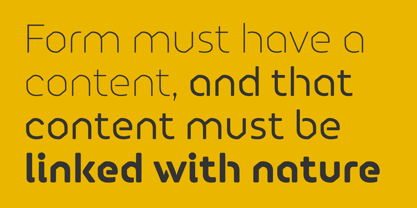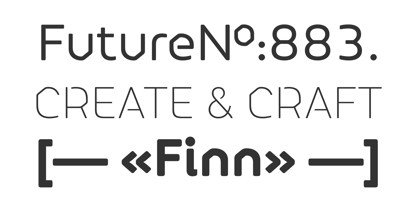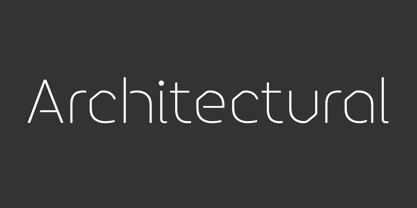 Unlock access to FS Alvar and over 40,000 fonts with Monotype Fonts.
Subscribe now
Subscribe now
Per Style: $69.99
Pack of 3 : $209.99
About FS Alvar Font Family
---
The classic modernist
FS Alvar grew out of a library of pure modular shapes gathered by Fontsmith's master of the abstract starting point, Mr Phil Garnham. "It was a collection that just had to be explored and brought to life in a typographic voice. "We debated long and hard about this. It was big decision to make a shift away from the typefaces that people knew us for. And we didn't want to compromise our reputation of well crafted typographic quality".

Modular forms
A headline font that's both graphic and functional, in the modernist tradition, FS Alvar focused Fontsmith's eyes on the bigger issue of what makes a font show its age. "Looking at those fonts from the 1980s that were supposed to represent the 'future'," says Phil, "they looked so dated now. With Alvar, we weren't concerned with creating future-thinking typography but with exploring form for form's sake, and how that can evolve to create letterforms. Modular forms with a typographic eye."

Stencilled
The concept for Alvar first materialised back in 2001 with some sketches Phil made while still at Middlesex University. Eight years later, something made him dig them out again. "There was something really nice about the proportions of that first design. Working on it again, I thought about it properly, but it still needed something to give it that edge. "Jason stood up in the studio and supplied the missing link: 'Why don't we make it stencilled?' He didn't mean in an obvious way, but by building a kind of architectural stencil into the form. It worked and the idea of using an architect's name (Alvar Aalto) to describe the font felt perfect."

Featured in...
The three weights of FS Alvar are made for standout headlines in advertising campaigns and magazines. Alvar has had a starring role in campaigns for brands from Nike to Amnesty International, as well as on CD covers, record labels and packaging.
FS Alvar&reg is a registered trademark of FontSmith.
About Fontsmith
Fontsmith is a London based type design studio founded in 1999 by Jason Smith. The studio consists of a team dedicated to designing and developing high quality typefaces for both independent release as well as bespoke fonts for international clients.
Choosing a selection results in a full page refresh.