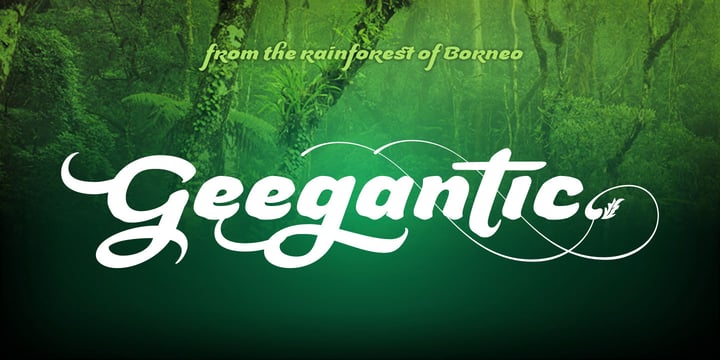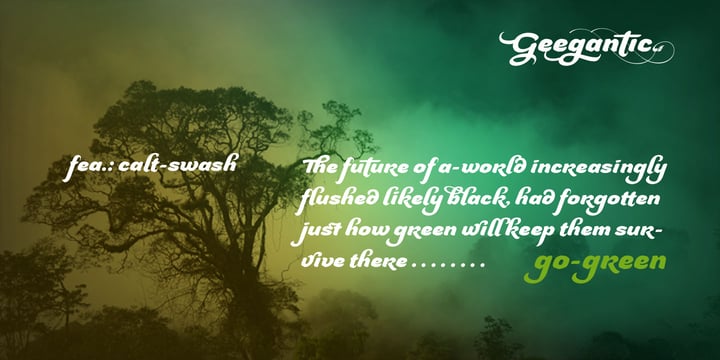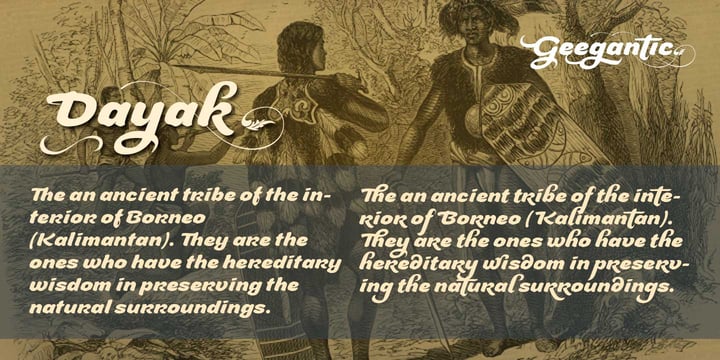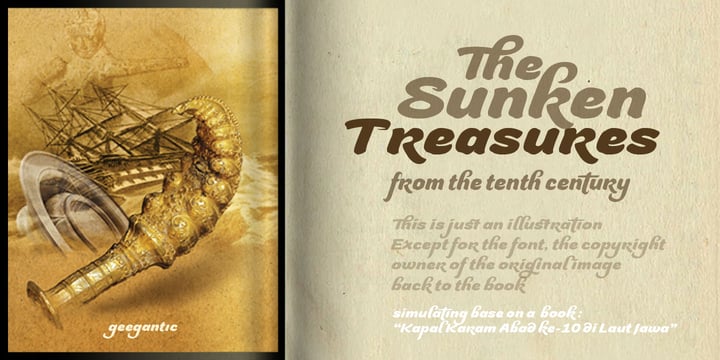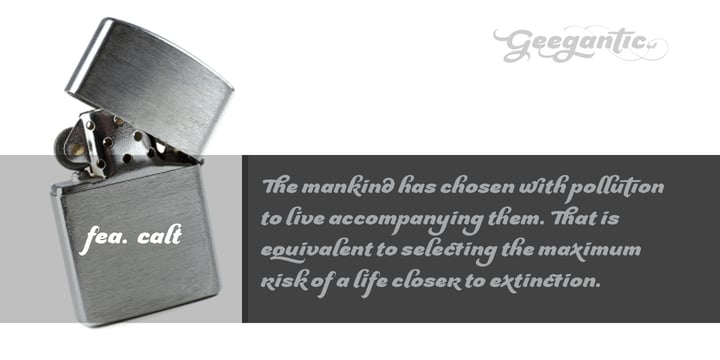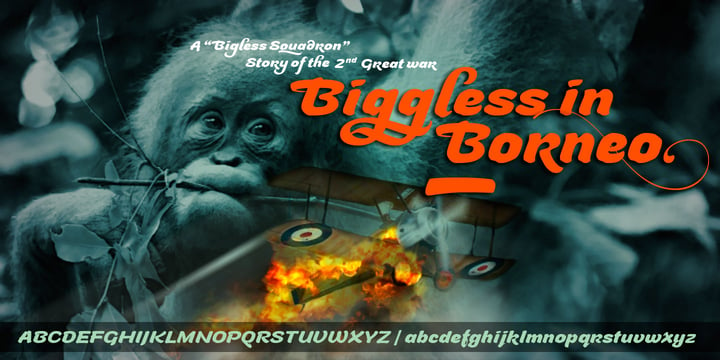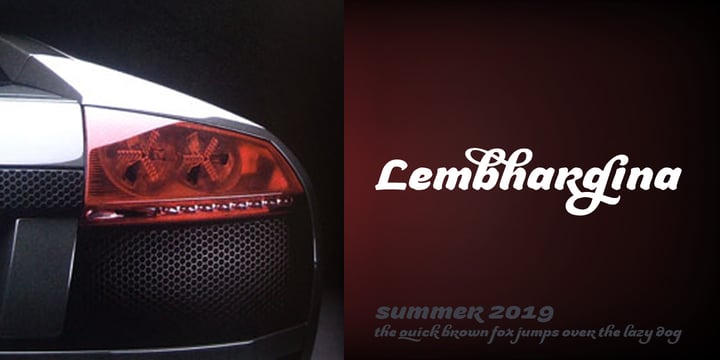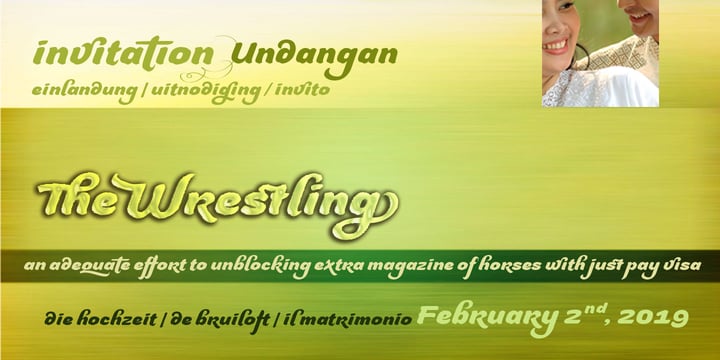 About Geegantic Font Family
---
The rainforest of Borneo which has a wealth of big trees and lush is the basis of inspiration of the Geegantic font. Therefore Geegantic has little difference with a similar font that usually appear in the feminine form. As you can see, Geegantic has the form of contrast stroke, a thick and casual. As display fonts, Geegantic aims to touch the needs of the general usage of displays, branding and advertising. However, under certain conditions, it is also possible to fill the text area.
Geegantic
About Campotype
Welcome Campotype's page. We create Fonts Pro! Whatever the face of the font, a typeface not only requires creativity to achieve beauty, but also always requires expertise and technical support to realize its function.We offer quality typeface for text, display and some kind design solutions as a response to needs. We are committed to providing quality design and support updates as much as possible according to needs and time availability. We are also open to designing custom typefaces (and also cross-continental design collaborative, why not) to something new or to be closer to the ideal needs.By the way, established in 2008, Campotype is well known as the pioneering professional independent type foundry in Indonesia. Since the beginning we have inspired the passion and interest of local designers to pursue type design. Therefore, we continue to encourage the growth of the number of local type designers, including increasing their expertise through training classes and mentoring.
Choosing a selection results in a full page refresh.