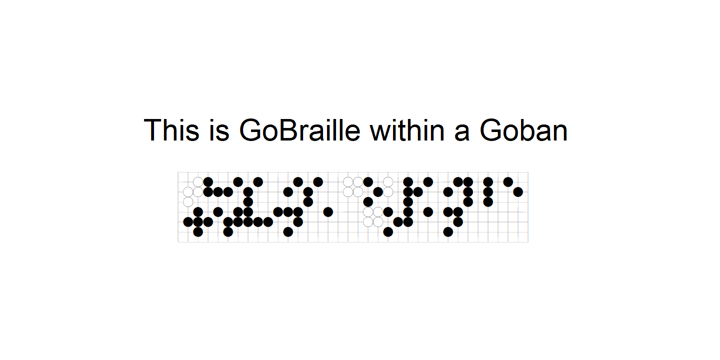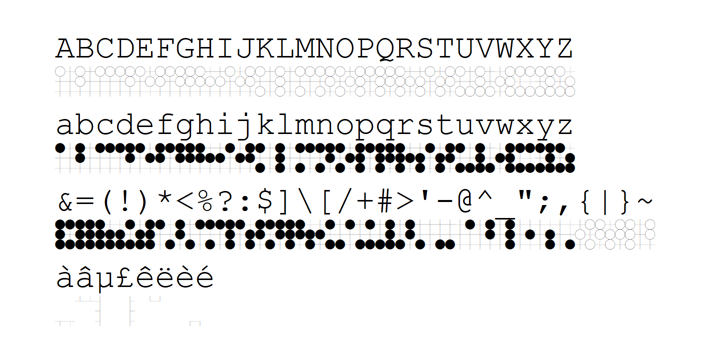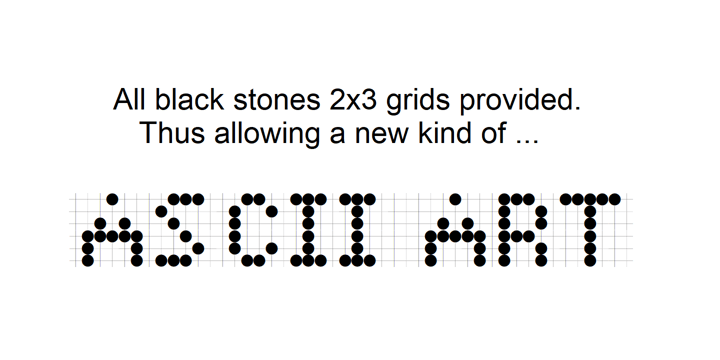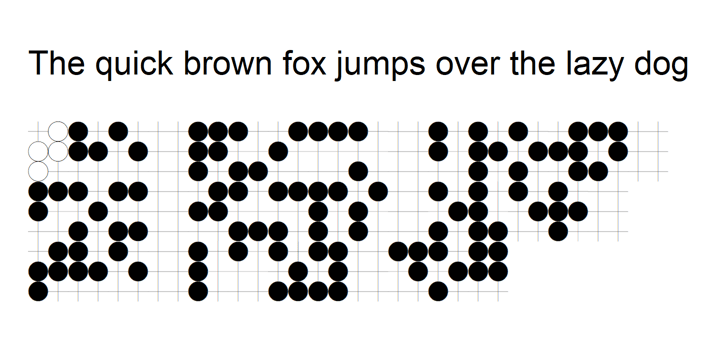 About Go Braille Font Family
---
A Braille font designed with the look of the Go Game. Lowercase glyphs use black stones while uppercase use white stones. To make the text more like within a Goban, Corner and border glyphs are provided. Also the font allows a "new kind of ASCII Art" by providing the missing glyphs (black stones) which enable this usage (see "drawille" project on Github).
Go Braille
About Echopraxium
Echopraxium foundry makes unconventional typefaces e.g: * Decorative / Steganographic Braille typefaces (e.g. Diamond Braille) * Glyph designed to gather as a lattice(e.g: Hex Braille / Kernig Braille) * Substitution cypher (e.g. LSPK90H, a Leetspeak variant meant to be read clockwise) * Anticipated/Foreseen - Symbols / Icons / Tesselation / Colored typefaces - Non Roman / Antique / Scifi / Fantasy alphabets \\//_Dif-tor heh smusma (LLAP: "Live long and prosper")
Choosing a selection results in a full page refresh.