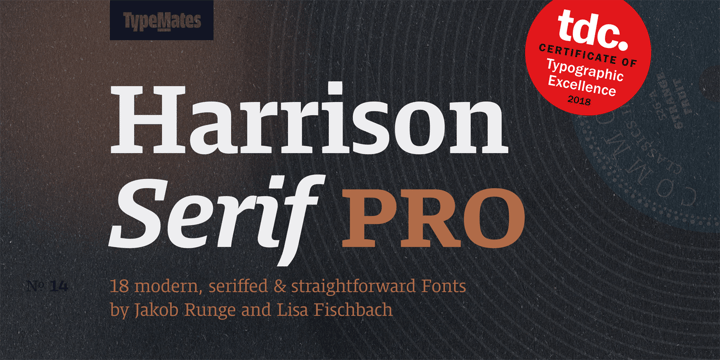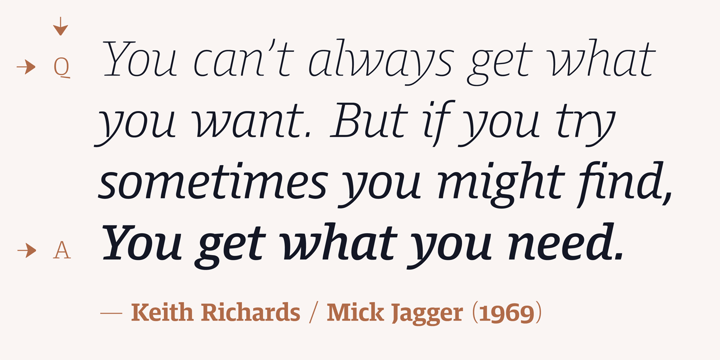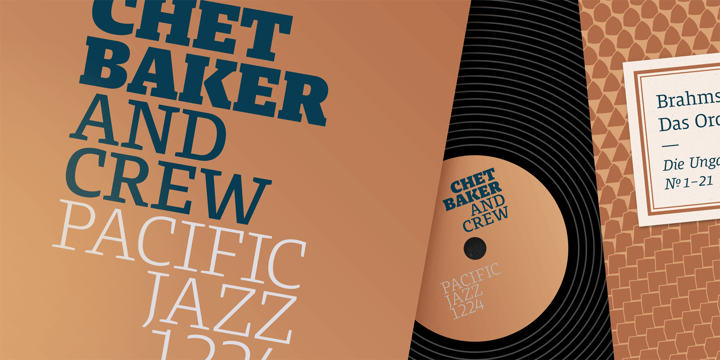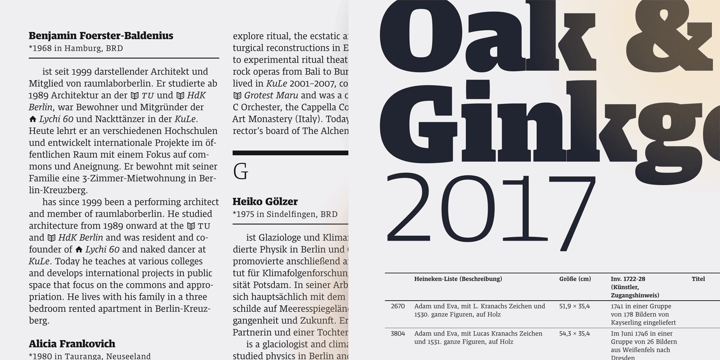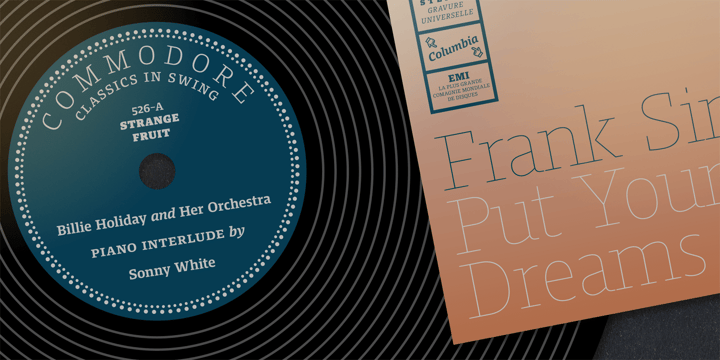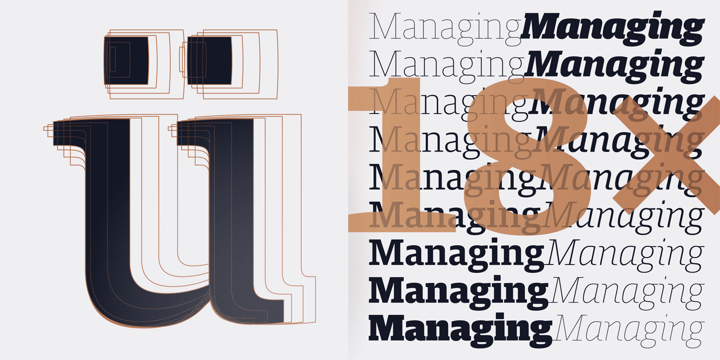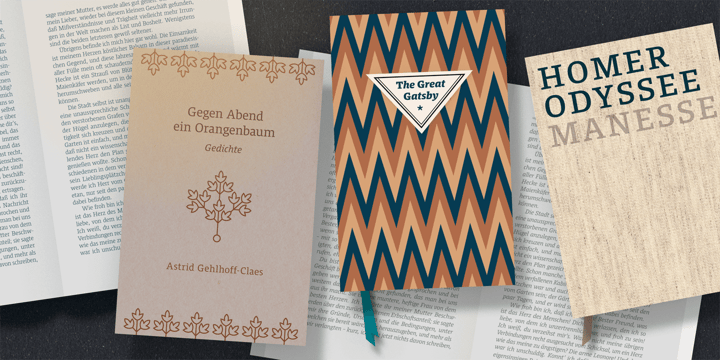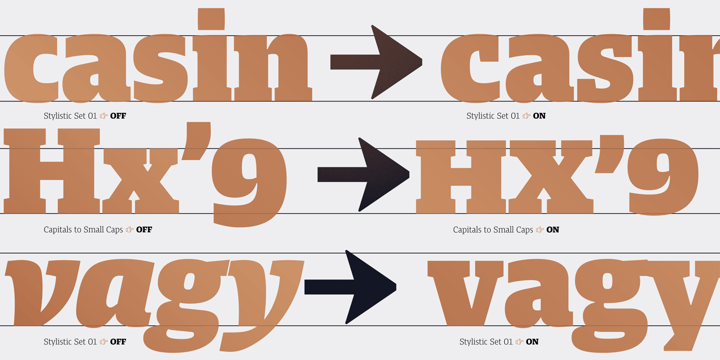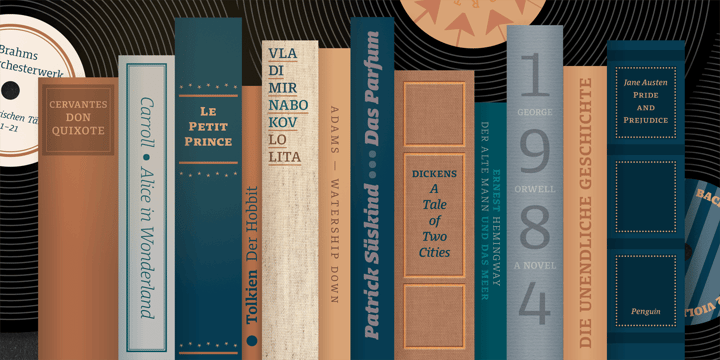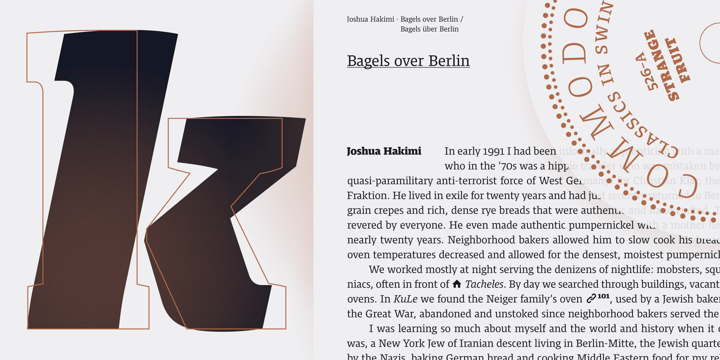 About Harrison Serif Pro Font Family
---
Harrison Serif Pro is a sturdy yet contrasted slab serif that combines a rational and efficient approach with a warm voice. A typeface of nuances, the slightly carved and occasionally extended serifs evoke the friendly side of Harrison Serif and contrast with the straightforward nature of the typeface's squarish curves, open counters and horizontal emphasis. Harrison was drawn for long form reading on screens and user interfaces, but the typeface's more refined details come alive in high-resolution media and print. The almost mechanical vertical terminals, open counters and modest capitals combine with Harrison's generous x-height to ensure the typeface holds up on screen. With improved ClearType hinting and a sturdy physique, no medium is a worry for this serif typeface. Harrison Serif's broad range of weights means that it's more than a just a simple text face. From sheer Hairline to deep, dark Ultra, its weight spectrum is divided into nine distinct styles — leaving no need unfulfilled for editorial designers. Further, Harrison explores nuance in its italics. Something between true italics and obliques, they range from the cursive to the playful, from the expressive to letters with the sobriety of unpretentious slanted obliques. Of course Harrison provides all the OpenType features needed for ambitious typography: as well as a variety of figure styles, there small caps and the capitals-to-small caps feature. And you can have no doubt that it contains broad Latin language support and a set of helpful symbols. Selected for a Certificate of Typographic Excellence by the Type Directors Club in 2018.
Harrison Serif Pro
About TypeMates
TypeMates: a straightforward font foundry. For years, we — Jakob, Nils and Lisa — have been passionate about type and since 2015 we are working together, from our offices near Munich and Hamburg, as a type foundry. We don't believe that typefaces are neutral or purely functional systems for reading, rather that they are a visual language with emotional values. Our aim is to be straightforward in the complex field of type design. We do not want to hype or praise type too much, we want to work together with our clients and partners to deliver good results. Our practice covers everything, from the tiniest nuance in a logo or piece of lettering to the design of extensive type systems. And whether it's a beautiful idea, a complex client project with intense technical demands, or we're just following our investigative TypeMate's nose — we're passionate about well-made letterforms delivered to the highest technical standard. Whether it's Die Zeit online, Fast Company, Red Bull TV or Lufthansa Magazine, typefaces we designed are used by magazines, newspapers and corporations who set the bar for design.
Choosing a selection results in a full page refresh.