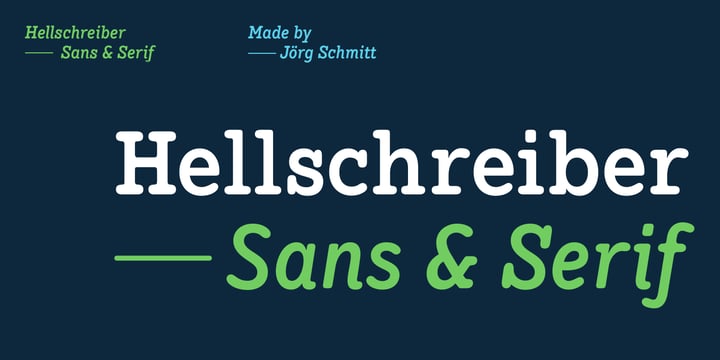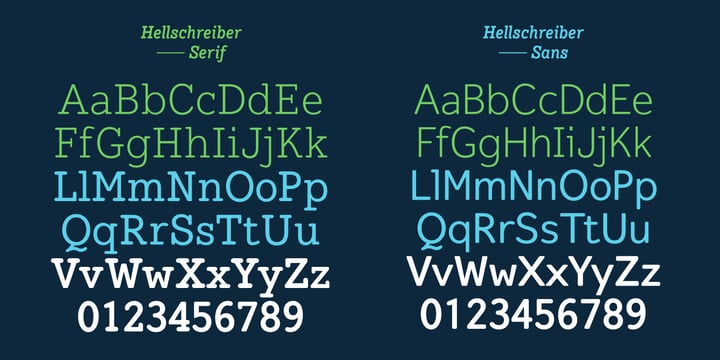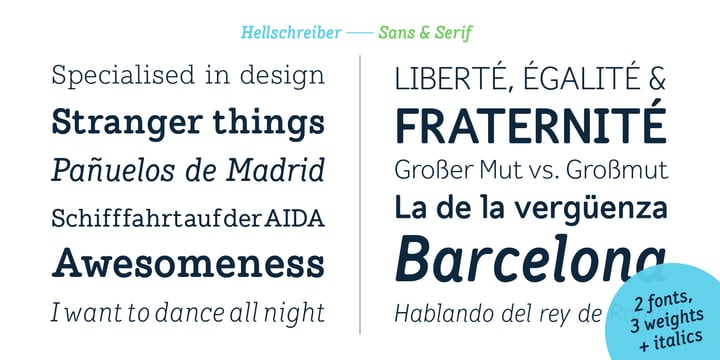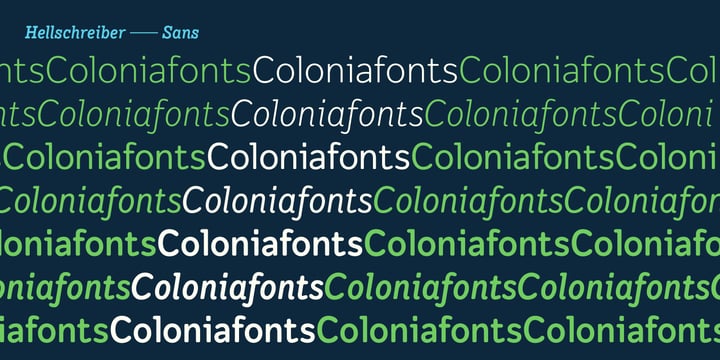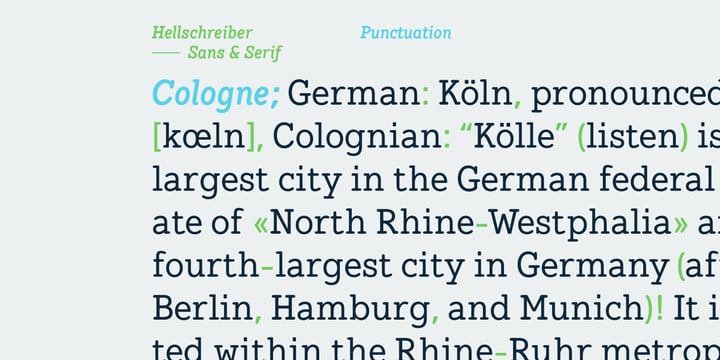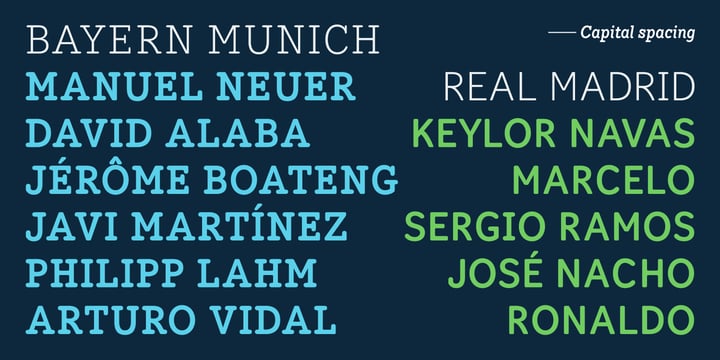 Per Style: $35.00
Pack of 6 : $210.00
Per Style: $35.00
Pack of 6 : $210.00
About Hellschreiber Font Family
---
The birth of the monospaced types dates back to the past. There was a need for the creation of typesets for typewriters. The difficulty was to align the different glyphs in the same width. This led to particular problems with letters like "M" and "l"; the former seemed to be squeezed into the same width of all letters and the second one appeared way too streched. Despite – or perhaps because of – the impression of the typewriter is still popular with Graphic Designers. Nowadays there are even monospaced versions of primarily proportional types; for example the the Sans Mono designed by Lucas de Groot or the DIN Mono. Then again, why not the other way round?! In the first half of the Nineties, Erik Spiekermann developed a proportional type named ITC Officina based on the Letter Gothic. According to a survey on the 100 best fonts of all time conducted by FontShop, ITC Officina is in an eighth place, far ahead of its forerunner. This was the reason for me to create a wider design with a Serif and a Sans Serif based on the queen of all monospaced types – the Courier.
Hellschreiber™
About Jörg Schmitt
Jörg Schmitt was born in 1985, in Marburg, Germany. He graduated "Kommunikations-Design" at the University of applied sciences in Trier, in 2010. Since then he is working for the global branding agency Interbrand Zintzmeyer & Lux in Cologne. Obviously, he is constantly searching for new ideas for typefaces. His fonts are mostly influenced by strategical processes. He was nominated with his font family "Hellschreiber" for most talented young professional by "Rat für Formgebung" in 2010.
Choosing a selection results in a full page refresh.