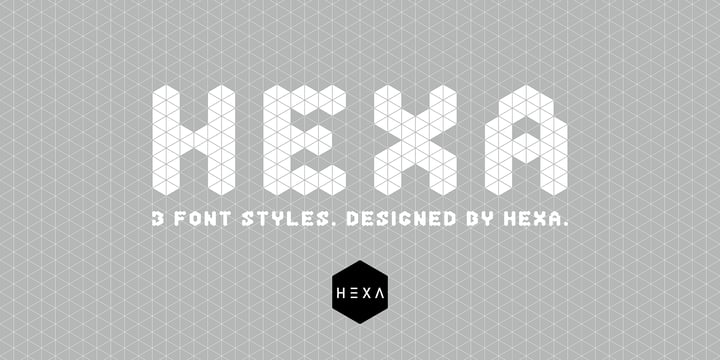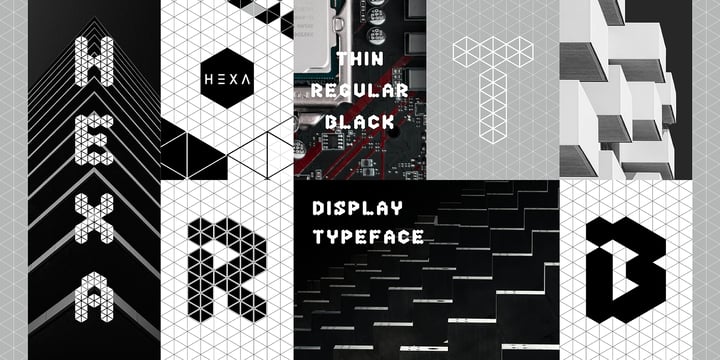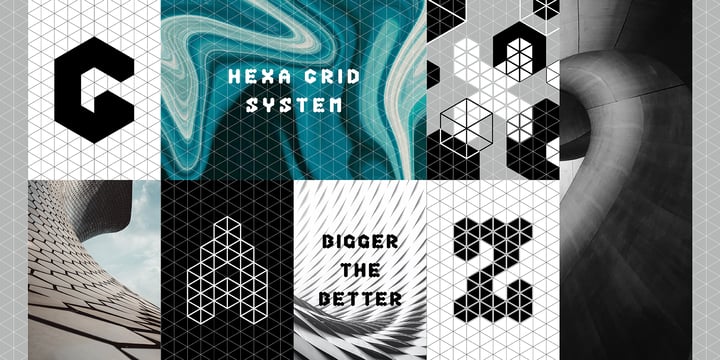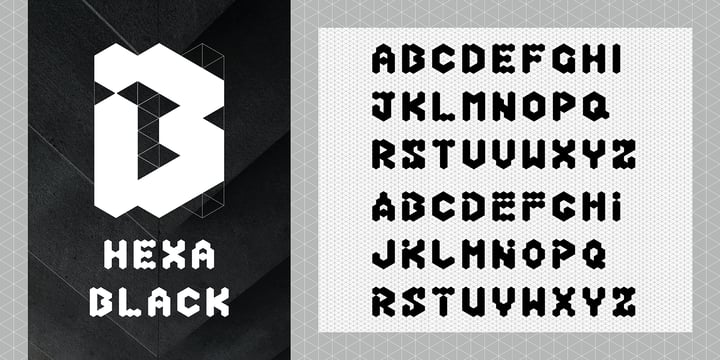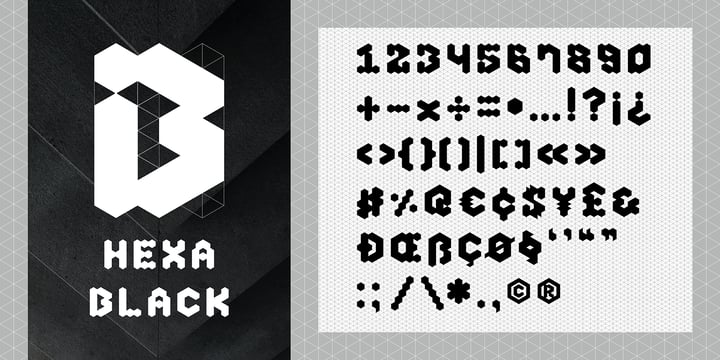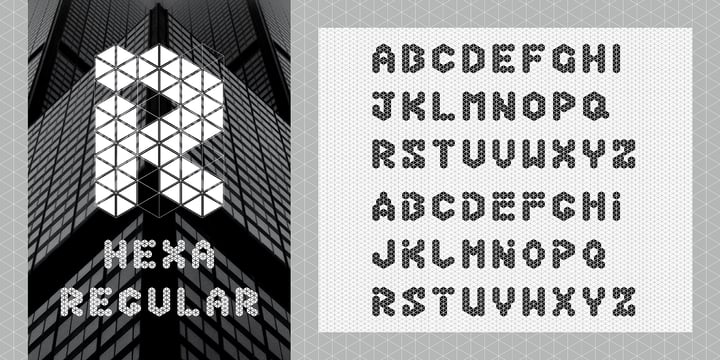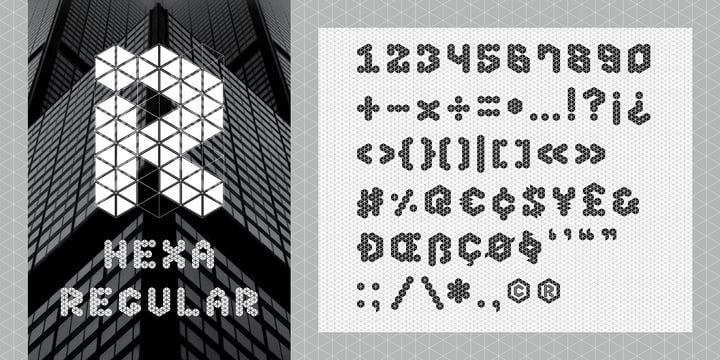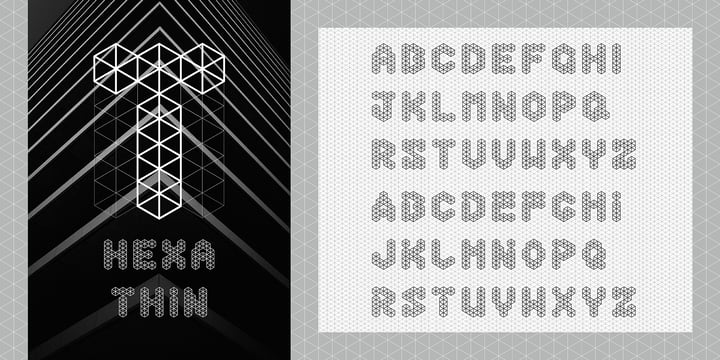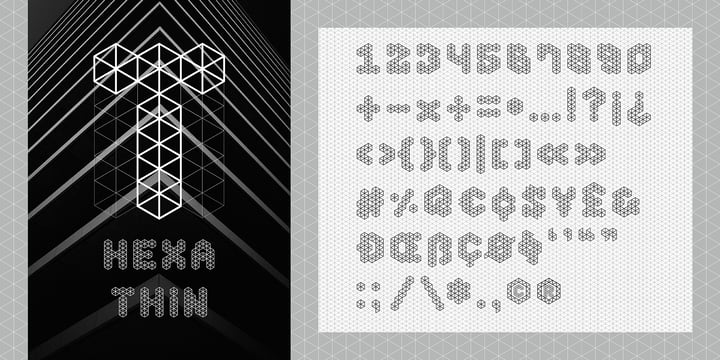 About Hexa Font Family
---
The font HEXA is inspired by the Hexagon. The HEXA fonts are dynamically and uniquely designed typefaces based on the grid systems of the hexagon that extends infinitely. From this image, we have created the HEXA font.
Hexa is Latin-based and a completely crafted font that consists of 3 typefaces. Each typeface contains 190 sets of characters. This font family is in all-caps fonts, and we provide different styles of uppercase and lowercase glyphs with the exception of letters c, ç, and comma/ single low-9 quotation mark. In lowercase glyphs, we emphasize the image, character, and identities of Hexa.
The font family includes regular, black, and thin. We created the witty expression with Hexa's regular identity; thin emphasizes the lines; black fills in the blanks.
Hexa is a monospaced fonts. So kerning is not applied.
We recommend using our fonts for big-sized uses. This typeface is a display font and looks more attractive in larger formats than on main texts.
Features:
-190 characters
-Monospaced fonts
-All-caps fonts (different styles provide uppercase and lowercase)
Hexa
About Hexa
HEXA is a total design group specialized in typeface, graphic design, branding, editorial, and interior design, etc.A group of expert designers from various fields have come together to form our design team. HEXA has been created with the motto of "indefinite extension of values" to go above and beyond to achieve our mission and challenge ourselves with a wide range of projects while carving out new areas and breaking the boundaries of already existing concepts by thinking outside of the box.
Choosing a selection results in a full page refresh.