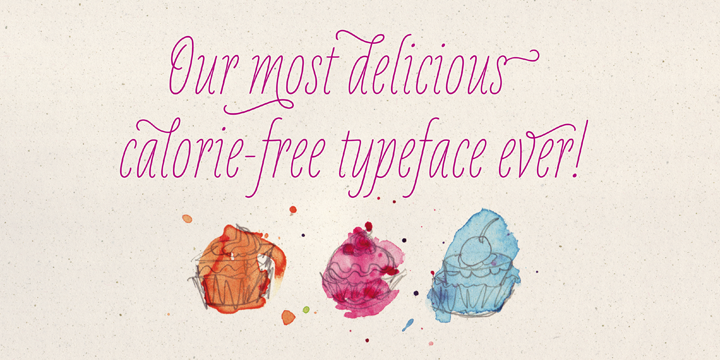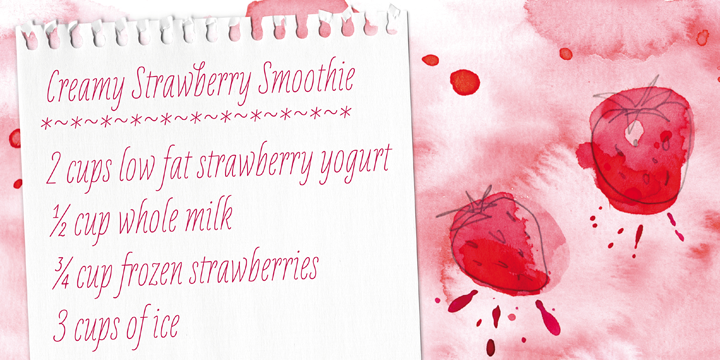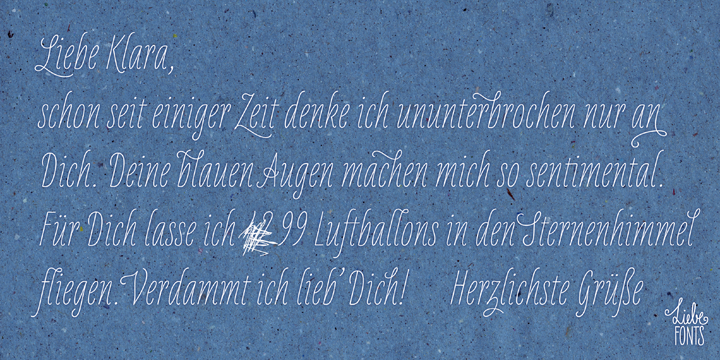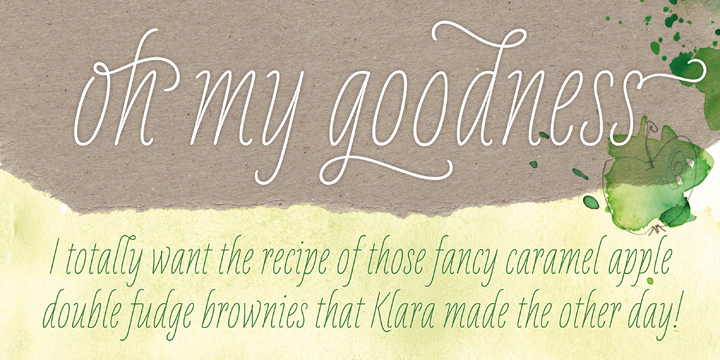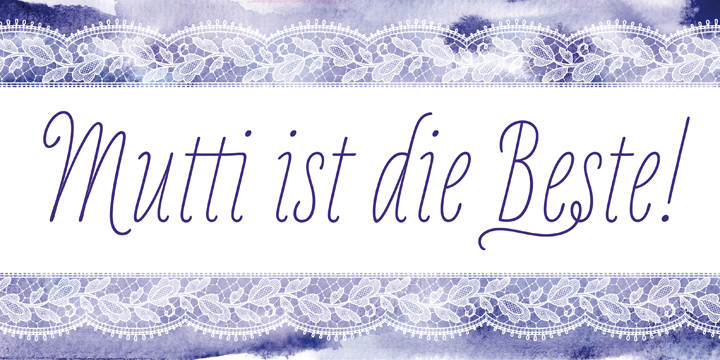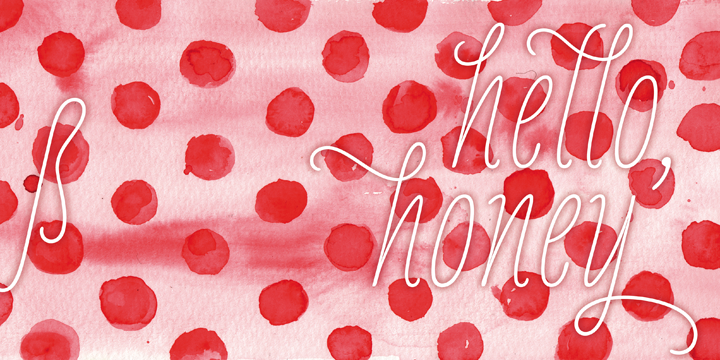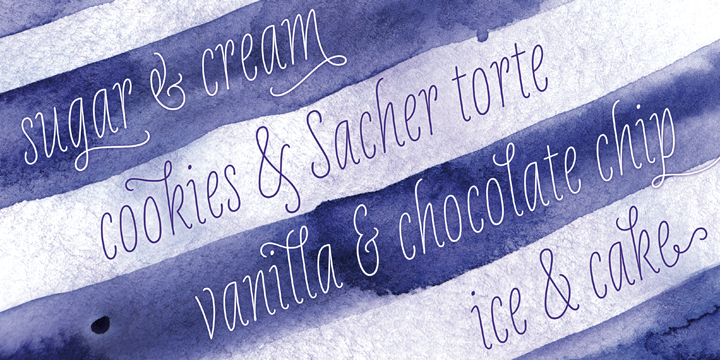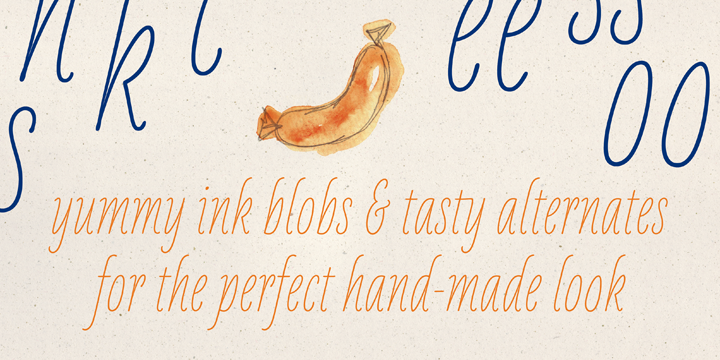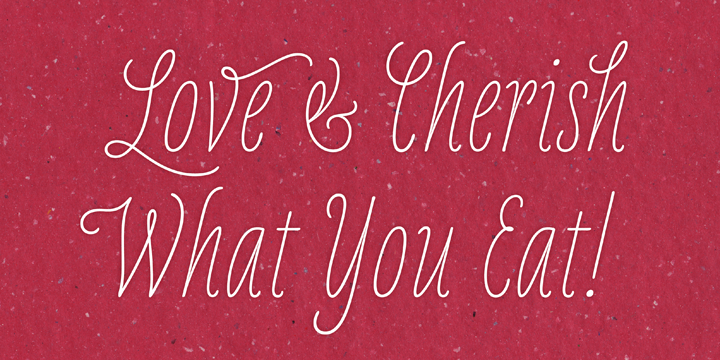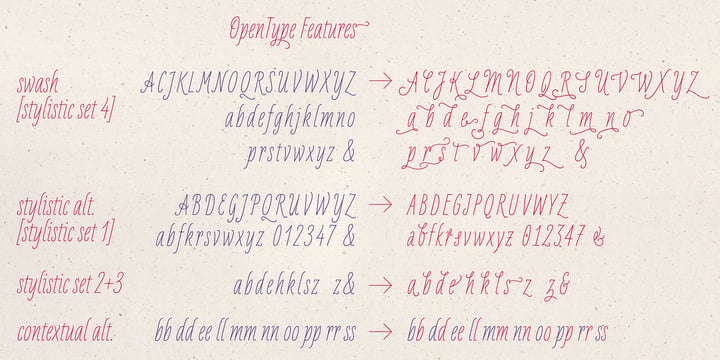 About LiebeKlara Font Family
---
LiebeKlara is LiebeFonts' most delicious gourmet creation yet. The mouth-watering look of savory swashes and the fine aroma of masterfully sprinkled contextual alternates will make everyone happy—your spouse, family, and friends. LiebeKlara is festive enough to sit on wedding menus, but still warm enough to give everyday dinner invitations the personal flavor they deserve. LiebeKlara likes company—for example when her girlfriend LiebeErika comes over and they have some LiebeOrnaments with their LiebeMenu. LiebeKlara also likes travelling! She speaks most Western languages fluently and with a cute accent. Try it for yourself—LiebeKlara is calorie-free but (or because) she is very delicate. We hope you like her as much as we do! Bon appétit! LiebeKlara comes with a tasty variety of ligatures and alternative forms available through OpenType features. (Please make sure your software supports OpenType if you wish to use the advanced features.) The font contains over 580 carefully hand-crafted glyphs—so it's more like two or three fonts in one.
LiebeKlara™
About LiebeFonts
"Liebe" means "love" in German. "The name LiebeFonts is meaningful to me in more ways than one", Ulrike Wilhelm said in her 2013 Creative Characters interview. "On one hand, my fonts obviously look 'sweet' — in other words, friendly and lovable. And of course the name also refers to my own love of fonts." Berlin-native Ulrike started her foundry with a collection of witty picture fonts; but it was her alphabetic typefaces that gave her company its first hit. LiebeErika was one of our Top Fonts of 2010. All of Ulrike's fonts have a hand-made touch to them. "I feel magically attracted to hand-made products and designs. I love it that people have to inspect the letters really closely to verify that they were not laboriously written down by someone but instead have been reproduced digitally." Her skills are equal parts handicraft and digital savvy, and her fonts are as technically sophisticated as they are charming. "It is very important to me that my fonts serve a wide variety of languages so that they are suitable for professional typesetting," she says. "I also invest a lot of time into sensibly grouped OpenType features like contextual and stylistic alternates as well as a wide range of ligatures and swashed letters."
Choosing a selection results in a full page refresh.