Individual Styles from $18.00
Complete family of 2 fonts: $18.00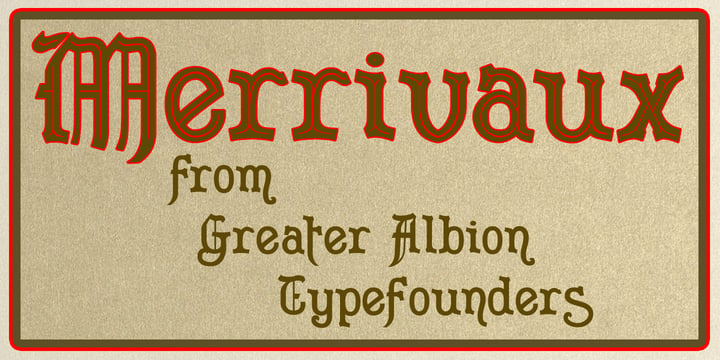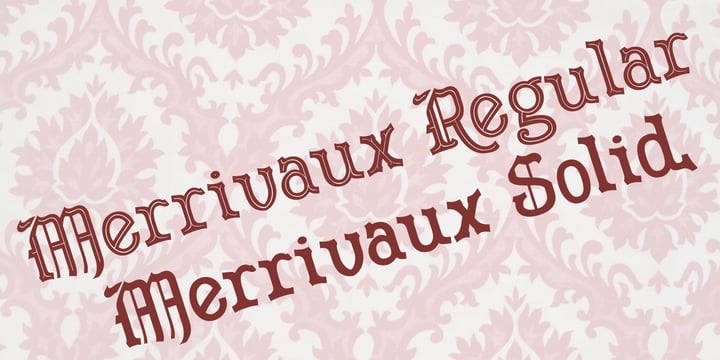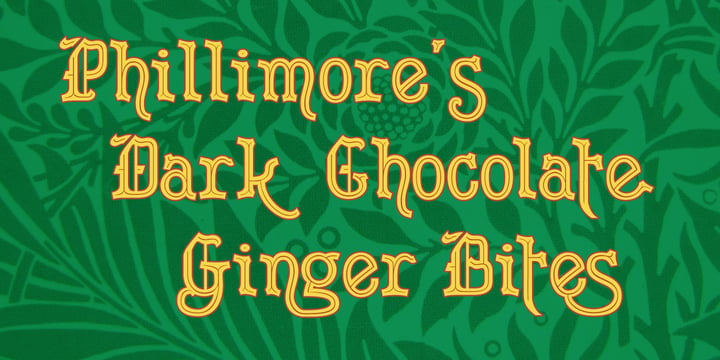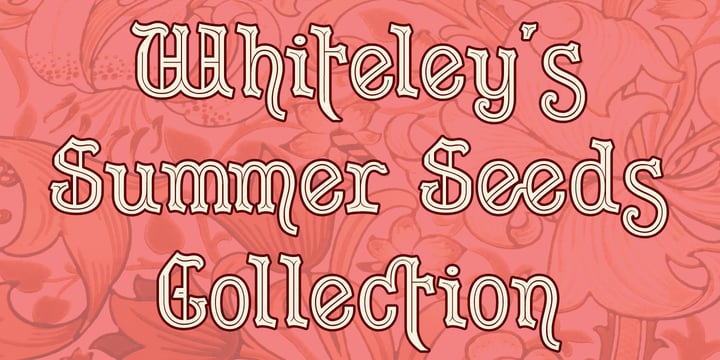 Per Style: $4.50
Pack of 4 : $18.00
About Merrivaux Font Family
---
Some time ago, when we were working on our Merrivale family, it occurred to us that an adaptation of the design, incorporating selected Blackletter elements, would be in the best traditions of 19th and 20th century blackletter revivals, which combine all the spirit of the middle ages with modern legibility-think of Goudy Medieval as an example. In the case of Merrivaux (best quality faux-medieval name there!) we've produced a typeface which has the ready legibility of Roman titling, but which gives a subtle blackletter feel. The regular form of Merrivaux is incised with a visible midline, a solid form with identical metrics is also offered. Both forms include a range of opentype features including ligatures, fractions, old style numerals and terminal forms. Merrivaux is ideal for posters, signage and design work, where a touch of that 'Olde-Worlde' feel is needed.
Merrivaux™ is a trademark of Greater Albion Typefounders.
About Greater Albion Typefounders
Whither elegance in this modern world? Greater Albion Typefounders has been established to do a little bit to overcome one of the many crises facing the world today. We (The Typefounders) can't make a dent in global warming; we don't know where to start with the Global Financial Crisis, but we thought we'd 'have a bash at our own little bit of the crisis in design. To us, modern design all seems so bland. Sure, it works, sometimes it even works well. But there's seldom a sense of style, seldom a hint of elegance unless you call severe blandness '[elegant simplicity', which isn't a line of thinking that ever impressed us. So we decided to do something about it- we decided to bring you new Typefaces that honor the spirit and style of the past. Want to be right up to date with a brand new typeface, but right in tune with the spirit of designers trained in classical ascetic values? Then why not try us and see what we have to offer. What we will offer is new designs, replete with Edwardian Fun, Victorian distinction, or any other piece of elegance we can manage. Come along for the ride!
Choosing a selection results in a full page refresh.