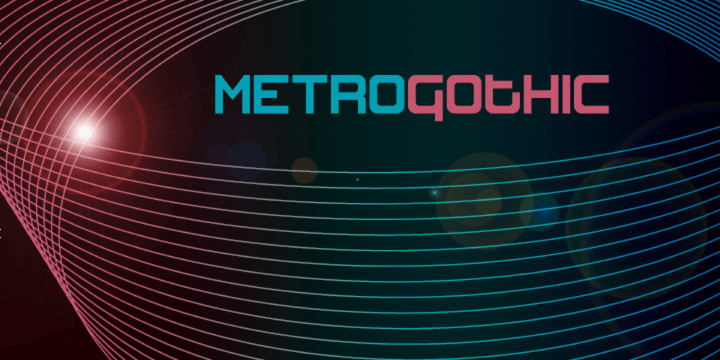 About Metro Gothic Font Family
---
Composed of two typefaces, Regular and Fat, Metro Gothic is a modern rendition of Eurostile letterforms. MG's wide unicase characters were designed on a geometric grid while incorporating only two polygonal forms: the rectangle and quarter circle. The actual appearance of the characters aside from their metrics lends its influence to Art Deco, Bauhaus and Seventies design standards.
MetroGothic is great for use in all documents but is especially effective as a headline or short caption typeface. Included is a complete glyph set including European characters, currency symbols-including the new Euro symbol and alternate caps for "E" "R" and "Y".
Metro Gothic&reg
About Victory Type
Victory Type was founded on a wintry Buffalo afternoon in early 1998. Its head designer/typographer, Noah Rothschild, has long enjoyed the two parts of language: what is said and how it is presented. This is quite evident in the fonts of Victory Type which vary in style, whether they are grunge, retro, modern or casual. The foundry which originated as a freebie font website has evolved into a tiny company which offers high-quality typefaces for economical prices... you can still get a couple of free fonts at Victory Type's website.
Choosing a selection results in a full page refresh.