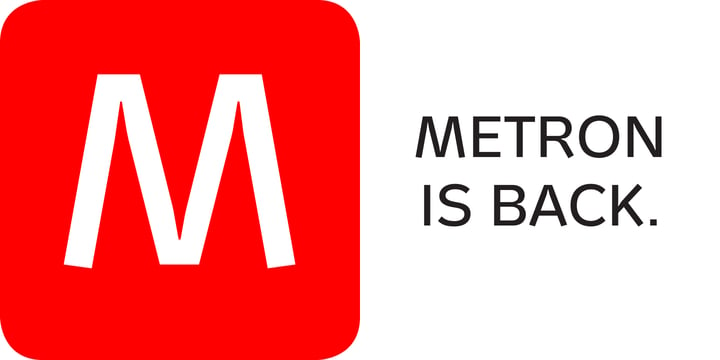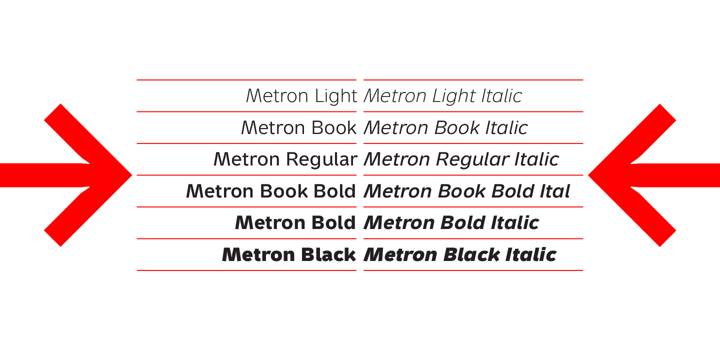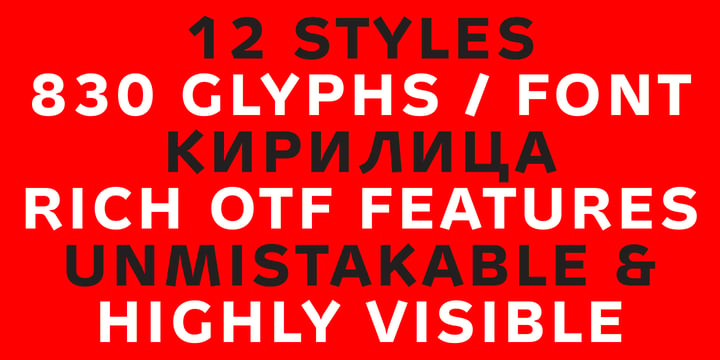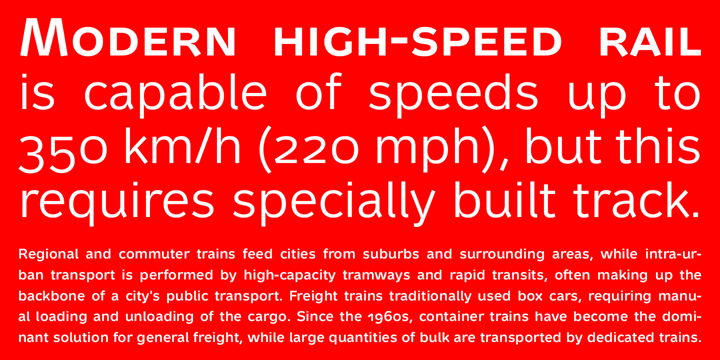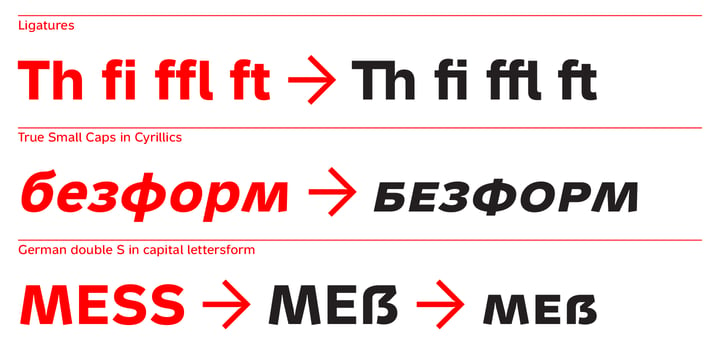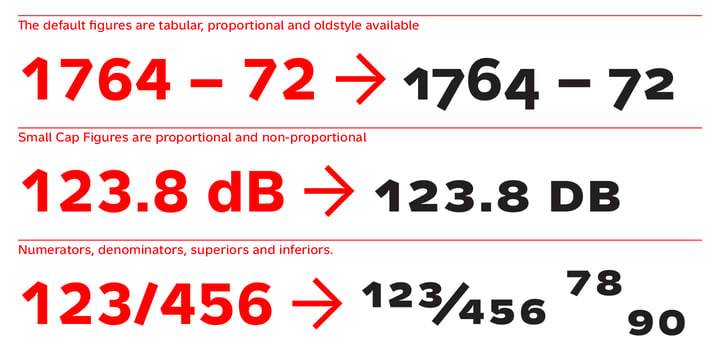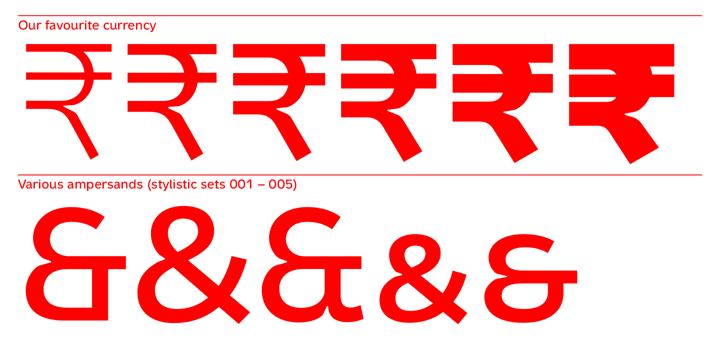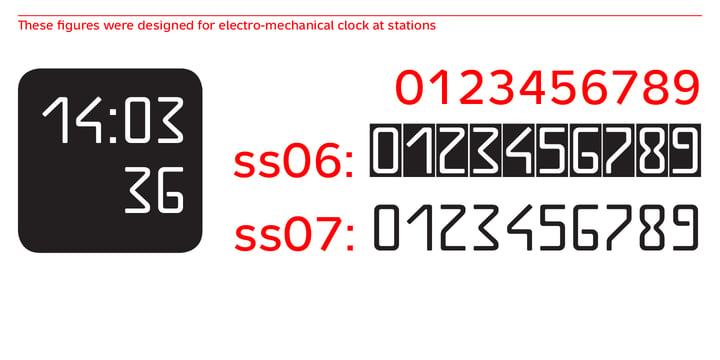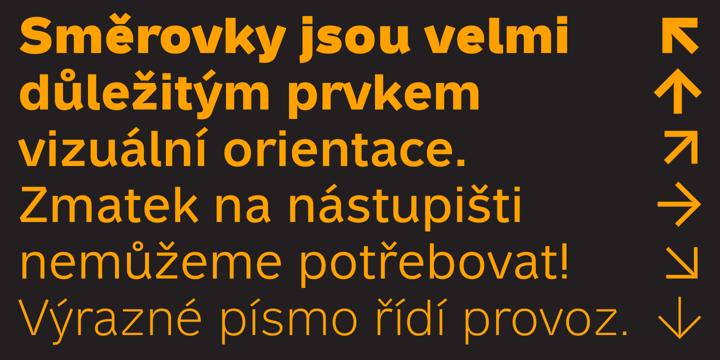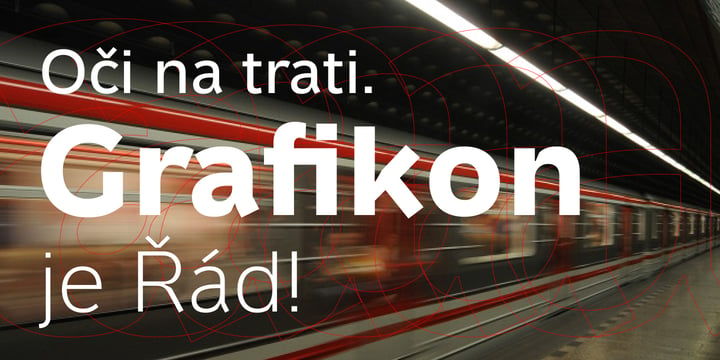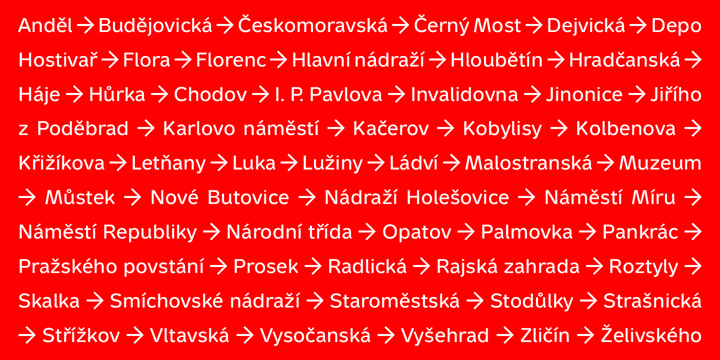 About Metron Font Family
---
Metron is so far the most ambitious typeface made to order in the Czech Republic. Despite the fact that for a number of years it has not been used for the purpose for which it was designed, every inhabitant of Prague is still well aware of its typical features. Metron Pro was commissioned by the Transport Company of the Capital City of Prague in 1970 to be used in the information system of the Prague Metro. It was first published in the manual of the Metroprojekt company in 1973 and then used to the full, under the author's supervision, for lines "A" and "C". Since 1985 Rathouský's system has been disappearing from the Prague Metro; it survives only in the form of metal letters at its stations and at some stations of the Czechoslovak Railways. In 2014 we're mentioning the 90th birthday of Jiří Rathouský. It's a good opportunity for updating and re-introducing his Metron. Extended was the choice of figures and fractions, new currency signs added, diacritics revised, etc., but above all the newly designed Cyrillics including true SmallCaps. Now we have six weights plus italics, where the tone of the basic style is even closer to the original. Ten years back we've had the feeling that this typeface should again take a part of Prague's traffic system and today, when revisiting of all the fonts, the feeling turned to certainty. The main feature of this typeface is namely a noticeability a property above all welcomed in rush of platforms.
Metron™ is a trademark of Storm Type Foundry.
About Storm Type Foundry
"I bought my first computer in 1993 and realized that there were no good fonts around," František Štorm says, "so I had to make my own." He founded the Storm Type Foundry in Prague that same year in the hopes that he would be able to restore the classical values of typography that often times don't get translated into the digital world. "I started the business when I realized that the fonts I made for myself could be useful for others," he says. When he began digitizing original Czech typefaces, František teamed up with Otakar Karlas, Jan Solpera and Josef Tyfa, experienced Czech designers."We are convinced that such teamwork is a guarantee of the permanence of the artistic value of our typefaces." He made his MyFonts debut with Regent and has released nearly 90 typefaces since, resulting in a collective library that has evolved with the technologies of the last two decades. He started out by drawing alphabets which could be used in book printing, and then proceeded to alphabets for film and photosetting. Now that he is creating typefaces for screens, he focuses on retaining the human touches that have always made his typefaces personable.
Choosing a selection results in a full page refresh.