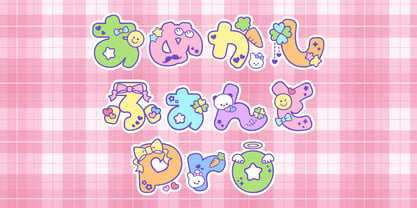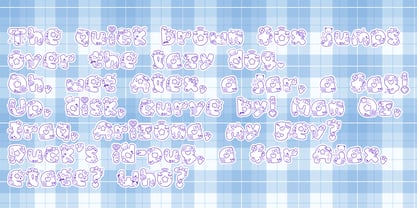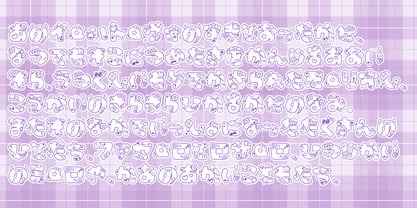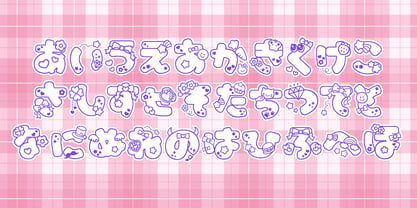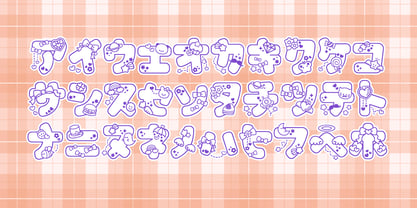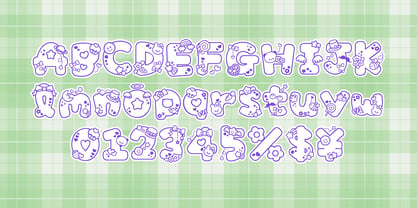 Get access to over 40,000 fonts from more than 25 type foundries with a Monotype Fonts subscription.
Learn more
Learn more
About Omekashi Font Pro Font Family
---
I thought that "Anyway cute fonts!", Fancy fonts with pops decorated gorgeous cute illustrations. I tried dressed on the letters as well as wearing my favorite clothes when going out. Although it is lacking in readability, I think whether it is fun to use colors or use them pointwise. Since the decoration is different each character, animals are found in various places, ribbons, hearts, and foods are decorated, so it may be interesting to see it one character at a time. It would be greatly appreciated if you use it, or who looked at it could feel a little happy. <「おめかしふぉんとPro」紹介文> 「とにかくかわいいフォントを!」と思って、文字をかわいいイラストでごてごて派手に飾ったポップでファンシーなフォントです。 お出かけの際にお気に入りの服を着ておめかしをするように、文字にもおめかしをしてみました。 可読性には欠けますが、色を塗ってみたりポイント的に使うと面白いかと思います。 一文字ずつ装飾が違っており、色んなところに動物がいたりリボンやハート、食べ物でデコレーションされているので、一文字ずつ見るのも面白いかもしれません。 使ってくださる方、見てくださる方が少しでも幸せな気分になれれば幸いです。 <スタイルカテゴリー> ファンシー、装飾
Omekashi Font Pro
About Norio Kanisawa
Hello, I'm the creator of this foundry, born in 1984 from Kyusyuu, Japan, and now live in Shizuoka. I dropped out of the Department of Business, Yokohama National University as I liked creating since I was a child, now I draw illustrations, make fonts, movies etc. I make fonts including Kanji(Chinese characters), it imaged "cute", "pop", "fancy" etc. I'm thinking you should make fonts that seem to be "fun!" Even if you use "fun!" I would be pleased if I could help you. 1984年生まれの九州出身、静岡在住のクリエイターです。横浜国立大学経営学部中退。 幼い頃からもの作りが好きで、イラストを描いたりフォントを制作したり、動画なども制作しております。 「かわいい」「ポップ」「ファンシー」などをテーマにした、漢字にも対応したフォントを作っております。 使って「楽しい!」見ても「楽しい!」と思えるフォントを作っていければいいなぁと思っております。 皆さまのお役に立てれば幸いです。 http://nonty.net/
Choosing a selection results in a full page refresh.