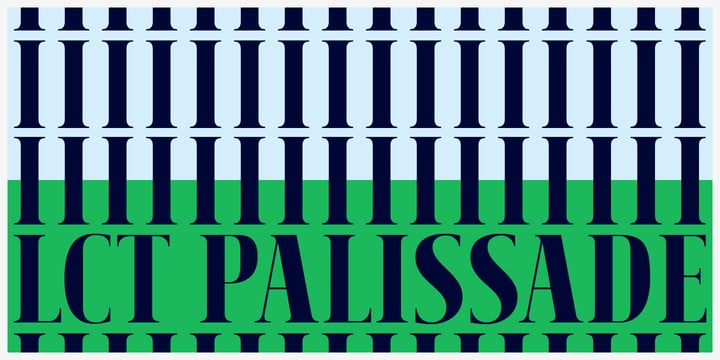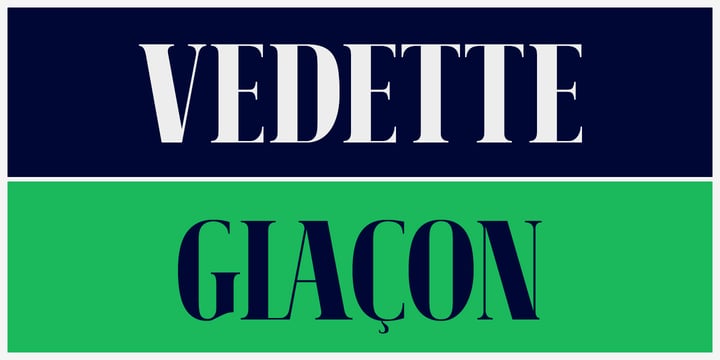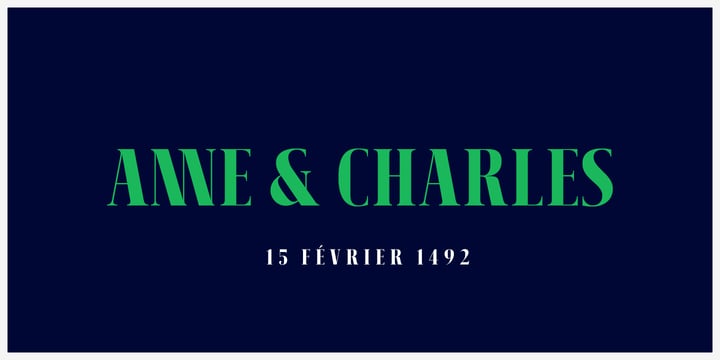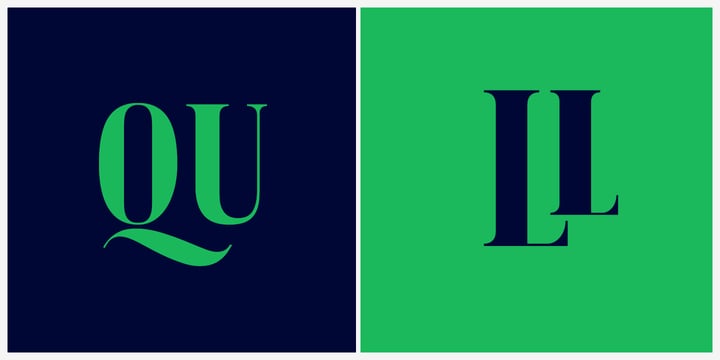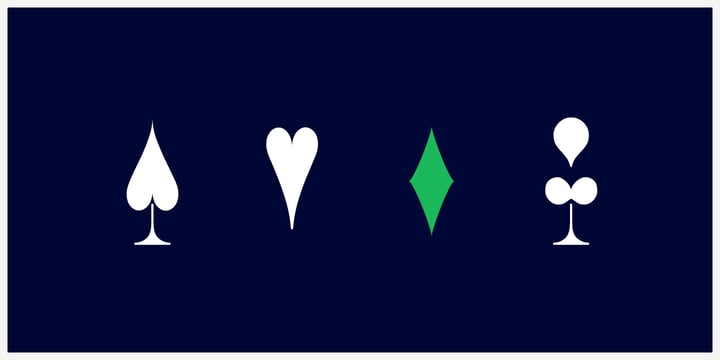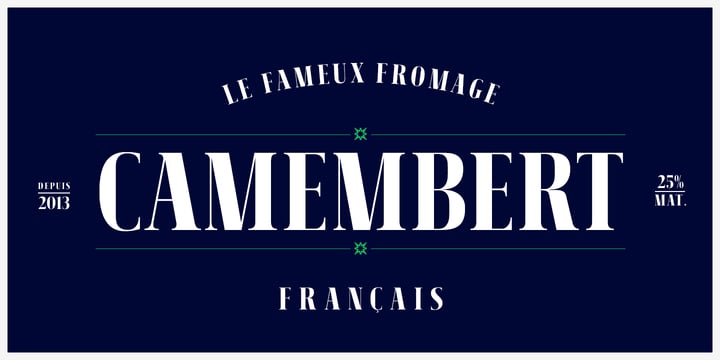 About LCT Palissade Font Family
---
Started during 2012, LCT Palissade is a letter type belonging to the Didone classification. It takes over the Italian characters from the XVII century. Century affected by a huge artistic and industrial mutation, we assist to the eruption of the railroad network and Turner's paintings. In typography, the Didones(XVIIe) begins to concede the place to the Egyptians XIXe. We noticed an evolution to rectangular drawings, that were heavier and darker. LCT Palissade is in fact the study of a history flow, crossing through the industrial revolution and romanticism; the result of a strong letter type, solid, strict the drawing is orientated towards very dark, reminiscent of the characters beginning XIXe. The serifs are the summary between the British characters from the end of (XVIe) and the Italian ones beginning of (XVIIe). In order to spread out the romanticism, they are very fine to allow a largest contrast and keep the elegance of the global shape.
LCT Palissade
About LCT
Founded in 2013, LCT (La Casse Typographique) is the space created by the workshop La Casse to distribute its propers typographic creations. The graphic design studio & typographical "The Nutcracker" is composed of four entities, a plethora of knowledge and a passion to make sense. The Brain develops its activity in the institutional, cultural and private spheres. Dynamics and structure close to its customers, the workshop offers a unique visual vocabulary and respectful of your needs. The four stooges that make up the workshop artisans graphics. Designer, but also the creator of characters, the workshop La Casse attaches great importance to the printing thing. This enthusiasm for the letter is expressed through the drawing of characters as well as the practice of composition and movable type printing, also known as letterpress. The workshop can therefore offer high quality items, combining traditional expertise and modern composition.
Choosing a selection results in a full page refresh.