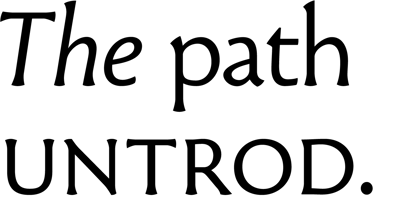 Per style:
$11.62
Pack of 7 styles:
$81.39
About Paradigm Font Family
---
Originally released in 1995 as a three font family, Paradigm forcefully addressed the emaciating effect that digitization was then exerting upon traditional serifed typography. Investigating the new media of a much previous era, Nick Shinn deconstructed the first roman type, designed by Sweynheym and Pannartz in 1467, and gleaned, from its minuscules, the low contrast and discreet serif treatment (portrayed by a novel convex effect), which he subsequently applied to both capitals and lower case of a classically proportioned Venetian invention. Now in 2008, the glyphs, metrics and hinting of the 1995 fonts have been refined, Extra Bold and Light weights added, a full range of OpenType features instituted, and the number of characters per style increased almost threefold. It is a major upgrade to a unique typeface.
Paradigm&reg is a registered trademark of Shinn Type Foundry Inc., and Shinntype is a registered trademark of Shinn Type Foundry Inc.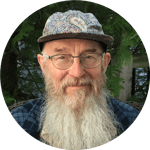 About
Shinntype
These are Nick Shinn's designs, firmly rooted in the best of the European and North American typographic tradition as it continually evolves. They are solid in text, providing all the bells and whistles of expert typography, and smart in display, with an impeccable attention to detail. Building on his experience as an art director and graphic designer in the 1980s and 90s, and as a pioneer of digital media, Nick launched Shinntype—one of the first online type foundries—in 1998. Shinntype now presents a rich and eclectic catalogue of unique fonts, tailored to contemporary taste.