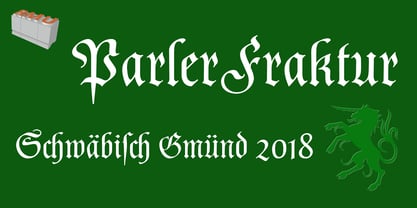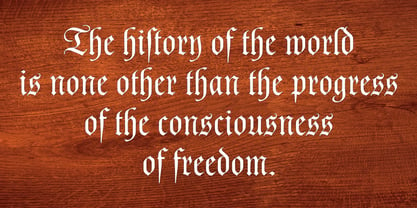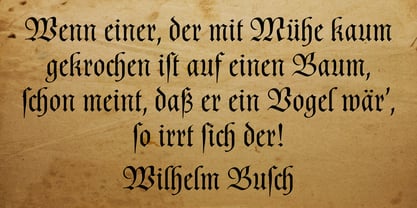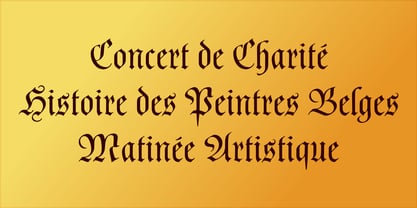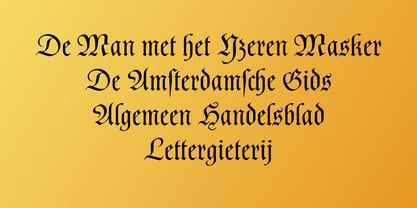 About Parler Fraktur Font Family
---
Friedrich Poppl's blackletter font, carefully redrawn and redesigned for modern use, named after the Parler master builder family who built the Schwaebisch Gmuend cathedral. This font contains the letter 'long s' which can be reached in two ways. Either you use the OpenType feature 'historical forms', or you type the integral sign + the option key on your keyboard.
Parler Fraktur™ is a trademark of Ralph M(ichael) Unger Typedesign.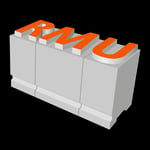 About
RMU
RMU is the foundry of Ralph Michael Unger.Founded in 1995, and now located in the city of Schwaebisch Gmuend, state of Baden-Wuerttemberg, my foundry can look back at vast typographic experiences. It started with the composing stick, then turned over to Linotype setting machines in various print shops, and now has reached the computerized creation of fonts.