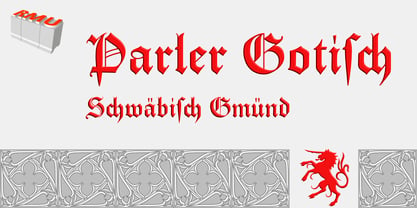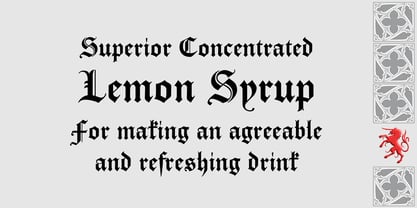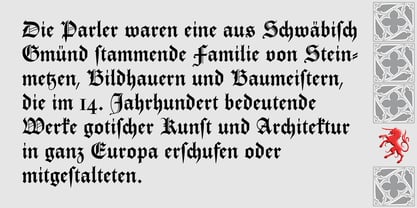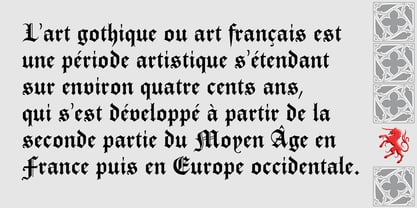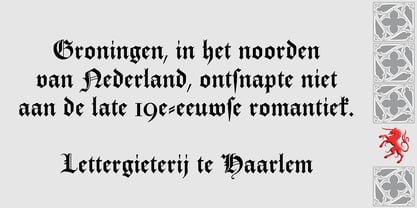 About Parler Gotisch Font Family
---
A gothic blackletter font named after the Parler master builder family which built the Schwaebisch Gmuend cathedral. This font contains a bunch of useful ligatures, and by typing 'N', 'o' and period plus activating the Ordinals feature you get an oldstyle numbersign. In this blackletter font the # key is occupied by the 'round' s.
Parler Gotisch™ is a trademark of Ralph M(ichael) Unger Typedesign.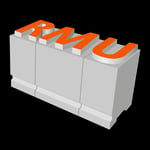 About
RMU
RMU is the foundry of Ralph Michael Unger.Founded in 1995, and now located in the city of Schwaebisch Gmuend, state of Baden-Wuerttemberg, my foundry can look back at vast typographic experiences. It started with the composing stick, then turned over to Linotype setting machines in various print shops, and now has reached the computerized creation of fonts.