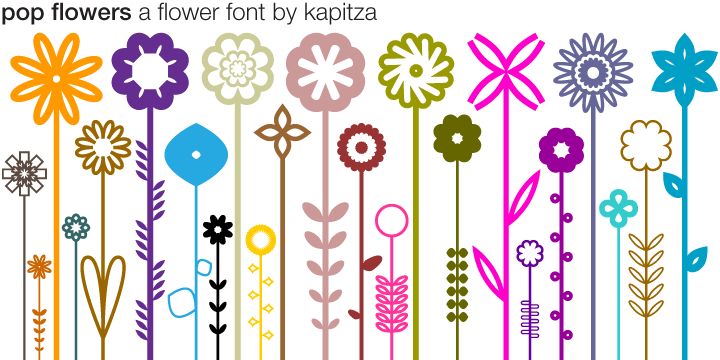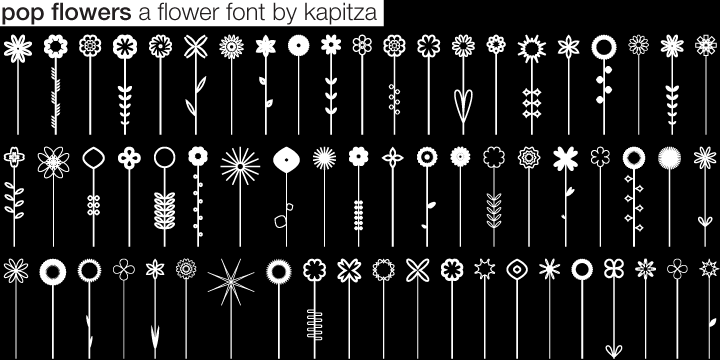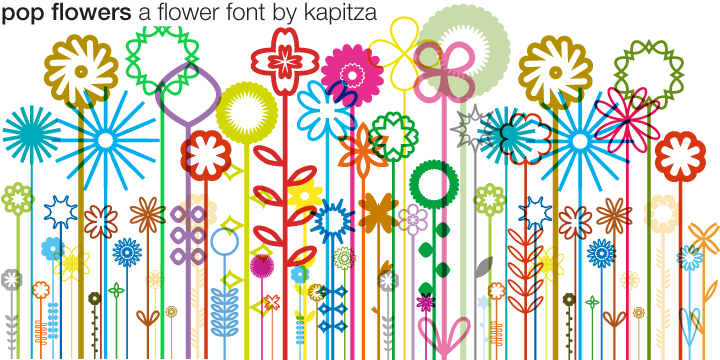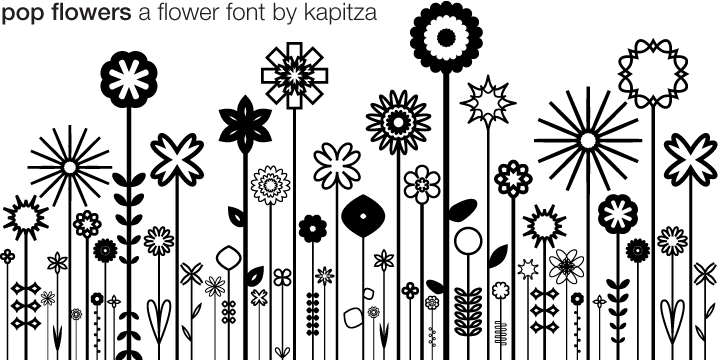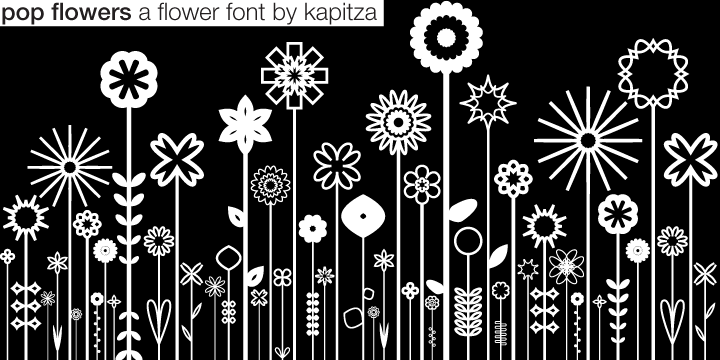 About Pop Flowers Font Family
---
Pop Flowers is set of 64 cute graphic flower illustrations derived from Kapitza's graphic pattern font Pop. Pop Flowers marks a new direction in Kapitza's exploration of shapes in nature. While their projects such as Blossomy and We Love Nature Leaves are based on photographs of plants and flowers, Pop Flowers is constructed of graphic shapes. In moving away from 'realistic' forms, Pop Flowers creates a reality of its own that evokes a magical atmosphere.
Pop Flowers
About kapitza
Kapitza is an independent design company run by sisters Nicole & Petra Kapitza who share a passion for everyday life, minimalism, patterns & color. Their studio is based in East London, a vibrant and dynamic area which forms part of the inspiration for their work. Other inspirations include nature, people and software. The sisters have been developing an extensive series of unique picture fonts and illustrations that lie somewhere between image resource and art project. Kapitza supersedes commercial boundaries with its own mix of genuine curiosity and technical expertise.
Choosing a selection results in a full page refresh.