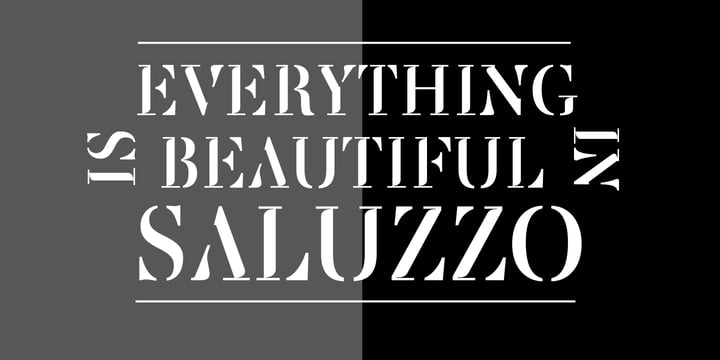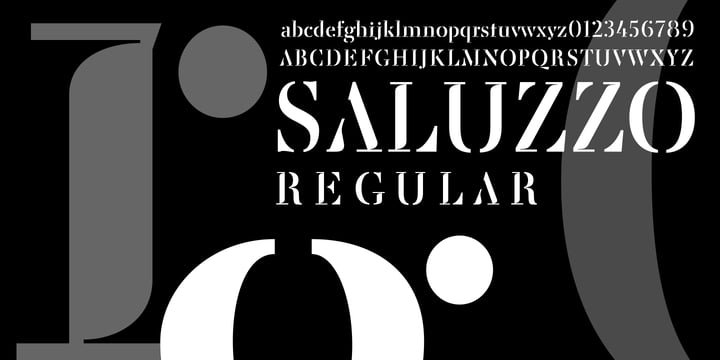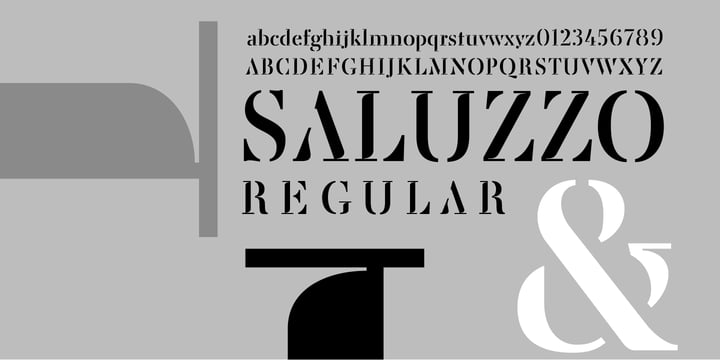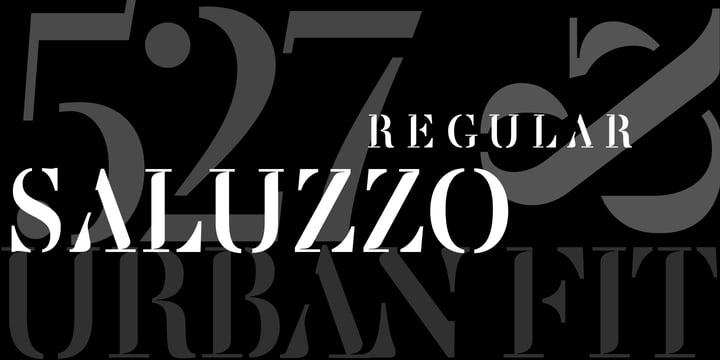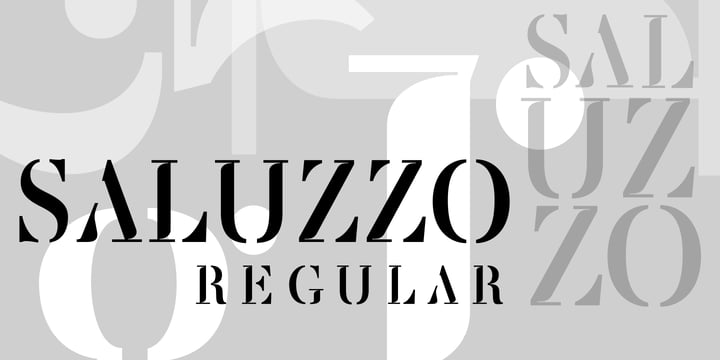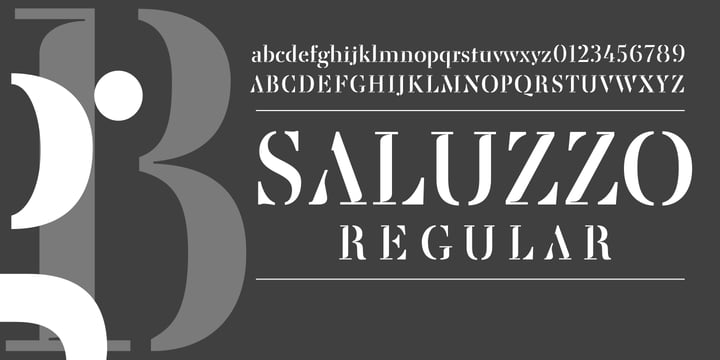 About Saluzzo Font Family
---
The name Saluzzo is given to this font in honor of Giambattista Bodoni (1740–1813). Bodoni was born in the town of Saluzzo, Cuneo, Italy, and died at the age of 30. Saluzzo is a contemporary interpretation of Bodoni, retaining its elegant thin serifs and contrasted with heavy downstrokes. What makes Saluzzo unique is that it was approached from a calligraphic point of view. Also unique in this interpretation is the fact that it is a stencil. Saluzzo is a great choice when you need a font that is contemporary, timeless, and distinctive. Perfect for Advertising, Corporate identities and Packaging design, Fashion, Technology, Hospitality, Travel, and Retail applications. Saluzzo Regular Opentype is a Stencil font that is Contemporary, Distinctive, and Timeless.
Saluzzo
About Wilton Foundry
Wilton Foundry was started by award-winning designer Robbie de Villiers in 2003. The foundry aims to provide only commercially viable fonts. Robbie has extensive training in calligraphy which fuels his love for designing fonts. Years ago he read an article in U&lc magazine about a reading and comprehension test made with Times New Roman, Gill Regular and Helvetica. This, combined with his love of calligraphy, started him seriously focusing on typography and its role in design communications. Robbie has an inquisitive mind, constantly looking and comparing shapes and concepts. Letter forms can be arranged in beautiful formations that can evoke emotions that simply would not exist with plain letters arranged in predictable ways. His fascination and love lies with the challenge of designing fonts that are beautiful, not just in individual letters, but in the combination of letters that form words and thoughts. He therefore considers it a huge privilege designing fonts that are the ultimately the messengers of small and large thoughts, that can stir emotions and perhaps even cause life-changing experiences to its recipients. Wilton Foundry has one other proud member, Michelle Newton, Robbie's daughter, who has a degree in packaging design. She is an integral part of the business and shares his vision and love of typography. Michelle brings along Pippin, her dog, to the studio to make sure they stay a little crazy. The Wilton Foundry has 2 Labradors, 2 African Gray Parrots, 2 Goldfish — what else do you expect from people that design fonts all day?
Choosing a selection results in a full page refresh.