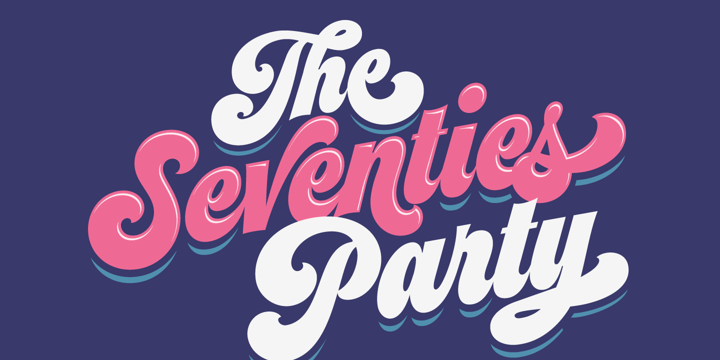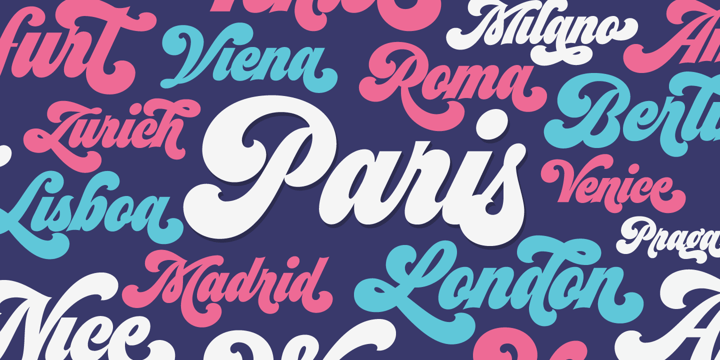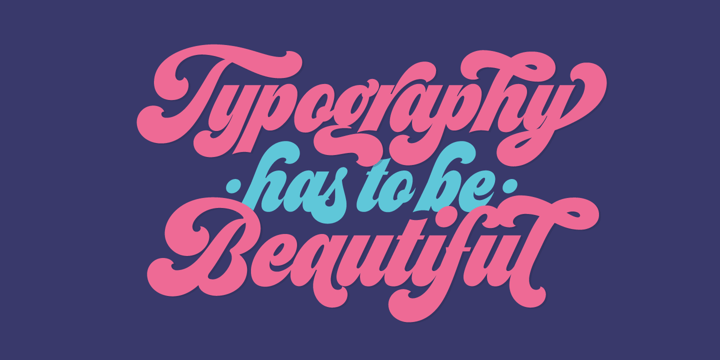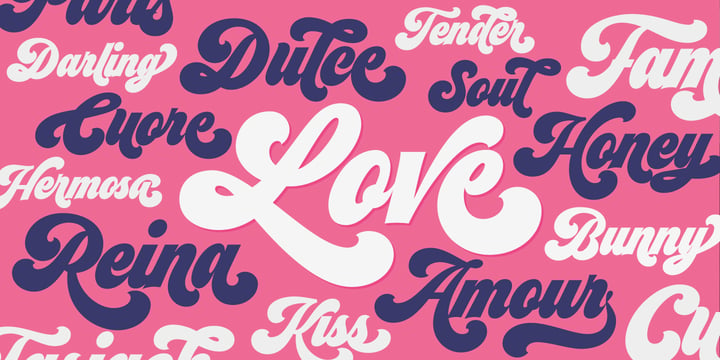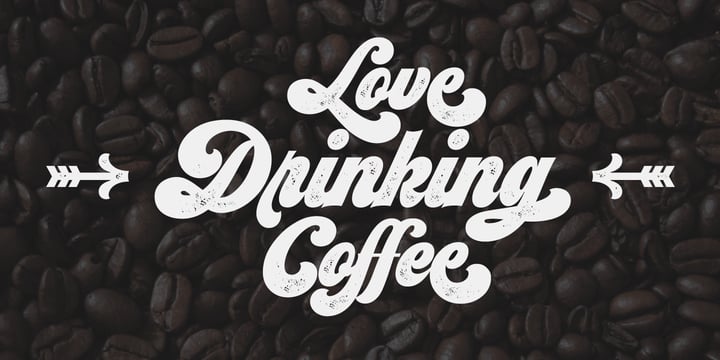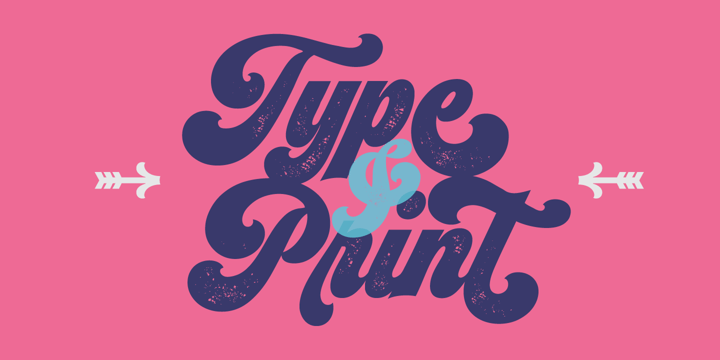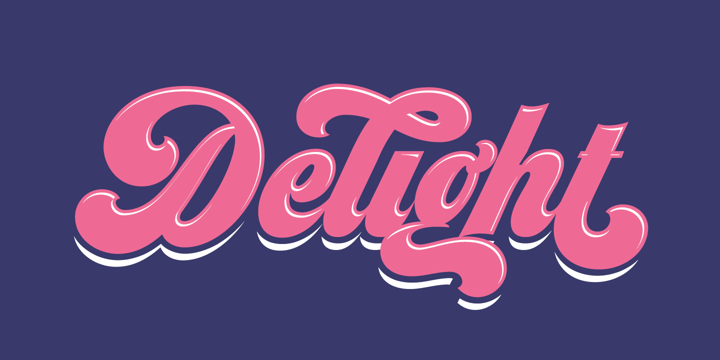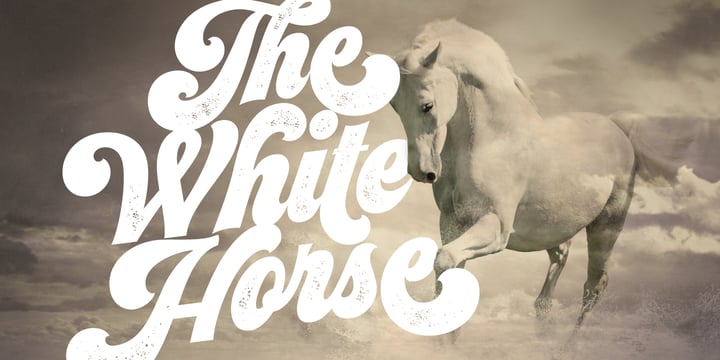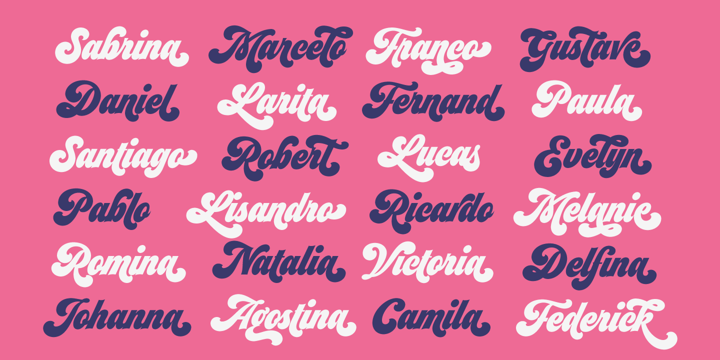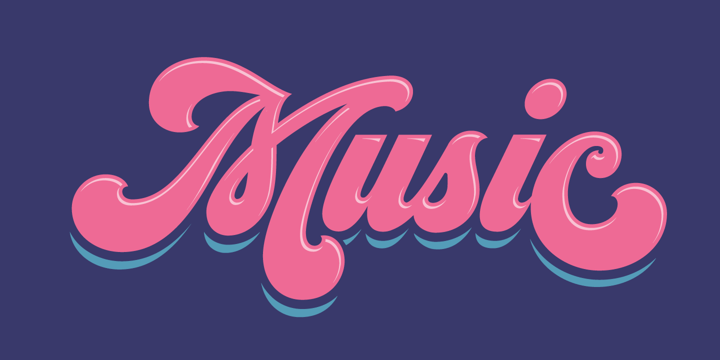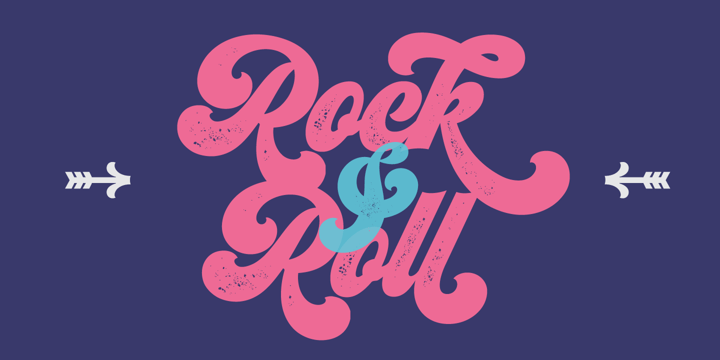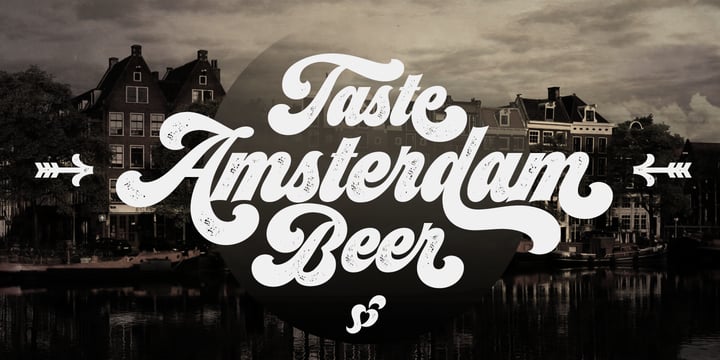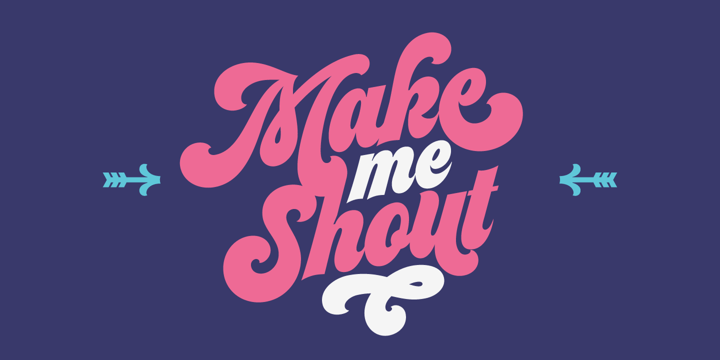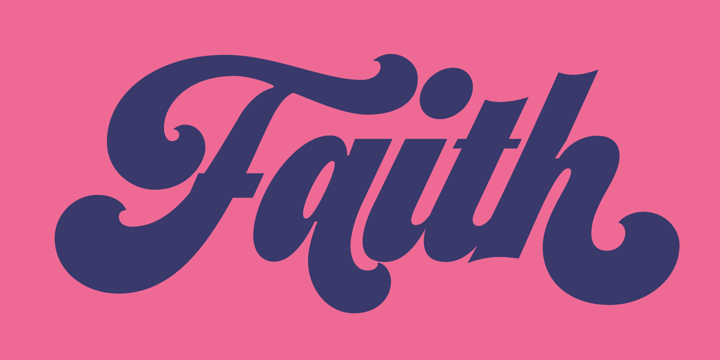 Per Style: $16.66
Pack of 6 : $100.00
About Seventies Font Family
---
'Meeeeoooow'! Seventies is another of my 'funkadelic' attempts (1) to fill the existing gap of seventyish looking fonts. In my opinion, that decade has a hidden treasure regarding type that remains unexplored: Only very few fonts rescue its 'groovy' essence, its 'colourful' qualities. But,
don't have a cow man
, and keep on truckin! With Seventies, my new
foxy mama
, your projects will stand out among the rest. Since there's not much information available about this kind of lettering I had to get ideas from other styles: Nowadays it's easy to find all kind of books or guides to understand and practice how different styles of calligraphy and lettering should be done. However, for some reason, 60s and 70s letters seemed to ignore/be free of rules... Was this suggesting the birth of postmodernism? I incorporated some ideas of the copperplate style of calligraphy: The ductus of its forms may be compared to the way letters are made in snell/engrosser's script. Obviously, this is just the idea behind; the delicacy of thins is replaced here with the graceful imprint of really thick thicks with a brushy look and tons of
good vibe
. Seventies will work
awesome
in posters, brands, magazines, book-covers of any kind, due to its modern look adapted to our century. Well,
catch you on the flip~side
! STYLES To make you more
psyched
, Seventies is a layered font! See examples in the posters using Seventies Shade, Seventies Shine and Seventies Printed. NOTES (1) My first one was with
in 2014.
Seventies
About Lián Types
"As my favorite Argentinian rock singer, Gustavo Cerati, says: Buenos Aires is "La ciudad de la furia" — the city of fury," Maximiliano Sproviero said of his home, one of the main centers of type and lettering in Latin America, in his Creative Characters interview. "This city has so much to offer, whether at daytime or during the night. It's always on the move and, if you are susceptible enough, it can fill your mind with ideas." Maximiliano first discovered his love for typography while studying graphic design at Universidad de Buenos Aires, Argentina. As an innocent font hobby turned to addiction, his type design career matured at an incredibly rapid rate, due much to his fascination with calligraphy. He founded Lián Types in 2008 and it took him only two years thereafter to develop his own approach to the art, mixing his interest in calligraphy with a growing skillfulness in digitizing the most challenging of curves. "The truth is that I'm also doing my best to be a good calligrapher, and I don't like making fonts which I can't do myself by hand. My letters are me!" Inspired by many styles of calligraphy, Lián Types is now among the most successful foundries specializing in script fonts and ornamented display type. "Designing script faces is not a game," he said. "They're not 'the easy ones.' They're not for beginners, as some may think. A well-made script is like a marvel you just can't stop staring at." Maximiliano has won prestigious awards and his fonts have been adopted by some of the best designed publications around. His bestselling typefaces include Selfie, Brand and Heroe. "Like history tells us: the written word can be as precious as any other art work."
Choosing a selection results in a full page refresh.