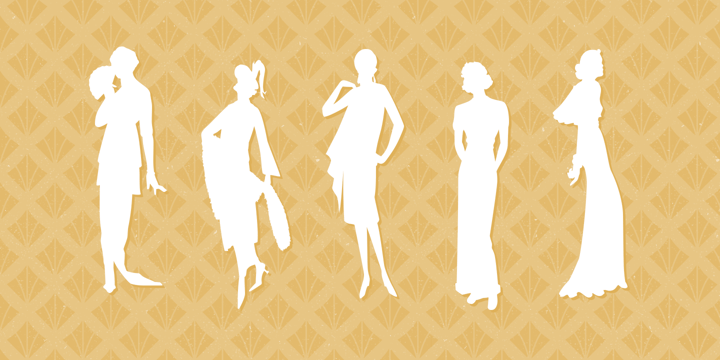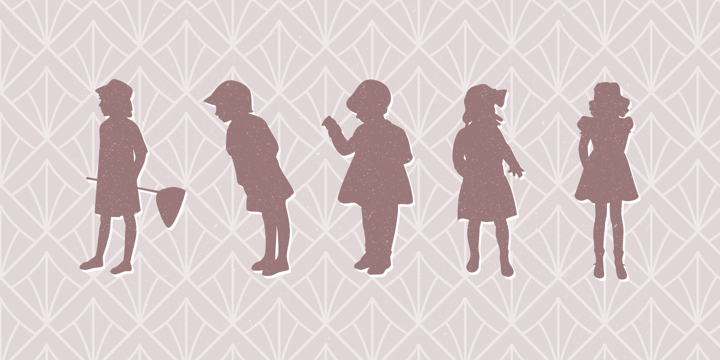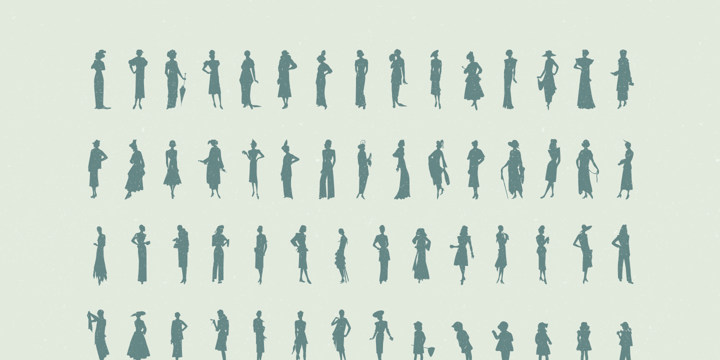 About Sewing Patterns 2 Font Family
---
If Sewing Patterns wasn't quite vintage enough for you, Sewing Patterns 2 is the answer to your early twentieth century wishes. Spanning the years 1910 to 1949, it's more Downton Abbey than Mad Men, more Katharine than Audrey, and definitely contains more hats. Like the original, the upper and lowercase letters feature what the well-dressed woman was wearing and the numbers are popular children's fashions.
Sewing Patterns 2
About Lauren Ashpole
Lauren Ashpole began designing fonts at a relatively early age when her mother bought her the necessary software despite its costing more than an entire Sony Playstation and leading to a complete monopolization of the family computer. She posted her work at the website livingend.com between 1997 and 2001. After taking a break to focus on the usual college and career angst of young adulthood, she found herself once again drawn in by the siren song of font design. Fortunately, she now owns her own computer.
Choosing a selection results in a full page refresh.