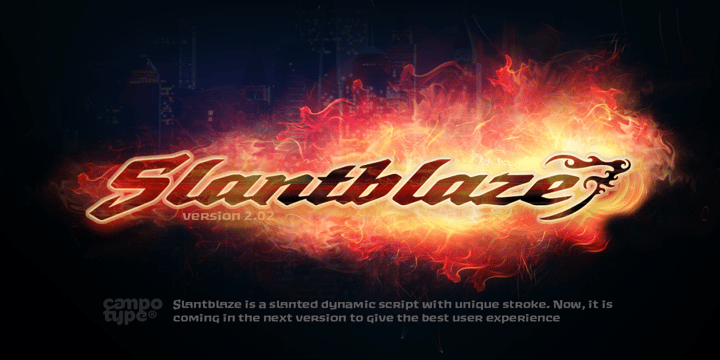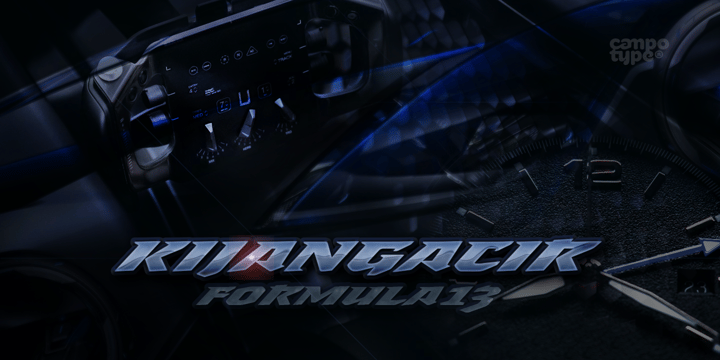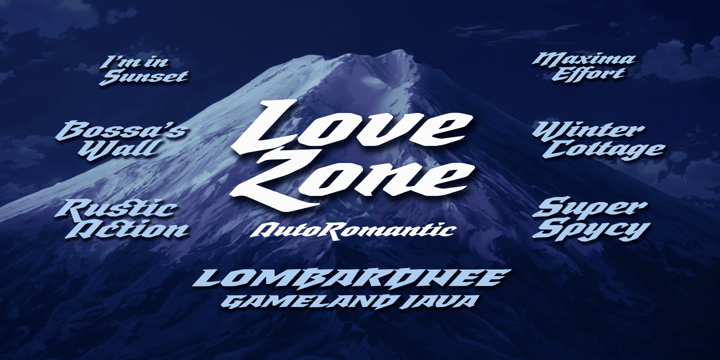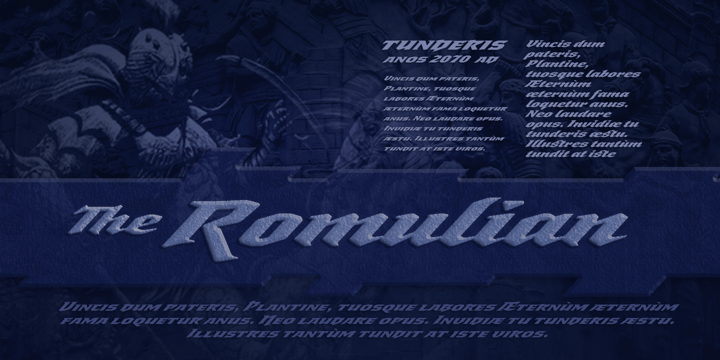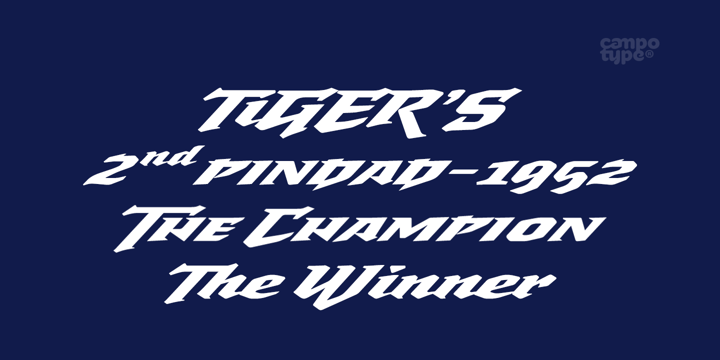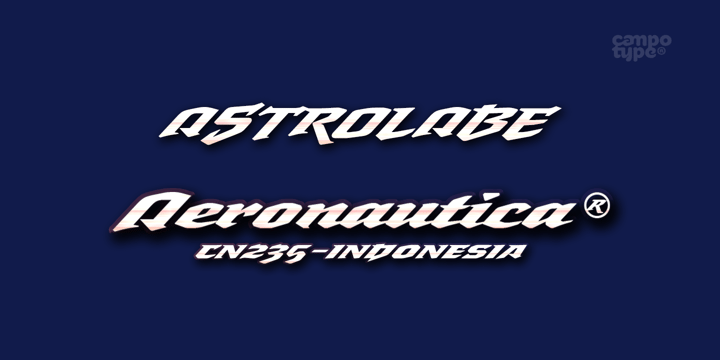 About Slantblaze Pro Font Family
---
We Redesigned this Slantblaze-Pro.
Slantblaze Pro is an exteme slanted display script with characteristics: Simple, Thick, Contrast, and Dynamic. First launched in 2011, and now we present it again in a new version to provide the best user experience.
As italics (default), Slantblaze Pro has aloof challenge as a display font. It was designed as an alternative for headline, title in any purpose such as header, brands, packaging, identity, automotive logo, etc.
What's new and changed:
This version 2.02 comes in a True Type OT-flavor version.
The outline were designed to be smoother than before.
Redesign of 'C', 'E', 'F', 'G', 'T', and some changes to all other smallcases
Removed: question.sc, questiondown.sc, exclam.sc and exclamdown.sc assuming they will never be used
Rewrite the features structure and adding some new related to all changes
New swashed glyphs: A-Z
The writing system of numbers is completed with the old-style version and each tabular and proportional method
New contextual (calt) to an alternative look of "A" when combined with all lowercase. Also in this feature we have another way to access Ornaments is more interactive by combining dlig and calt features. Another new glyph may be access only in feature (salt)
Slantblaze Pro
About Campotype
Welcome Campotype's page. We create Fonts Pro! Whatever the face of the font, a typeface not only requires creativity to achieve beauty, but also always requires expertise and technical support to realize its function.We offer quality typeface for text, display and some kind design solutions as a response to needs. We are committed to providing quality design and support updates as much as possible according to needs and time availability. We are also open to designing custom typefaces (and also cross-continental design collaborative, why not) to something new or to be closer to the ideal needs.By the way, established in 2008, Campotype is well known as the pioneering professional independent type foundry in Indonesia. Since the beginning we have inspired the passion and interest of local designers to pursue type design. Therefore, we continue to encourage the growth of the number of local type designers, including increasing their expertise through training classes and mentoring.
Choosing a selection results in a full page refresh.