Individual Styles from $40.00
Complete family of 36 fonts: $412.45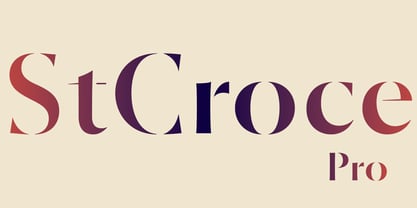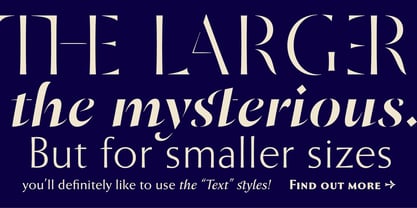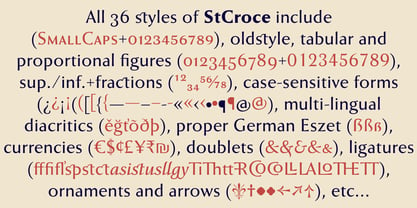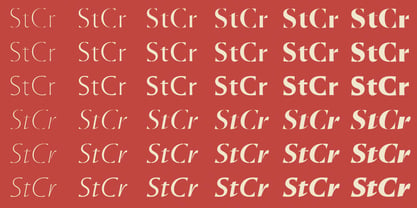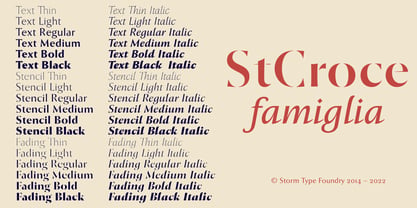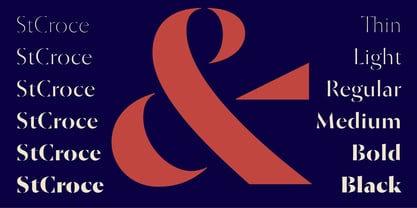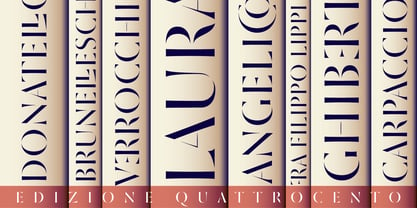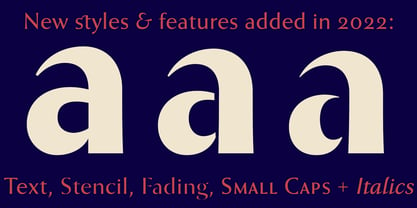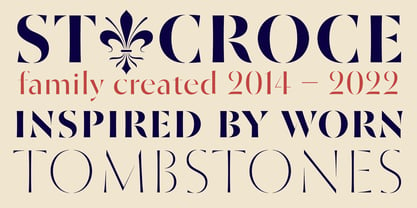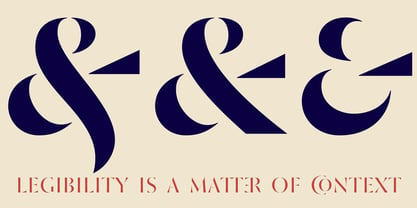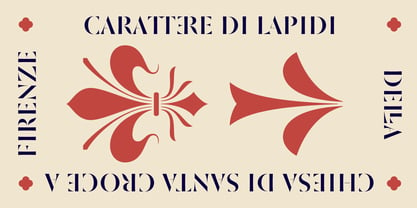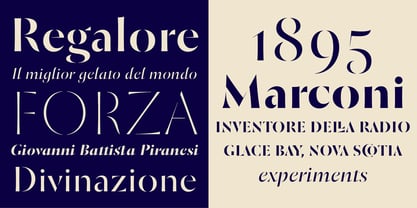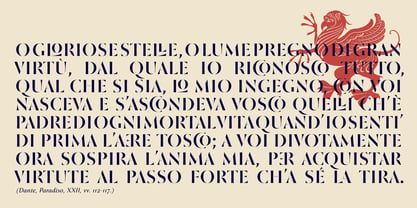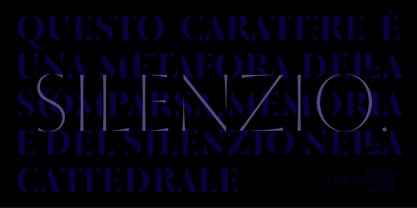 Start your FREE TRIAL of Monotype Fonts to get over 40,000 fonts from more than 25 type foundries.
Start free trial
Start free trial
About St Croce Pro Font Family
---
Our eye is able to join missing parts of worn letters back into undisturbed shapes. We tend to see things better than they really are. Thanks to this ability we ignore faults of those close to us as we can't accept the fact that every once in a while we convene with an impaired entity. Typography is merely a man's invention, hence imperfection and transience, albeit overlooked, are its key features. This typeface is based on worn-out letterings on tombstones in the St. Croce basilica in Florence. For hundreds of years, microscopic particles of marble are being taken away on the soles of visitors: the embossed figures become fossilised white clouds, fragments of inscriptions are nearing the limits of legibility. First missing are thin joins and serifs, then the main strokes finally slowly diminish into nothingness over time. Unlike an archaeologist, for whom even completely featureless stele is valuable, the typographer must capture the proper moment of wear, when the type is not too "new" but also not too much decimated. Such typeface is usable for catalogue jackets, invitations and posters.
Calligraphy is a natural human trait. To write is to create characters of reasonable beauty and content, according to the nature of the writer. A natural characteristic of architecture is to create an aesthetic message very similar to the alphabet. A doric column, the gabled roof, the circle of the well plan: these are the basic shapes from which all text typeface is derived.
St Croce Pro
About
Storm Type Foundry
"I bought my first computer in 1993 and realized that there were no good fonts around," František Štorm says, "so I had to make my own." He founded the Storm Type Foundry in Prague that same year in the hopes that he would be able to restore the classical values of typography that often times don't get translated into the digital world. "I started the business when I realized that the fonts I made for myself could be useful for others," he says. When he began digitizing original Czech typefaces, František teamed up with Otakar Karlas, Jan Solpera and Josef Tyfa, experienced Czech designers."We are convinced that such teamwork is a guarantee of the permanence of the artistic value of our typefaces." He made his MyFonts debut with Regent and has released nearly 90 typefaces since, resulting in a collective library that has evolved with the technologies of the last two decades. He started out by drawing alphabets which could be used in book printing, and then proceeded to alphabets for film and photosetting. Now that he is creating typefaces for screens, he focuses on retaining the human touches that have always made his typefaces personable.