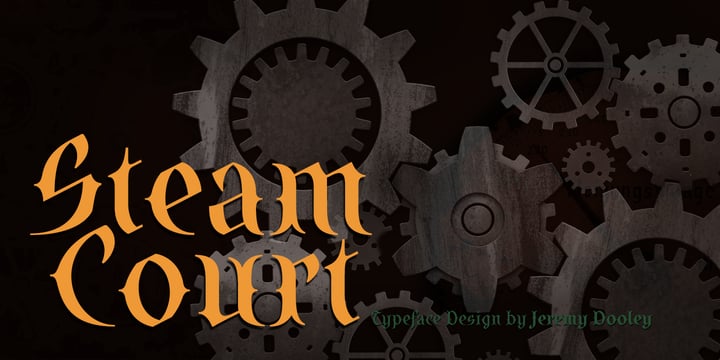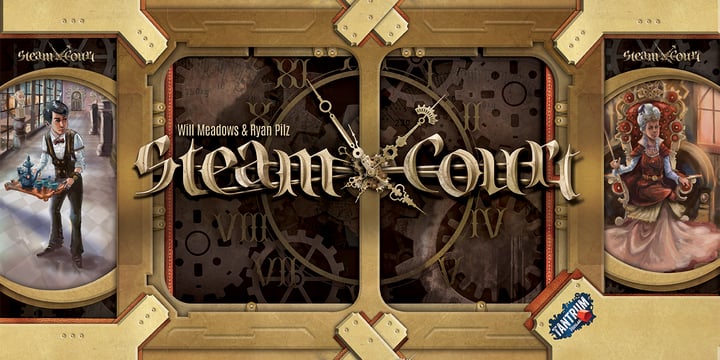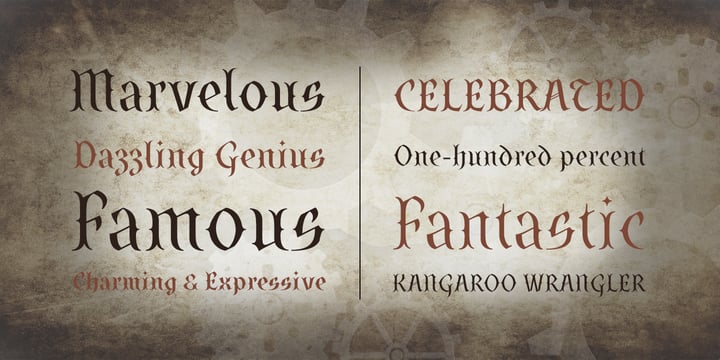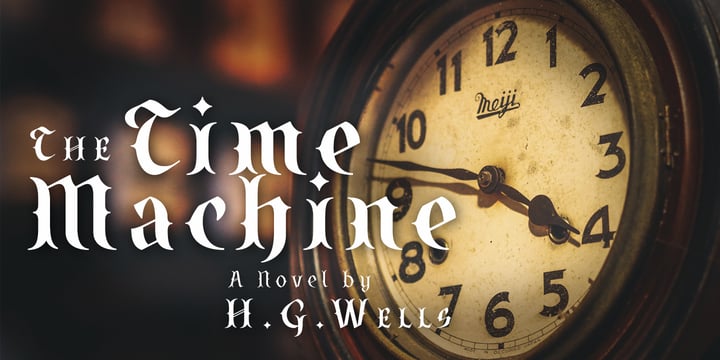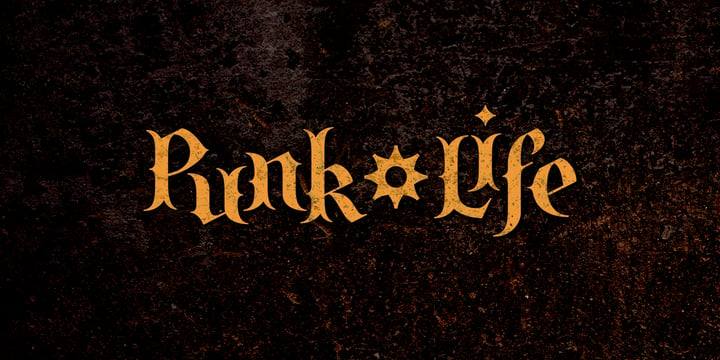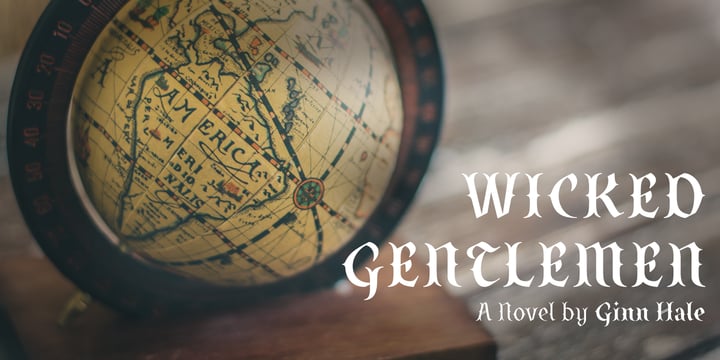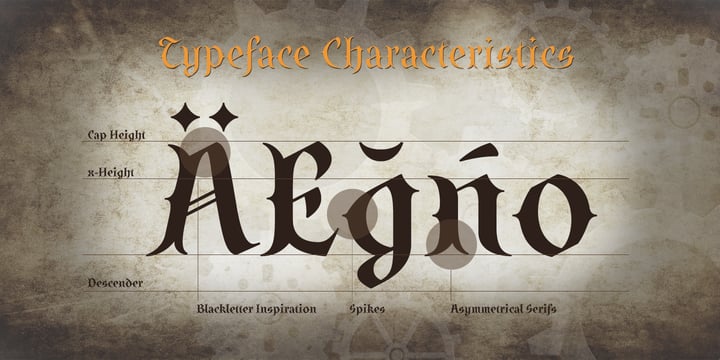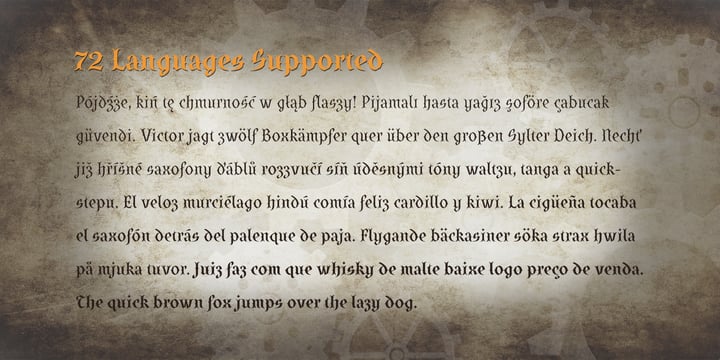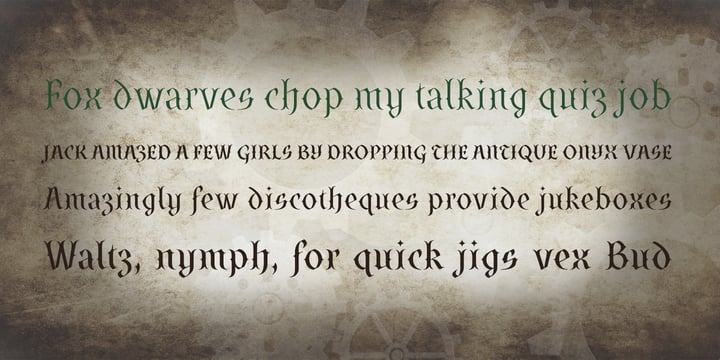 Per Style: $10.40
Pack of 5 : $52.00
About SteamCourt Font Family
---
Think smart. Think regal. Think SteamCourt, a new font designed specifically for the card game SteamCourt. A bit of background if you will: In early 2014, some friends from my college days banded together to form their own game company. Their first launch? A current Kickstarter they named SteamCourt. I love Kickstarter. It's a fantastic platform, a great way for individuals to introduce the public to their visions. I've started a couple of them myself--both including fonts designed specifically for the projects. The first is Chatype, a font created exclusively for the city of Chattanooga. The second: Cabrito, a font developed as part of the children's typeface book, The Clothes Letters Wear. It's wonderful to work with so many others who come alongside to help you vision become reality. Naturally, hearing of my friends' project, I contacted them about adding a new face to their venture as well. I gave them carte blanche. They wanted steampunk. It was a great challenge, the result of which is now SteamCourt, an unforgettable display typeface that draws from the mix of Victorian regals, metallic and brass engineering, cogs, clocks and blackletter typography. It evokes a time of skillfully forged metalwork and an era of intrigue and excitement, filled with audacious feats of engineering and innovation and the perilous journeys of the airship. While influenced by the era of blackletter, SteamCourt is an unmistakable departure from the style of two centuries past, yet it still shines in its given display roles with a distinct regal twist. The serifs are asymmetrical, yet the characters are all specially and delicately balanced. It's an eye-catching alternative to blackletter with modern steampunk touches. The game's signature typeface has sizeable language support on top of 90 alternate characters as well. In addition to a generous number contextual alternates, SteamCourt features stylistic alternates that allow for buyers to customize its visual appearance for their preferences, helping to make it a superior option for packaging, branding and enormous typesetting logotypes as well as shorter textual content. Check out the game, but grab the font, too, to be a part of that crib created as a companion for the new game in court. It'll be the ace up your sleeve for many rounds of design ahead.
SteamCourt™ is a trademark of insigne.
About insigne
"Type is very much like music," says Jeremy Dooley. "It is linear, and the notes or phrases have to fit the theme or song." Jeremy, owner of the one-man foundry, insigne, is a self-taught type designer and a true self-made success story. His label is home to over a hundred font families, many of which have seen great success. Aviano has made our Best of the Year list not just once, but twice and has been featured in Hollywood blockbusters. You may have noticed various iterations of Aviano in Wall Street, Harry Potter, and Thor, and it was used for the branding of Robin Hood. Jeremy considers type to be the foundation of advanced visual communication. One form of communication that the Chattanooga-based designer is drawn to is branding. In 2011, Jeremy, took on the enormous project of coming up with a typeface that would communicate the tone and feeling of his hometown; a font that would effectively brand the city. In 2013, the result, Chatype, was named the official typeface of Chattanooga TN. "Every city needs a brand," he says, "as every city needs to highlight its own distinctive offerings." Like many designers, his creations are often the result of his interests. "I especially like seeing my typefaces in movies, on luxury packaging, and for technology companies," he says. "These are interests of mine, and I often design fonts with those specific applications in mind. It's very interesting to me that I frequently see fonts used in exactly the way I originally envisioned." Since he began selling his first font on MyFonts in 2004, the man who will tell anyone who asks, "I'm not really from anywhere," has continuously drawn inspiration from his many experiences gained from living all over the globe. Want more of Jeremy? The designer sat down with us for an in-depth interview in this issue of Creative Characters.
Choosing a selection results in a full page refresh.