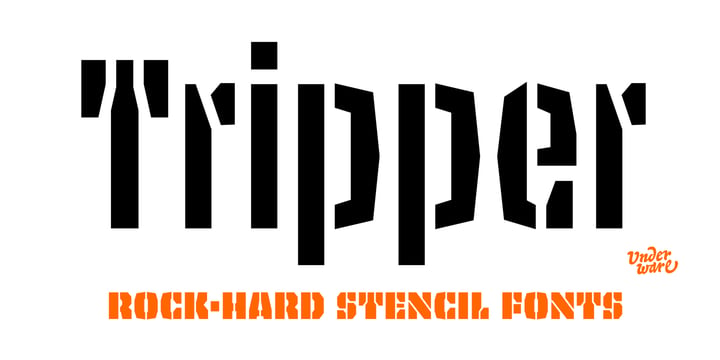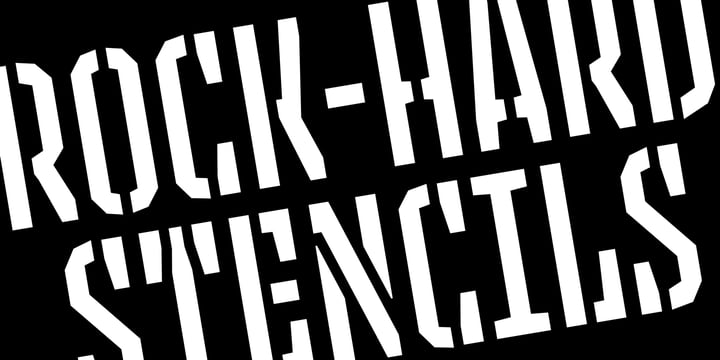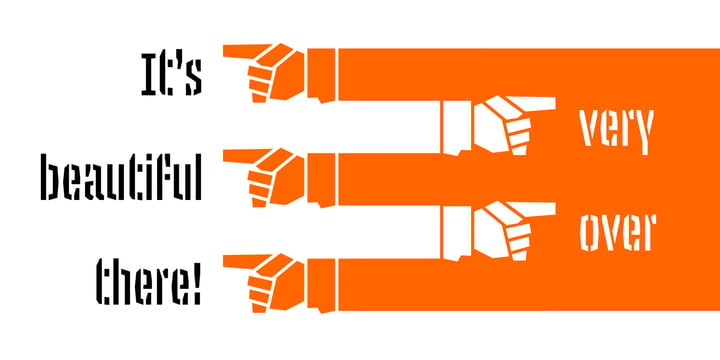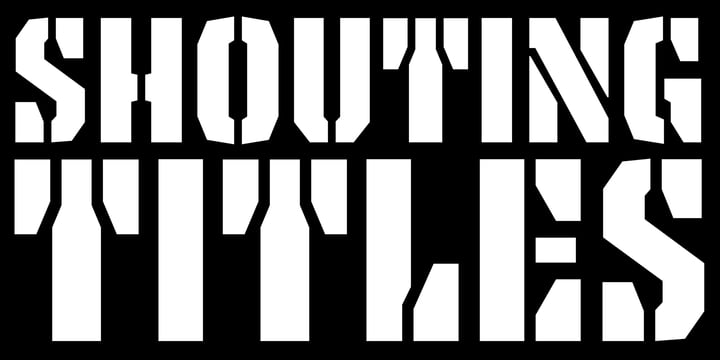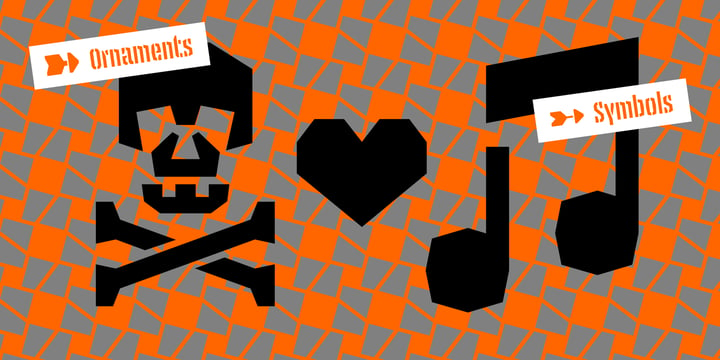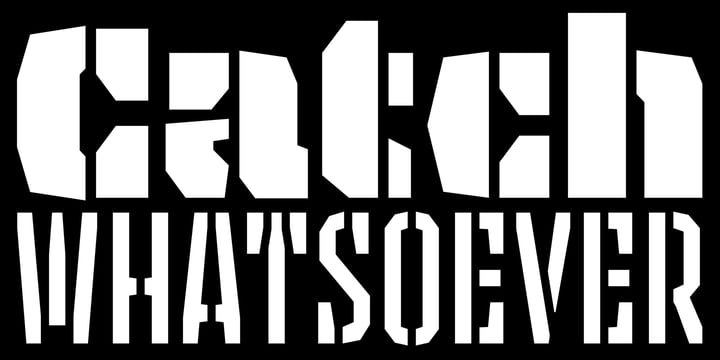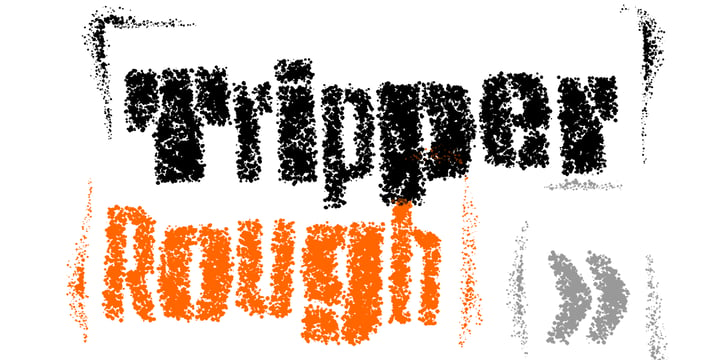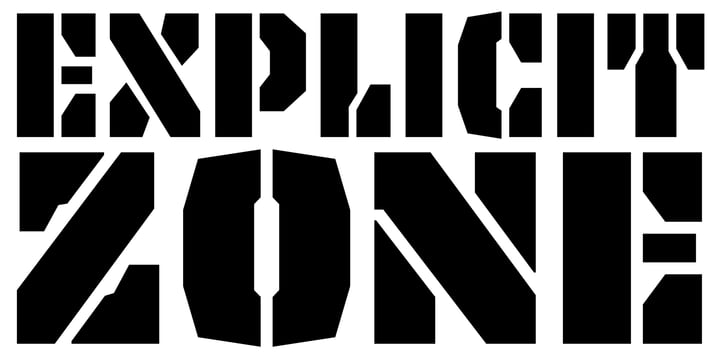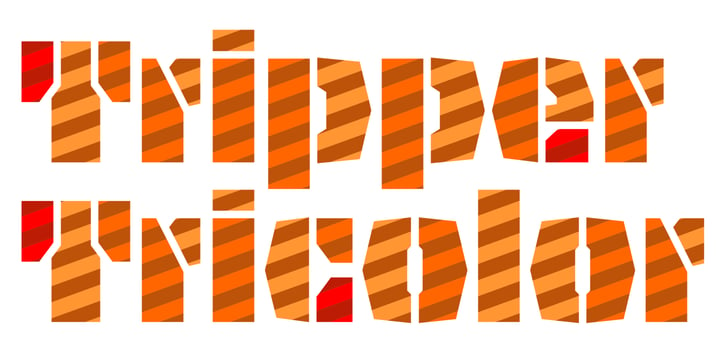 About Tripper Pro Font Family
---
Tripper is a rock-hard display font family. The six styles – from Light to Black – of this robust stencil typeface will assure your text grabs all the attention it can get. Instead of settings large amount of texts, just use this font for a small amount of words. Or even better: just one word. But most importantly: make it really, really, really big. The lightest weight is pretty condensed, and slowly expands when the weight increases. The bridges – essential to a stencil font – have the same width across all styles, so you can safely apply all styles in the same size without the risk of stencils falling apart. Due to the absence of curves throughout the whole family, Tripper is suitable for more limited, industrial applications too. Tripper comes in several flavours. Next to the basic flavour, there is a stencil family which automatically creates borders around every letter, word or line. Then there is Tripper Rough, a textured version with that intelligent random, grungy look. Together with the previously released multi-colour font Tripper Tricolor, the complete family consists of 24 styles. Tripper is equipped with a bunch of OpenType features, like different figure styles, fractions, superiors, etc. But if all the OpenType ding-dong is not enough for you, just try the ornaments. The separate ornament font comes with icons, indicators, manicules, banderoles and patterns.
Tripper™ Pro
About Underware
Underware (www.underware.nl) is a rock-hard font foundry with a whole lot of feeling for real type. Stunning retail fonts, exclusive branding, custom type for demanding clients, own freaky design tools, you name it. Sweating & rocking in Den Haag, Helsinki and Amsterdam. Founded by Akiem Helmling, Sami Kortemäki and Bas Jacobs in 1999. Underware's creations have received many awards - recently their innovative dynamic writing fonts received Gold in German Design Award 2021, Certificate of Excellence at TDC New York 2020 and Winner at TDC Tokyo 2020. More about dynamic writing at www.grammato.com. Three separate locations don't limit the way they cooperate with each other. This is how underwarers themselves describe the process: "Our intense cooperation creates surprises by itself. A collaboration offers possibilities which individuals can't benefit from. For example: sometimes all of us reserve a whole day for sketching new type. Early in the morning one of us sends a picture to one of the others, and that person has to create a typeface which fits for this picture within one day. A quick and easy way to push our creative borders, and surprise yourself. We usually start sketching on paper, sometimes very rough with a pen during a phone talk, other times more precisely with a brush or pencil in a more concentrated moment. Sketching by hand allows you to find new forms, to create a specific, unique style. Once you've found that style, the rest of the characters are digitally created and fine-tuned. During the following design process, eg when additional weights are being created, we occasionally return to sketching on paper to find new solutions for problems we meet in the digital process. But in the end, it doesn't matter if the computer or a brush or pencil are your tools. The most important tool is your brain."
Choosing a selection results in a full page refresh.