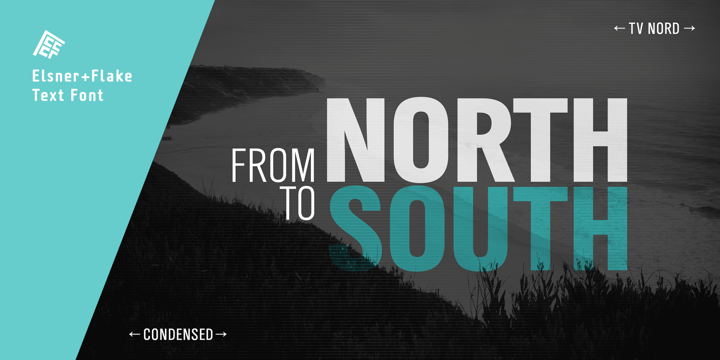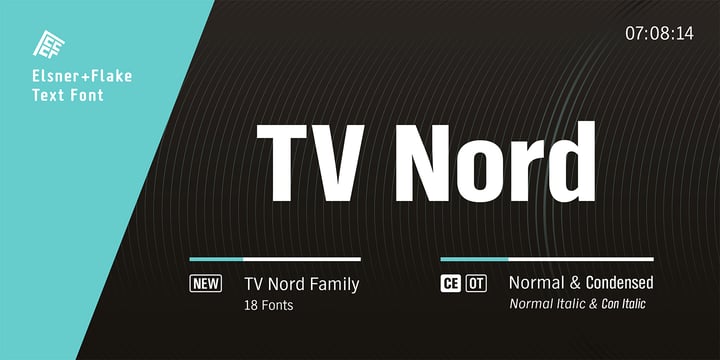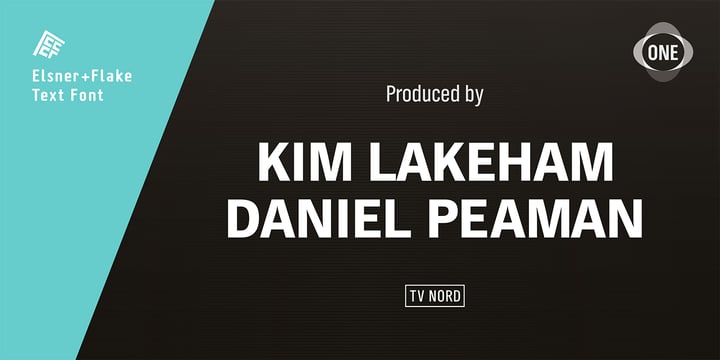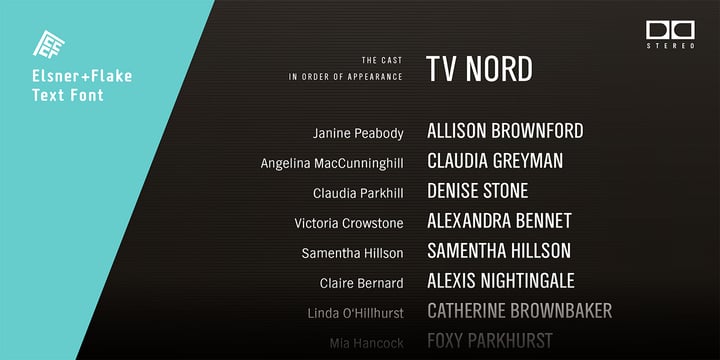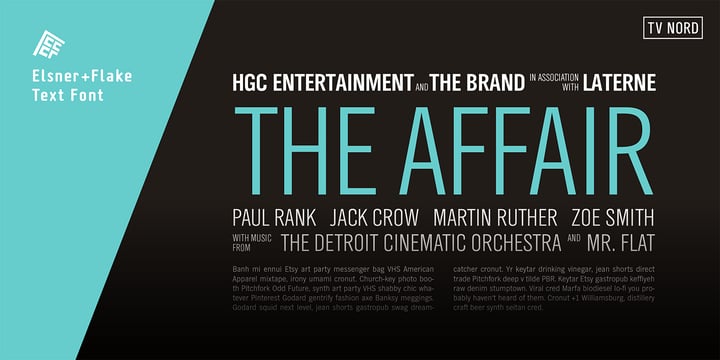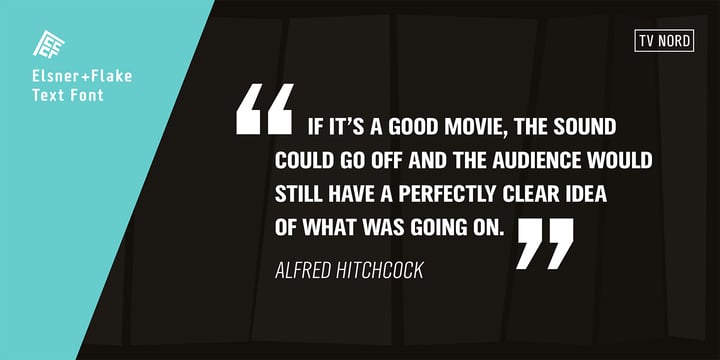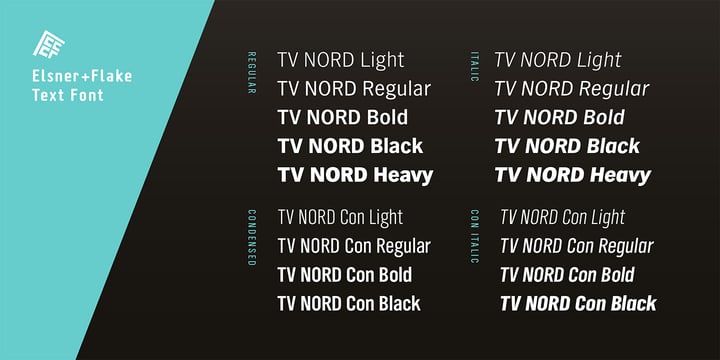 About TV Nord Font Family
---
The typeface family TV Nord is based on the corporate typeface NDR Sans which was developed by Elsner+Flake for the Norddeutsche Rundfunk (www.ndr.de) between 1999 and 2001. This new design came into being as part of a complete overhaul of the visual image of the NDR. This became necessary because the NDR, founded in 1954, incorporated the stations of the East German states Mecklenburg-Vorpommern (1992) and Brandenburg (1997) after the re-unification of Germany. The Hamburg advertising agency DMCGroup developed a new and unified image for the NDR which is in existence to this day. The typeface TV Nord relates to the design of the Trade Gothic and similar American sans serif typefaces of the early part of the last century. Its development concerns itself as much with good legibility for print, as it does for the reproduction on TV screens, which among others, is achieved through its high x-height. The logotype for the NDR as well was developed from the capitals of the NDR Sans. In 2014, the TV Nord was revised stylistically and expanded to incorporate all European-Latin languages. As part of this effort, further complementary cuts were added.
TV Nord™ is a trademark of Elsner+Flake.
About Elsner+Flake
About Elsner+FlakeIn March 1986 Veronika Elsner and Günther Flake founded their company Elsner+Flake Designstudios after ten years of freelance experience in the field of type design, typography and digitizing of fonts and logos. The general aim of the company is to create a continuously growing library of digital fonts. Today the Elsner+Flake Digital Library with a worldwide presentation and appreciation contains more than 2,500 fonts, which are available in Mac PostScript, PC PostScript and PC Truetype.Typography with a DifferenceElectronic modification is avoided, all italics are digitized from original artwork. Text and headline typefaces have matching cap heights and contain standard character layouts. Complete kerning tables guarantee a precise appearance and excellent legibility. Accents on caps and lowercase letters are individually designed. Many typefaces feature small caps and old style numbers. Most fonts are already completed with the new euro currency symbol.Partners WorldwideElsner+Flake cooperates worldwide with more than thirty-five business partners. In case of questions concerning the Elsner+Flake Digital Library or to order a specimen catalogue please contact the address given. We will introduce you to your closest Elsner+Flake distributor.
Choosing a selection results in a full page refresh.