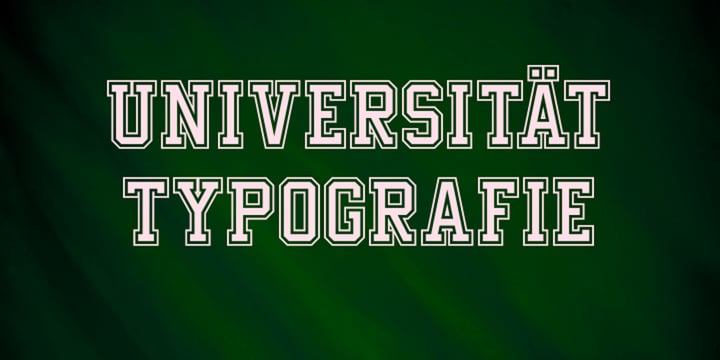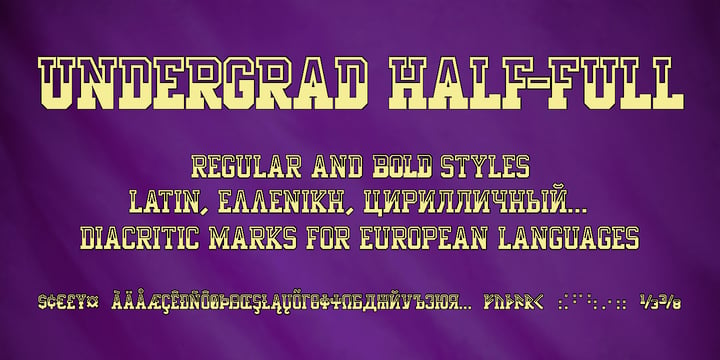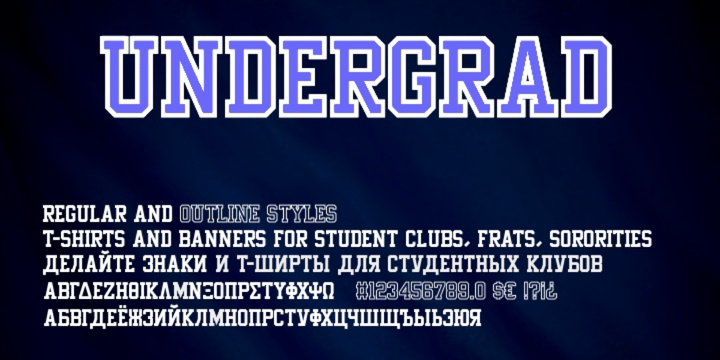 Per Style: $7.50
Pack of 2 : $15.00
About Undergrad Font Family
---
This font began its life as a project to design a T-shirt for a student group on a large midwestern university. It has now grown up into a unicode font, including Greek and Cyrillic. It has that look and feel of the T-shirts that are ubiquitous on the campuses of colleges and universities over the world. It would make an ideal tool for designing them, as well as posters and banners. Characters in these fonts include Latin, for English and other European languages; small a and c for names like MacDonald; many fractions, including 0/3 needed in baseball; Latin with diacritical marks for Eastern and Western European, Turkish, and Baltic languages; thorn, eth, cedilla, AE, OE, and sharp S for French, German, Icelandic; Latin extensions for clicks of some African languages; Greek (with tonos); Cyrillic for Russian and many other Slavic and Asian languages that use it; most Runes (the full Futhark plus a few more); six-point Brialle; currency symbols for dollar, cent, pound, yen, euro; and a few other extras like the peace sign. Available styles are regular block letters, outlines, and bold.
Undergrad
About Thomas Käding
Monotype requires me to type at least 350 characters to describe my foundry. This seems like quite a lot, since I really have nothing to say about myself or my work. How many letters is that? Needs more? OK, fine. Let's talk about the weather. It rained over night, but it has stopped already. I like the rain. I like the sound it makes on the leaves of the trees. Thunderstorms are my favorites.
Choosing a selection results in a full page refresh.