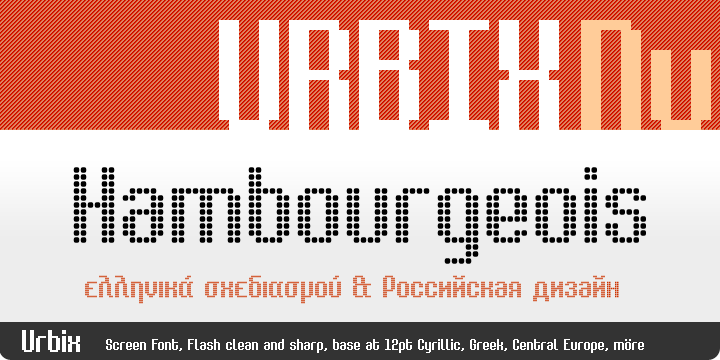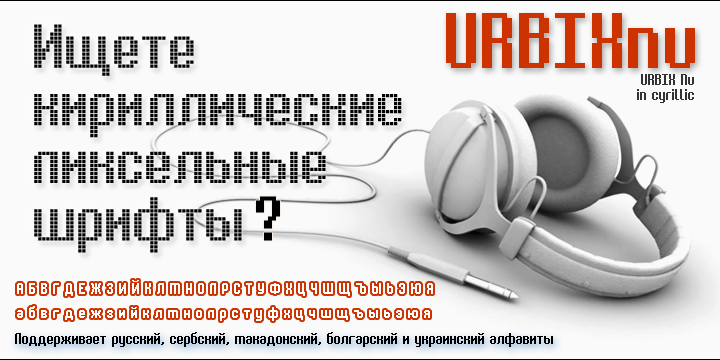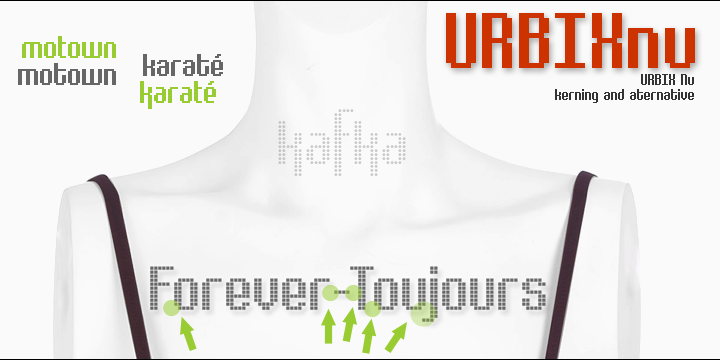 Urbix Nu Lcd Light

Urbix Nu Lcd Light Italic

Urbix Nu Lcd Light Slanted

Urbix Nu Lcd

Urbix Nu Lcd Italic

Urbix Nu Lcd Slanted

Urbix Nu Dot Light

Urbix Nu Dot Light Italic

Urbix Nu Dot Light Slanted

Urbix Nu Dot

Urbix Nu Dot Italic

Urbix Nu Dot Slanted

Urbix Nu Rsq Light

Urbix Nu Rsq Light Italic

Urbix Nu Rsq Light Slanted

Urbix Nu Rsq

Urbix Nu Rsq Italic

Urbix Nu Rsq Slanted

Urbix Nu Std 12

Urbix Nu Std 12 Italic

Urbix Nu Std 12 Extended

Urbix Nu Std 12 Extended Italic
Per Style: $1.13
Pack of 22 : $24.99
See 12 more...
See less...
About Urbix Nu Font Family
---
The best of both worlds: good for small screen resolutions and nice output at larger sizes.
Urbix Nu
About UrbanPixel
UrbanPixel is a little tiny font studio based in Montreal. It's a one man band composed by Michel Troy. He created UrbanPixel without pretension. Michel Troy has been passionate about type since his 1982 Commodore 64. Back then, the manufacturer provided only one font "If you wanted to be out of the mainstream you had to be imaginative and create your own font".
Choosing a selection results in a full page refresh.