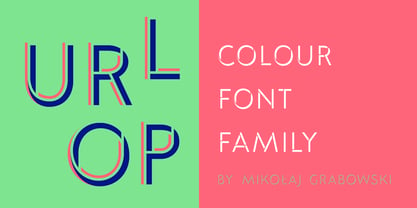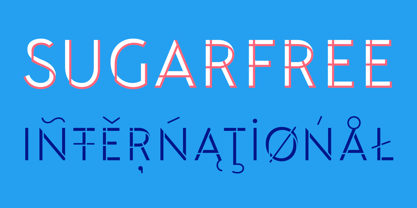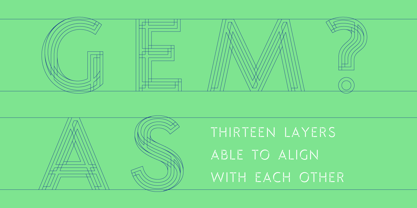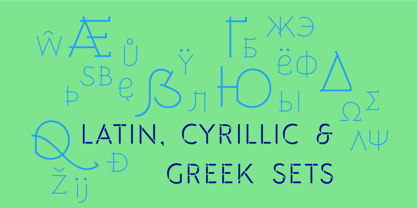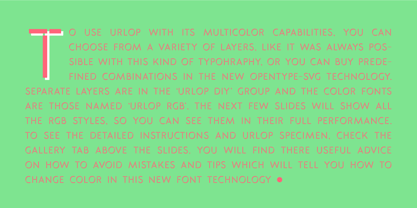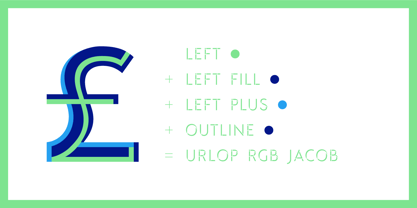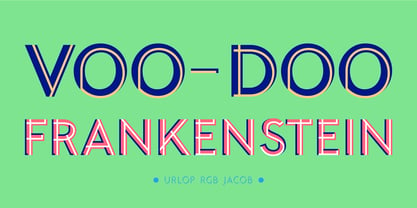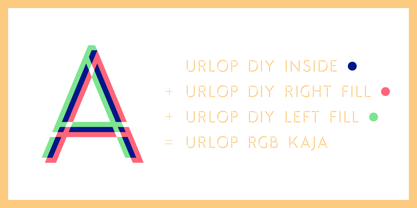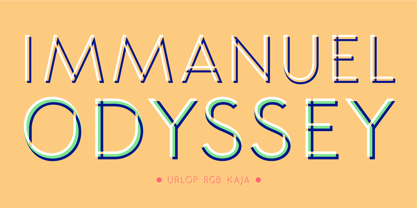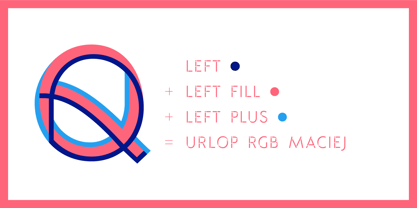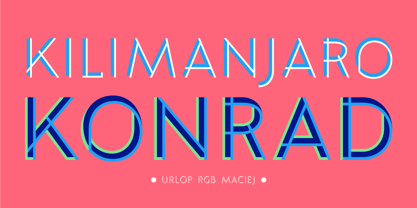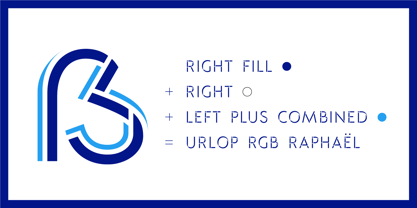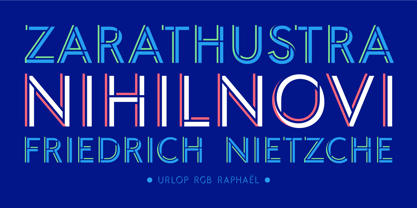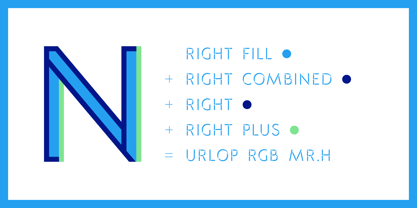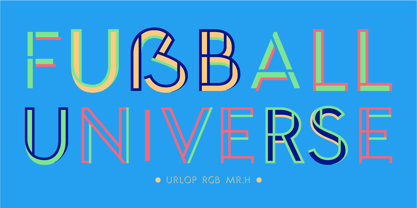 Get access to over 40,000 fonts from more than 25 type foundries with a Monotype Fonts subscription.
Learn more
Learn more
About URLOP Font Family
---
Colour is more fun than black, but multicolour is even better. Let me introduce URLOP, a wide type family suitable for your fancy posters, headlines, covers, illustrations, websites, initials, blackmails, chronicles, signboards, poems and many others. Twelve basic styles, which make the overall construction, give a wide range of opportunities. All of them, being able to mix with each other, vary from a thin INSIDE, through a medium FILL, to a double-stem PLUS styles. And then comes a range of colour fonts, so you don't have to waste any of your precious time for experiments, because I've already done it for you! URLOP is an all-caps display collection consisting of three sub-families of fonts, divided by the usage they are designed for. First of all, there is a wide range of alphabets made in the new OpenType-SVG colour fonts format. This is quite a novelty and a very promising technology at the same time. It allows designers to store colour information inside the font. Due to my experience with layered colour thinking that I explored in my first family -
, I decided to make several preset layer combinations in this auspicious format. This sub-group is tagged RGB. Make sure that your field of usage and software support OT-SVG format. However, if you feel a need to experiment in the old-fashioned way, you may buy separate layers under the DIY tag. The last group is very similar to the DIY, but it was optimized to look better when standing without other layers. It's called PRO*. All styles cover Latin alphabets of Europe, basic Cyrillic and Greek sets. Have fun! Before using the font, read the instructions and specimen attached to font files in the purchased package or download them from the Gallery tab on this site. This will help you avoid making unexpected mistakes when combining layers. *PRO subfamily release planned in 2019.
URLOP
About Mikołaj Grabowski
Mikołaj Grabowski was born in Warsaw, Poland, where he worked and studied at the AFA. Yet before going to art school, he designed his first type family which proved successful, gained him local recognition and gave a good push into the creative world. He specialises in color fonts and display typography.In Poland, companies that don't focus on their visual identity due to their established reputation and high level of professionalism that speaks for itself, choose from a range of default names for their business. Usually it is a product they produce or a part of the founder's name followed or preceded by one of the following: POL (proud to be Polish), EX (expert), BUD (building), TECH, PLUS, etc. My foundry, FONT-BUD encompasses our national credibility, elevating their visibility.
Choosing a selection results in a full page refresh.