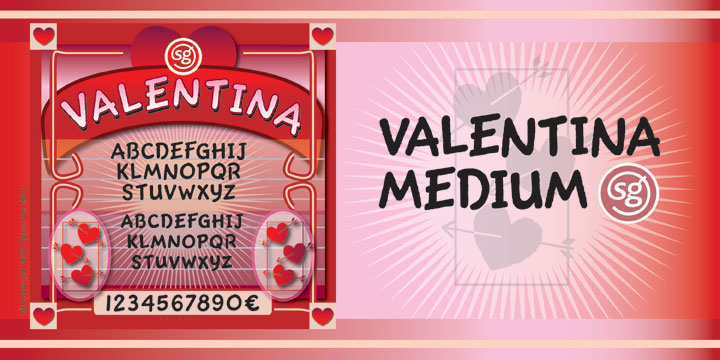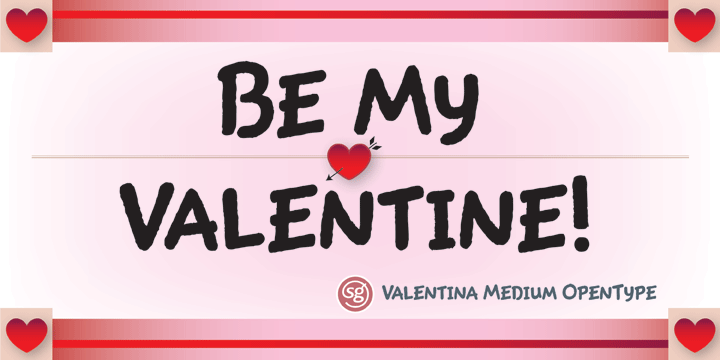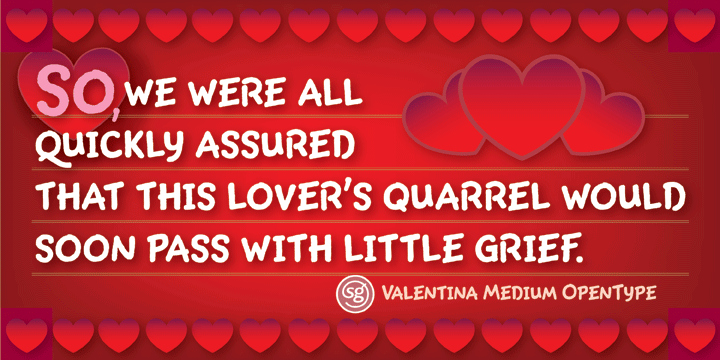 About Valentina SG Font Family
---
Here's what happens when your trusty felt tip marker takes a trip to cartoonland. Each of Valentina's plump characters has a rough and splotchy texture. Some letters even bounce up and down like a 3-year old. As cartoon faces go, Valentina is a bit on the imperfect side. But that's normal for a funny face. Use it in a variety of comical situations. Make convincing captions under your own artwork or design greeting cards with it. You can even blow it up to huge sizes to create a wild and crazy look. Valentina Medium is now available in the OpenType Std format. Some new characters have been added to this OpenType version as stylistic alternates. This advanced feature works in current versions of Adobe Creative Suite InDesign, Creative Suite Illustrator, and Quark XPress. Check for OpenType advanced feature support in other applications as it gradually becomes available with upgrades.
Valentina SG™ is a trademark of Spiece Graphics.
About Spiece Graphics
Jim Spiece enjoyed resurrecting old typefaces. And finding a complete set of characters could often be a challenging task. It took him down into the musty basements of public libraries and out into the world of flea markets and hole-in-the-wall bookstores. After careful scanning and hand-outlining, he would occasionally dig deeper for a missing punctuation mark or double f-ligature. Jim chuckled, "These are all minor inconveniences when you consider you've brought these faces back from obscurity and found them new homes. Besides, it's fun. In one sense, my own designs are a lot easier because they never had a previous life!" You can check out Jim's revival of the Bernhard Gothic SG Family offered by FontHaus or his popular ITC Blair Family. If you're interested in Spiece Graphics custom logo, lettering, or illustration work, try Theispot.
Choosing a selection results in a full page refresh.