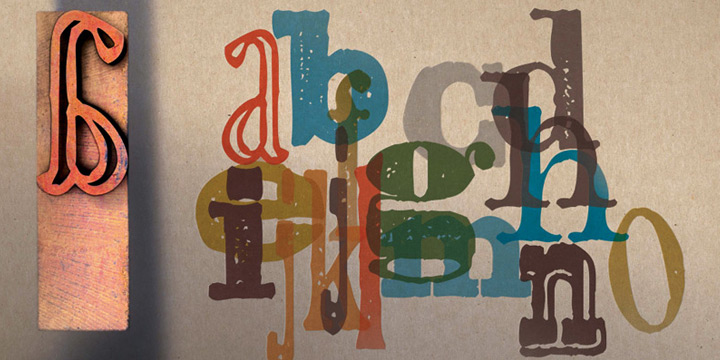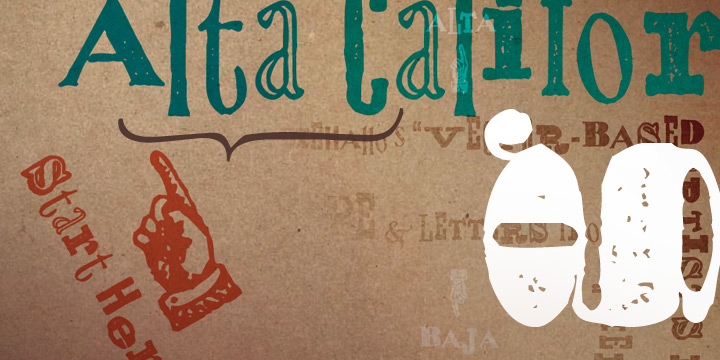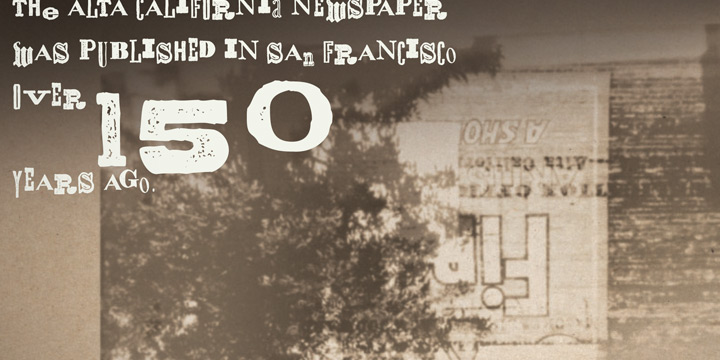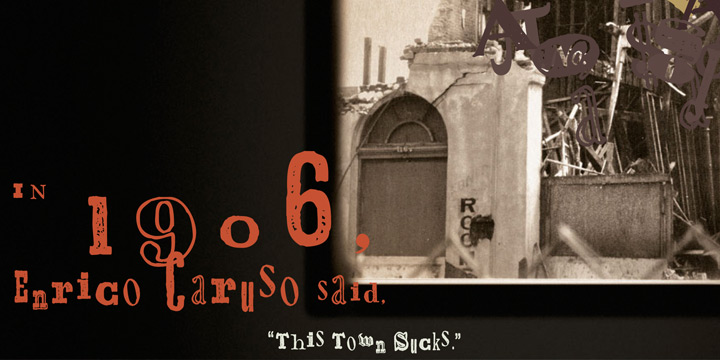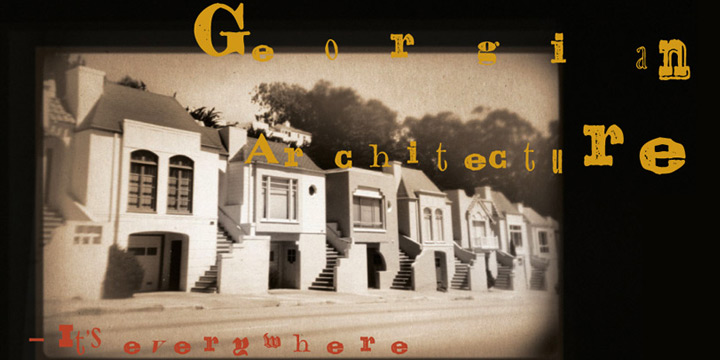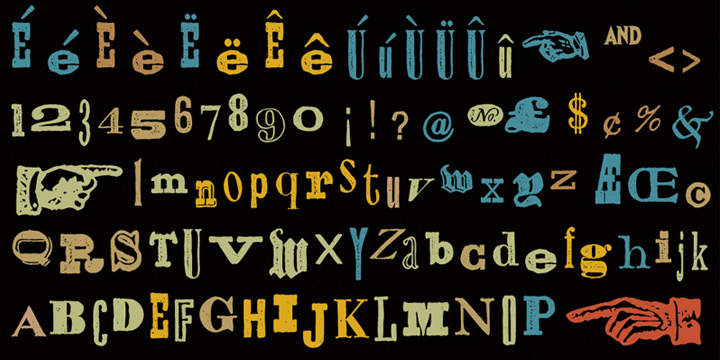 About Alta California Font Family
---
Alta California became designer steve mehallo's "vector-based artist's response" to the early Apple Macintosh bitmapped font San Francisco. Alta California was developed using "sampled" wood type and letters from numerous historical sources. The name comes from the Alta California newspaper, the first daily published in California, one of a dubious Barbary Coast nature, a sheet that shaped the bias of San Franciscans and attracted its own grade of reporters, including a printing specialist who went under the nom de plume Mark Twain. Alta California's edges were meticulously redrafted by hand, with letterpress-inspired fallout and 19th century pointing hands. The final collection of rough hewn letters jump, dive, fall, zag and zig. Alta California looks great on greeting cards, food packaging, as retail signage for boutiques, vintage stores or at D.I.Y. sales, on band posters or club cards, in and around historical quarters, or for use on any ransom note that needs to evoke a wild west look and feel.
Alta California™ is a trademark of Steve Mehallo.
About steve mehallo
Freelance graphic designer steve mehallo originally started designing fonts for his own use. And each font exploration became niche experiments all their own; mehallo develops his typefaces typically as a response to a design problem, a historical quandary or as a need for that perfect font for a certain job. Precise outlines, even on the rough stuff, are all part of mehallo's typographic repertoire. Today, custom font development and logo renderings are a speciality. All of his fonts have deep roots, detailed design research is behind every letter – mehallo also teaches graphic design history and typography courses in one of his other lives. steve's fonts have also been available thru Monotype, Linotype, Psy/Ops, Ascender Corp, FontShop and ITC.
Choosing a selection results in a full page refresh.