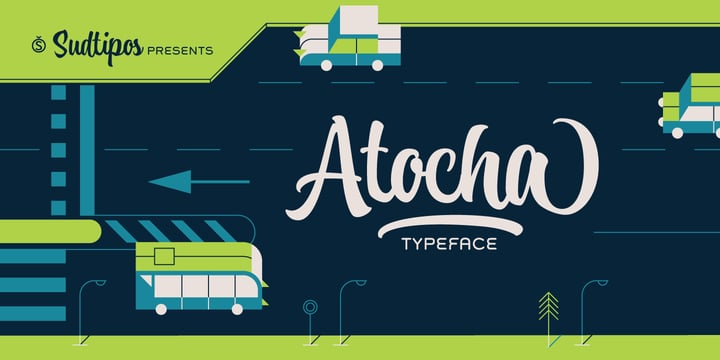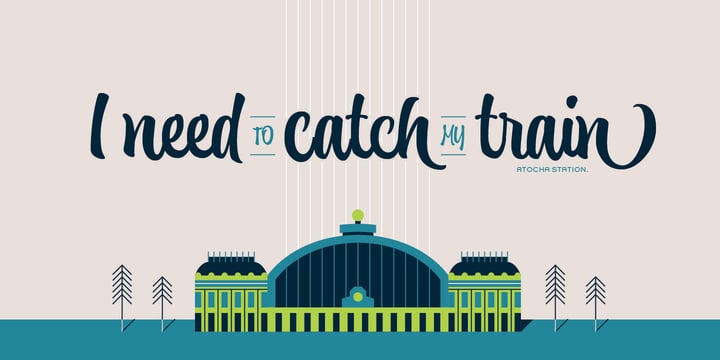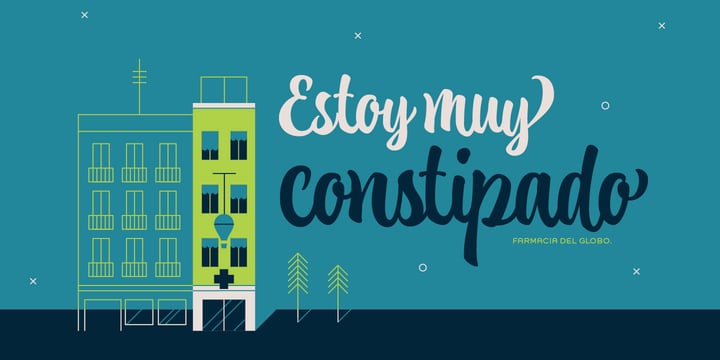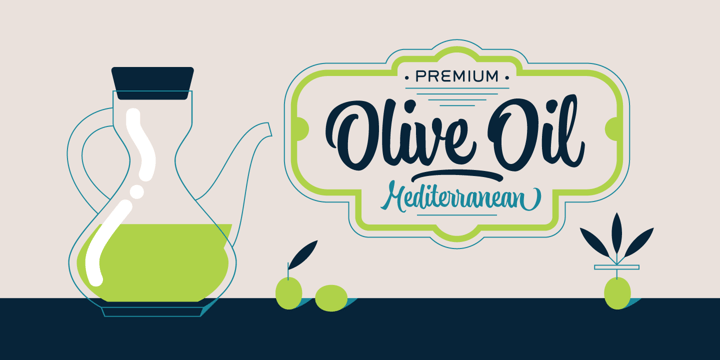 About Atocha Font Family
---
It was expected that Joluvian's third type font would be inspired by the city where he currently resides: Madrid, Spain. His previous creations had originated in Venezuela (Zulia) and The Philippines (Salamat), both, places where he had once lived. Joluvian believes "now is the time to pay tribute and show gratitude towards a city that has bestowed me with so many fortunes." He considers that Madrid's people, streets, scents, flavor and sounds are gift enough to awaken the creative urgency in any artist. This time around, it is being expressed through the crafts of the Typographic industry. Since his arrival in Spain, Joluvian has been attached to the city's central area, specifically to the renowned Atocha Street and its railroad station. It was precisely on that street that Joluvian and Mauco Sosa, his friend and partner, decided to establish the Patera Studio: a charming creative space that birthed the concept for this new font which they proudly named Atocha Script. The artists where still in the final phases of their previous script, Salamat, when the idea for Atocha came about. This dynamic is actually very typical of the artistic process, in which every finished product spawns the need to create its next level offspring. "Working on Atocha and Atocha Caps has been a very pleasant journey. We have given our best efforts, for we wanted to offer a typeface that was both versatile and user-friendly on a number of applications, showing a wide scope of alternatives in our glyphs," says the artist. The illustrations were created by Mauco, to ensure visual integration that would showcase the work of both members of the Patera Studio and their complementing aesthetic voices.  Atocha, as Salamat and Zulia before, was digitized by Alejandro Paul.
Atocha
About Sudtipos
Sudtipos is a new collective Argentinian type foundry. New blood, new attitude. A joint venture of four professional designers with lots of expertise in different areas like branding, packaging design, corporate identity, television and new media. "The foundry, or collective as we prefer to designate it, started because of that — packaging, editorial or brand designers making fonts for real designers" Alejandro Paul, one of the company's founders, said in his Creative Characters interview. Alejandro "Ale" Paul made a name for himself drawing and programming some of the most intricate script fonts ever digitized. "My experience in branding product packaging was a natural catalyst for me to be interested in scripts and seek like-minded people for the collective." The collective's bestselling scripts include Bowling Script, Horizontes Script and Hipster Script Pro, which was named one of MyFonts' most popular fonts of 2012, and was recognized by both Typographica and Type Directors Club that same year. "Our aim is to always be graphic designers making typefaces for graphic designers," Ale said. "We try not to lose that particular focus. We're always thinking about how to make a graphic designer's work easier when it comes to using the type element in his or her design."
Choosing a selection results in a full page refresh.