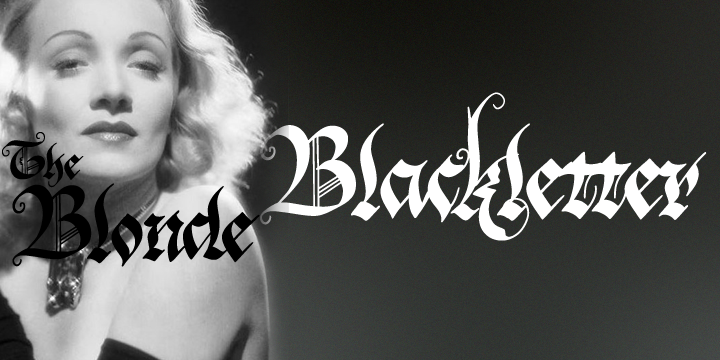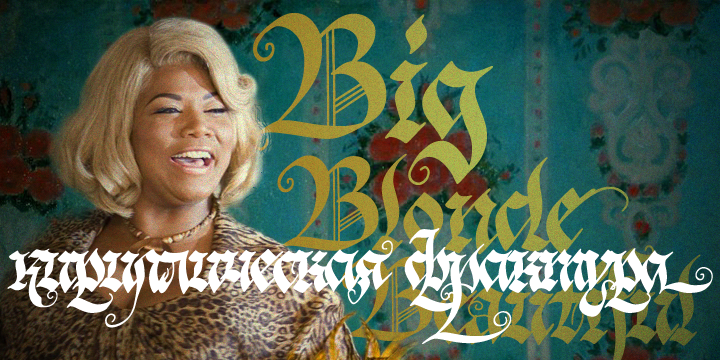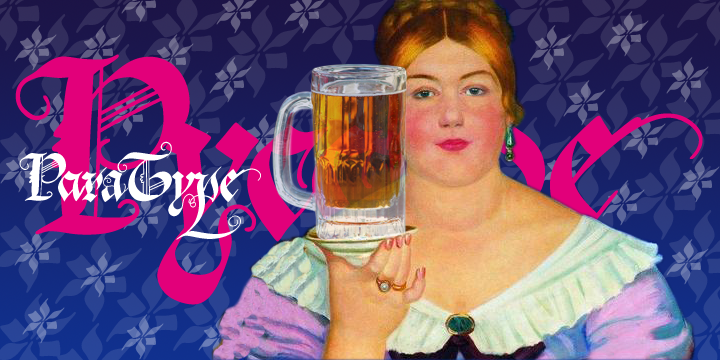 About Blonde Fraktur Font Family
---
Blonde Fraktur is a free interpretation of the Gothic theme in Cyrillic. The font is neither Fraktur nor any other Gothic script from the formal point of view, but it makes text look like Gothic script, no matter which language is used. Blonde Fraktur was written with a quill by Alexandra Korolkova and prepared in digital form by Alexandra Pushkova. The font contains a set of alternatives and swashed variations. It suits well for advertising of beer, sausages, pubs and other places where Gothic scripts are commonly used.
Blonde Fraktur
About ParaType
Paratype has been designing, developing and distributing digital fonts since the 1980's. Our ever-growing library of hundreds of typefaces includes some of the most widely used fonts, such as PT Sans/Serif Pro, Futura PT, DIN 2014, Circe, Vast, and Fact. Paratype fonts have extensive language support covering Latin, Cyrillic and Greek scripts. We also create custom fonts and provide font mastering and software services.
Choosing a selection results in a full page refresh.