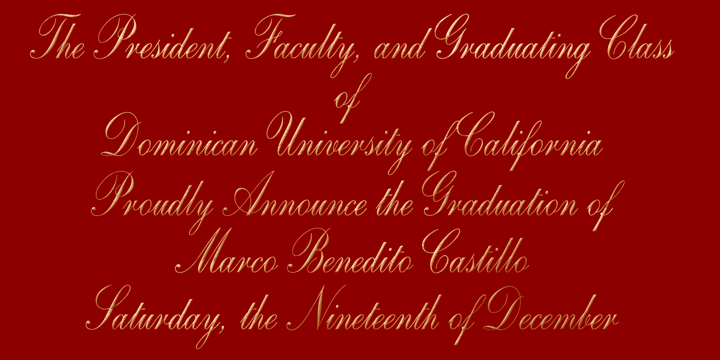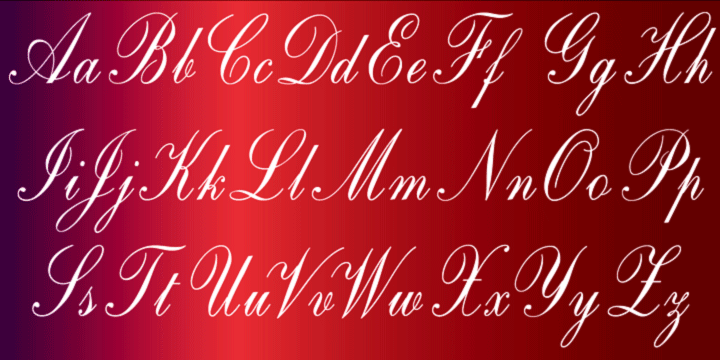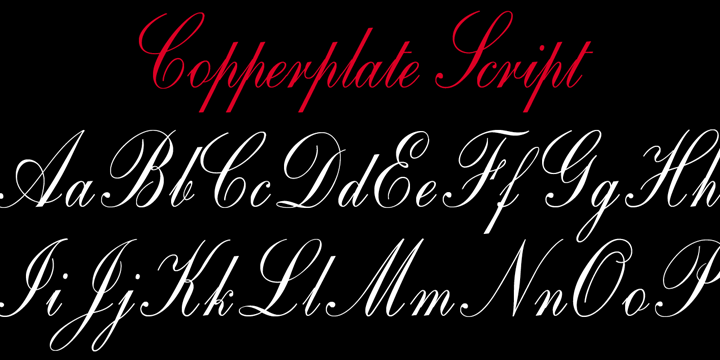 About Copperplate Script Font Family
---
One of the more elegant script fonts available, this design is based on calligraphic handwriting called "Copperplate" because of the copper plates that it was etched into for reproduction. This face is not related to Copperplate [Gothic] by the American type designer, F.W. Goudy. The name Copperplate comes from the fact that writing masters used to hand-write their books and then send them to an engraver who recreated all the subtle details onto copper plates, which where then used to print the handwriting books.
Copperplate Script™ is a trademark of CastleType.
About CastleType
CastleType, an independent digital type foundry, with "some of the best display fonts available" (MacBible, 4th Edition), has been supplying designers with quality fonts since 1990. With over 100 fonts in 50 font families, CastleType has a very diverse collection, including many art deco revivals, classic type styles inspired by ancient sources, non-alphabetic decorative fonts, as well as many CastleType Originals. CastleType also does custom type design. Clients have included Chevron Corporation, Shiseido, Rolling Stone Magazine, etc.
Choosing a selection results in a full page refresh.