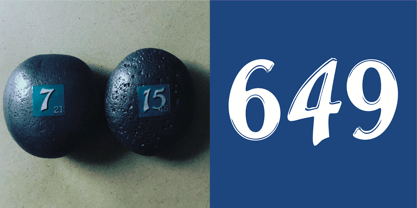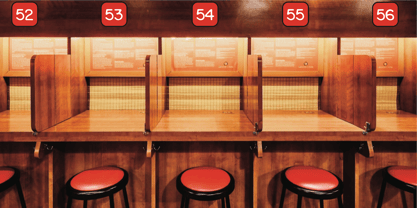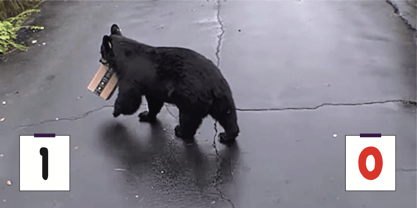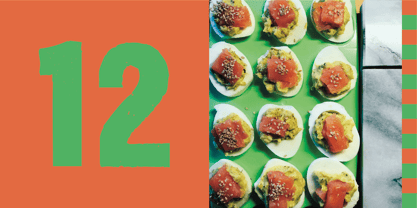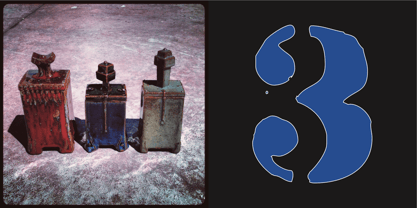 FREE 14-DAY TRIAL of Monotype Fonts to get over 150,000 fonts from more than 1,400 type foundries.
Start free trial
Start free trial
About Dirty Numbers Font Family
---
DIRTY NUMBERS LTD
At $1 US dollar each: Dirty Numbers - Provides (9) individual sets of unique numerals [0 thru 9] and nothing else. That is all. Very limited character sets integrated into one font by Coniglio Type -and- a very inexpensive set of marketing numerals. They are revivals from type crafted images and they are monospaced, easy to use and to kern the way you wish. You will have to review your glyphs to locate them and they were pasted in the most logical and accessible places and made economical to you for your special design and crafts needs. Dirty Numbers by Joseph Coniglio, Coniglio Type 2021.
Dirty Numbers
About
Coniglio Type
Chances are you like alphabets and glyph shapes as much as I do, and you're a bit pragmatic in searching for the right type, but can't quite put your finger on it; please let me take you down a short but memorable path. The Coniglio Type (Con-Nig-Leo) design journey begins by sourcing analog alphabetical artifacts of the past. At the same time I'd like to point out there are thousands of type faces available to make a visual statement, so I recommend taking the time to locate the best choices in type for the unique items you wish to communicate. I do not take credit for making these classic alphabet characters. As a revivalist I'll scan, trace, balance as well as shepherd a faces authenticity from a long fallow field into a new and lively, usable format: Opentype. As a digital developer of analog or mechanical alphabets, I'd hate to be perceived as sentimental. There are so many sentimental type lovers out there who want to see the classics of wood and metal type digitized. Most of that work has been done and done rather well. The Coniglio Type path has more to do with the concept of re-uniting the loyal dependable functional uncomplaining alphabet that you can perceive as an old friend, like a pet dog who gave you unconditional love as a child. Or that of a plow horse who knew how to get the job done, rather quietly and under appreciated when the tractor arrived. Or having a face only a mother could love.  SamplingsLet's imagine looking at a struck alphabetical character from a manual typewriter's rubber platen, originating when a metal head strikes an oily black inked silk ribbon yielding an impression onto paper, or the rounded un-smudged struck impressions from a fresh piece of reusable carbon paper (carbon copies? cc?). Other samplings originally from metal objects like brass stencils, India ink templates on drafting boards, and even plastic label maker guns like those used by my father (and can still be found today) to squeeze an embossed name label, dialed up and triggered onto a plastic tape letter by letter for 'Johnny's' hard hat 35 years ago. All of these diverse methods of generating an alphanumeric character have one thing in common; they come from hand operated devices all needing an analog medium: inks, paints, and embossing techniques to produce an alphabetical character. There is a human side to all of this of course. These items derived the working alphabets of the people. People who typed letters accurately without spell checkers, or Wite-Out®. Hand lettering guys who detailed trucks, or stenciled "KEEP OUT — DANGER" on plywood at a construction site. Or Captain John O'Learn typing away on his Royal with a pipe in his mouth 100 miles from the nearest electrical socket. Or Donald Alling, an engineer ruling miles of LeRoy lettering call-outs with ink pens and templates on Mylar®. Illustrating exploded views of dismantled assembly parts for machines, many, no longer in existence today. Like the lettering tools he used himself, even the applications he used them for are long gone.Coniglio TypeBack at Coniglio Type, these letter samplings are now called specimens; are scanned, auto traced, placed on key map vectors, baselined, and otherwise balanced and fine tuned based on Coniglio imaging "recipes". Offering up functional type elements planet-wide for the designer, whose own desire for self expression is liberated by these "creativity tools" now owning up as a viable product that meets and often exceeds the required standard of quality in the commercial market place. That's only the qualifier. The fonts for sale in this small collection, Joseph V Coniglio made for himself to use on all of his own graphic design and display/text projects. Coniglio Type is refreshingly versatile and gets the job done quietly with a great deal of personal satisfaction.  The sets and samplings are rather unique reclamations of alphabets orphaned by time and the advances in technology. Most of them relegated to the trash heap in a society bent on self improvement via revision rendering obsolescence. Now in Coniglio's camp, a mere handful of alphabet specimens are awakened and exploited from their forsaken sleep, and can dance and sing on your pages for the first time.Finally the abstract incantation: "Meditations of my alchemy fall under the silent cloak of night when the world around me is asleep. I probe into what once was, what once was thriving, and what once was forgotten. Then I impose a warm distinctive personality onto my newly created letter forms. I delve internally into the realm of antiquity. Conjuring the things I know and love, to make them digital and magic once more. In doing so, I complete the circle from the forsaken inanimate, to the now enlivened free flowing digital anagram. Please enjoy my small personally made type creations. Type I use myself every day."[email protected]
Read more
Read less
Choosing a selection results in a full page refresh.