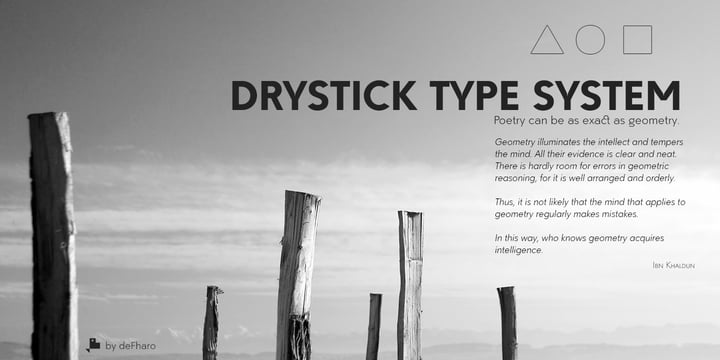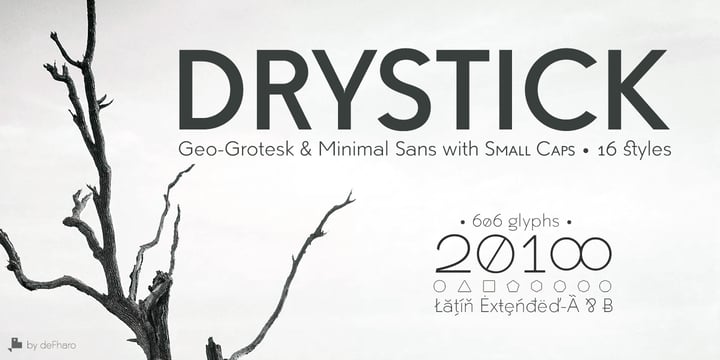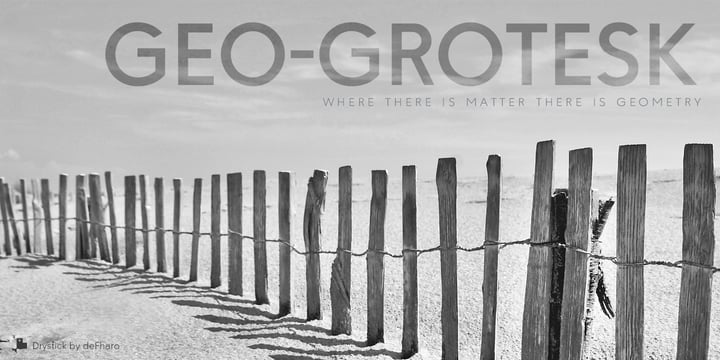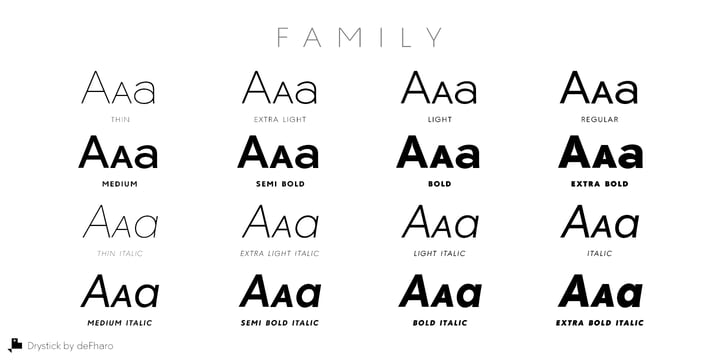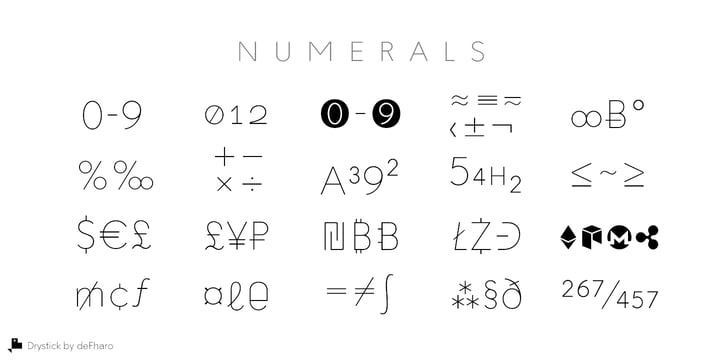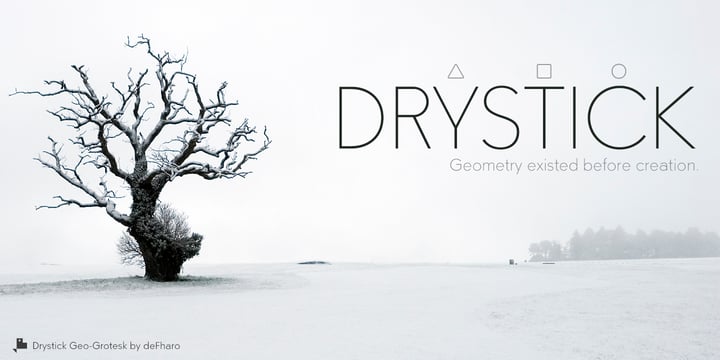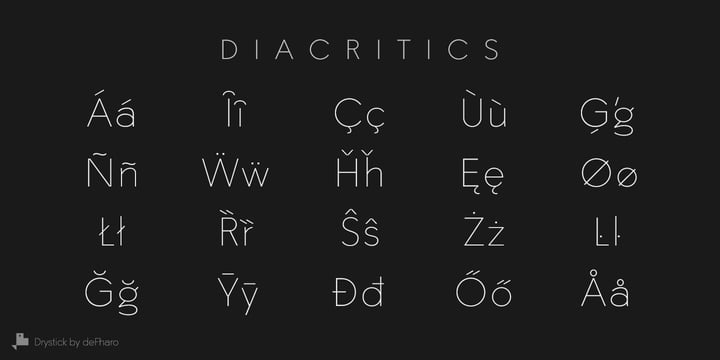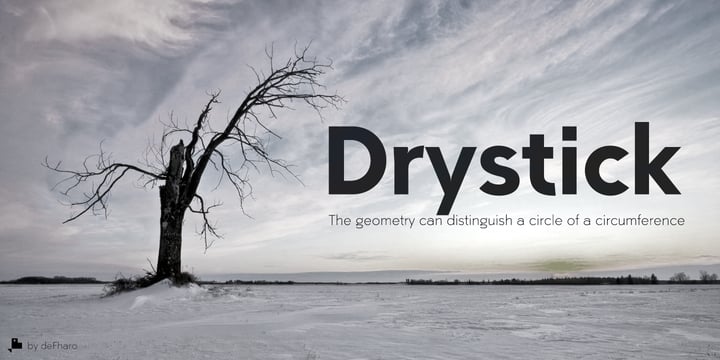 About Drystick Geo Grotesk Font Family
---
Drystick is a Sans Serif typographic family of Geo-Grotesque style with 8 pesos plus the italic versions all include small capital letters the symbol of Bitcoin (b #) and other cryptocurrency symbols. It is a geometric typography, minimalist, with neo-grotesque modulations. The typeface has alternative letters and numbers, small caps and advanced OpenType functions. The Italic versions have some of their own characters (&, @, Q, a, g, y), these versions have many optical corrections to balance the deformations created in many curves by the mere inclination of the letters, which in the case of This typography is 9 °. The drawn of the vectors is careful to obtain smooth curves and elegant appearance, the thicker versions have ink traps in the joints of the joints to use in small sizes. The Metric and the Kerning of all the versions I have reviewed individually to obtain maximum readability in any type of text and size.
Drystick Geo Grotesk
About deFharo
My name is Fernando Haro, I am a freelance graphic designer and live in Spain. I always liked the purity and expressiveness of vector design, discovering typography design involuntarily found a passion. In the way of learning, I have developed different font styles, so therefore my work is eclectic. I am technically very interested in open type functions, minimalism in vector drawing and definition of kerning.
Choosing a selection results in a full page refresh.