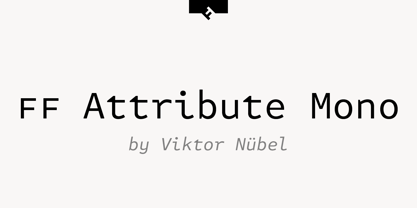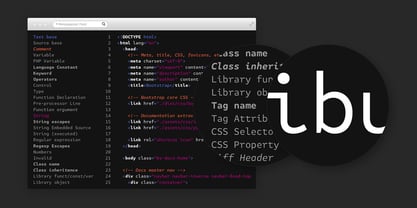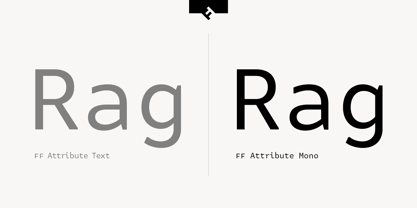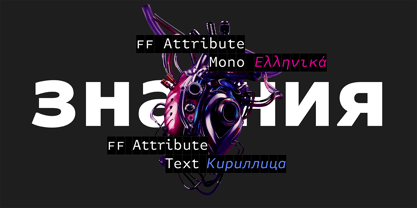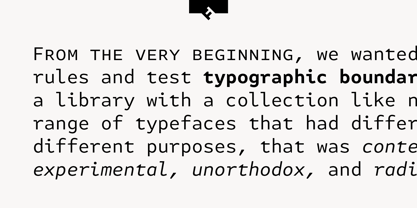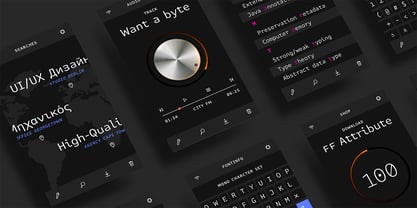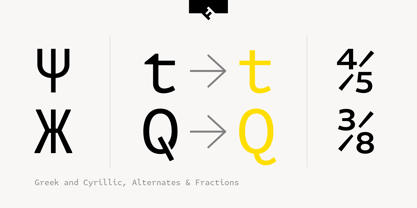 Unlock access to FF Attribute Mono and over 40,000 fonts with Monotype Fonts.
Subscribe now
Subscribe now
About FF Attribute Mono Font Family
---
FF Attribute™ Mono is a monospaced design with an industrial strength, minimalist vibe, making it perfect for attention getting, theme-based headlines, posters, banners and navigational links. And, because it is such a robust family, FF Attribute can also be used for branding of blogs, games, web sites and tech products. FF Attribute comes in two families; Mono and Text. The Mono is a fixed width (monospace) design, while the Text is a proportional design. FF Attribute was, in fact, initially designed for the use in code editor software. Its seven roman and italic monospaced weights and extended character set supporting many languages also make it a powerful communications tool. But this is only the tip of the iceberg. In addition to the monospaced version, where all characters share a fixed width, there is also a proportional, "faux monospaced" version: FF Attribute Text. The Text family keeps the visual character of a monospaced typeface, but wide letters are given more space while narrow characters have been drawn with correct proportions and spacing.
looks monospaced – but it's not. Drawn by Viktor Nübel, FF Attribute Mono's 14 designs, huge character set, including box-drawing characters and user-interface icons, make it the Swiss Army Knife® of monospaced fonts.
FF Attribute™ Mono is a trademark of Monotype GmbH and may be registered in certain jurisdictions. FF is a trademark of Monotype GmbH registered in the U.S. Patent and Trademark Office and may be registered in certain other jurisdictions.
About FontFont
Based in the trendy district of Kreuzberg in Berlin, Germany, FontFont was established in 1990 when FontShop founder Erik Spiekermann and fellow type designer Neville Brody wanted to build a foundry where type was made for designers, by designers; a place where type designers were given a fair and friendly offer and where true type magic was made. "From the very beginning," representatives of the foundry say, "we wanted to bend the rules and test typographic boundaries, to build a library with a collection like no other; a range of typefaces that had different styles, different purposes, that was contemporary, experimental, unorthodox, and radical." With a collection of over 2,500 typefaces, FonFont has one of the largest libraries of original, contemporary fonts out there. It boasts both long-time bestsellers like FF Meta, FF DIN, FF DAX, FF Scala, FF Kievit, and remarkable newcomers such as FF Chartwell, FF Tisa, and FF Mark. Well known type-world celebrities have designed families for the foundry, including Erik Spiekermann, Hannes von Döhren, Martin Majoor, Albert-Jan Pool, Erik van Blokland, Mike Abbink, Xavier Dupré, and Lukasz Dziedzic. "At the heart of what we do is a heady mix of intuition, passion, a sprinkling of serendipity, an eye for detail, and a dash of attitude. From the first ever random font FF Beowolf to the release of our Web FontFonts in 2010, we place creativity at the forefront and pride ourselves on producing the highest quality typefaces that are technically robust and that continually innovate."
Choosing a selection results in a full page refresh.