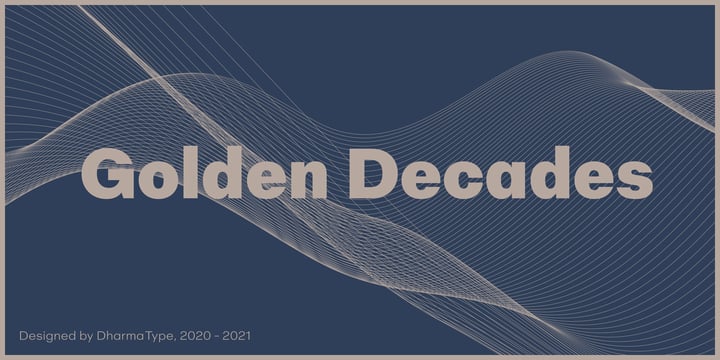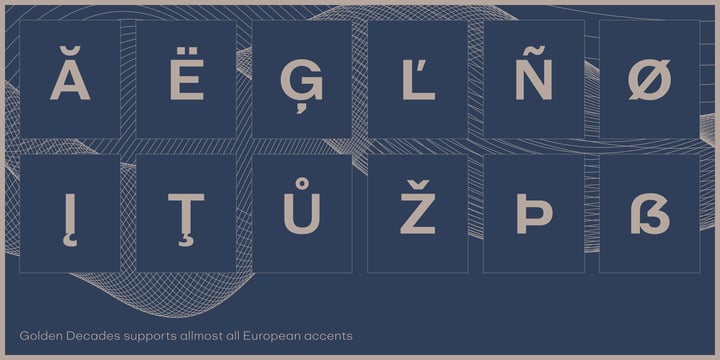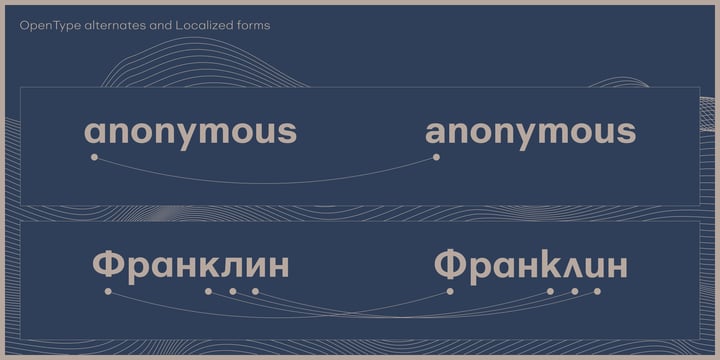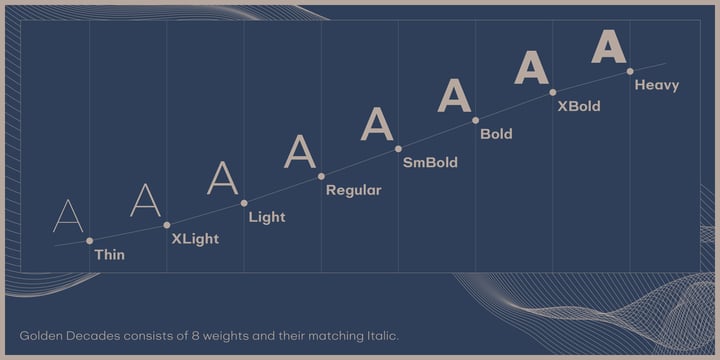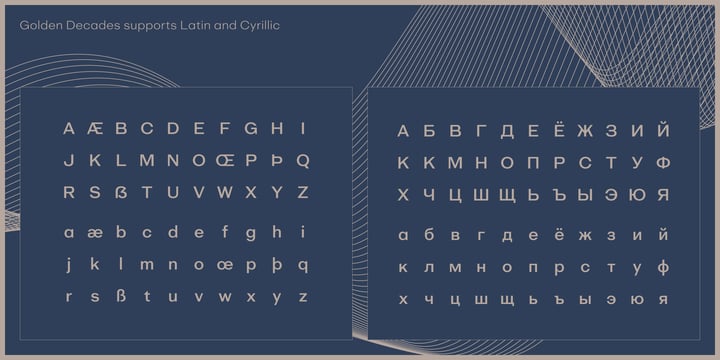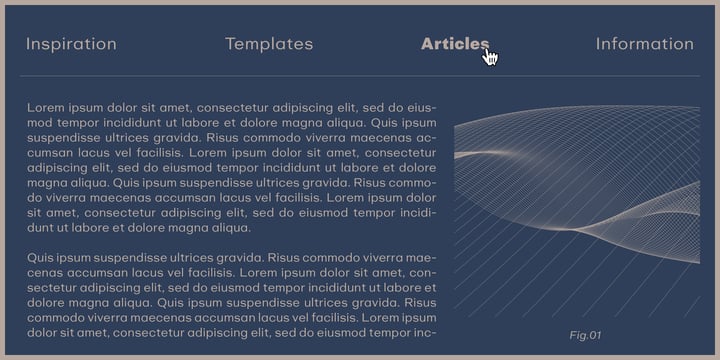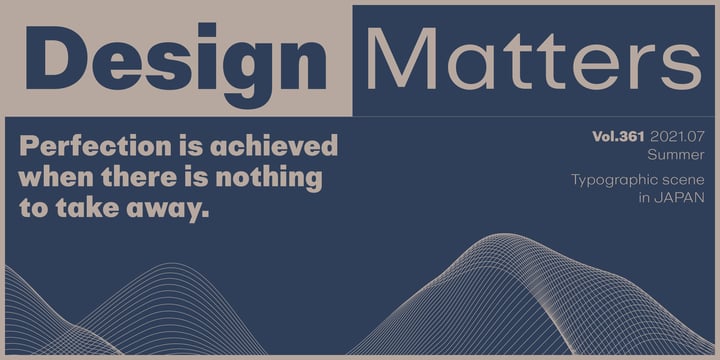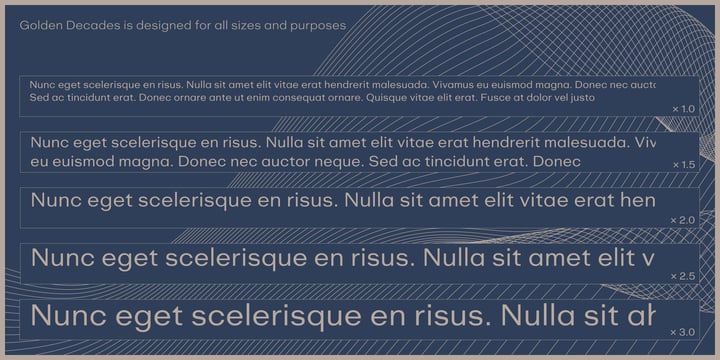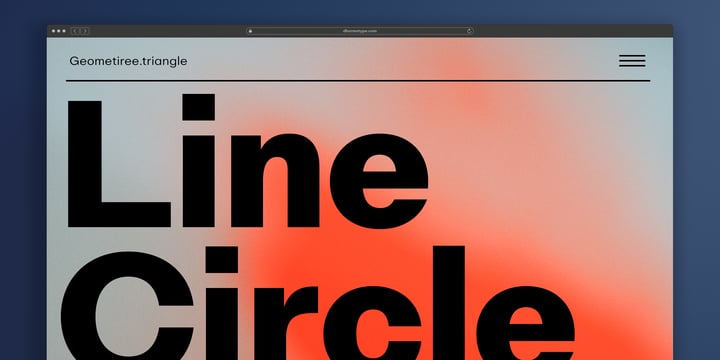 About Golden Decades Font Family
---
Back to the basics.
In the last ten years, type design has been confronting chaotic scene. The font market is flooded with a mixture of wheat and chaff and typography becomes increasingly complex. But one golden straight path exists. The path began from the industrial revolution, passing through swiss style, now we walk along the path as a matter of course. It is sans-serif.
The decades from the Swiss style, namely "less is more age" to the contemporary basic style "Less, but better age", we call it golden decades. In those decades, type design met modernism.
Go back to a theory in the golden decades, we redesigned new geometric, minimal sans-serif. Less is more and better.
We added cool and calm spices to the modernism in the golden decades. As a result, letterform has a contemporary, sharp, and neutral atmosphere, and geometric rounded bowls and counters create a nice rhythm.
Golden Decades consists of 8 weights and their matching Italics for a wide range of usages.
Farther, Golden Decades is supporting international Latin languages and basic Cyrillic languages including Basic Latin, Western Europe, Central and South-Eastern Europe. Also, Golden Decades covers Mac Roman, Windows1252, Adobe1 to 3. This wide range of international characters expands the capability of your works. Lowercase "a" has OpenType stylistic alternate for advanced typography.
Golden Decades
About Dharma Type
Dharma Type is a project to offer exclusive fonts designed by Ryoichi Tsunekawa for all designers in the world started in 2005.The design style is wide-ranging from retro and classic to experimental and futuristic, from formal to informal, because the direction of the project is to fill the small niche of design demand.So far, Dharma Type released about a hundred of Latin typefaces including Bebas Neue (free open sourced font), and many of their fonts have been featured in various publications and used in multiple media such as movie titles(e.g., La la land), brand logos, and posters.Ryoichi Tsunekawa (born in 1978) is the director and type designer of Dharma Type established in 2005 in Japan. He studied architecture and engineering at the Nagoya University. Since his college days, he took an interest in fonts, especially the relations between typeface design and historical design trends such as De Stijl, Arts and Craft, ArtDeco, Modernism, and Bauhaus.After graduating with an MA, He worked in Tokyo as an Architectural engineer (designing structural frames, analysis the bearing force…) for several years. After that, after a lag period of a freelance graphic designer to be more exact, he established his own type foundry Dharma Type. 
Choosing a selection results in a full page refresh.