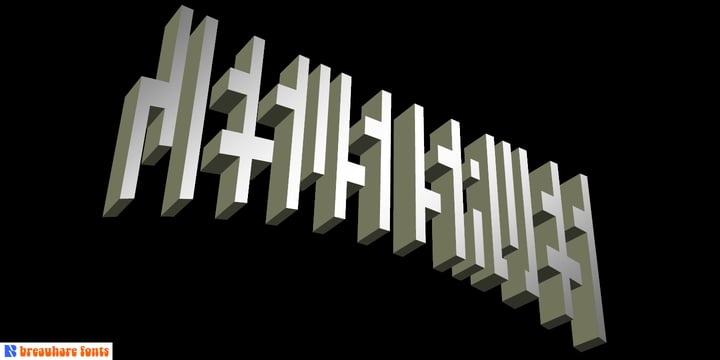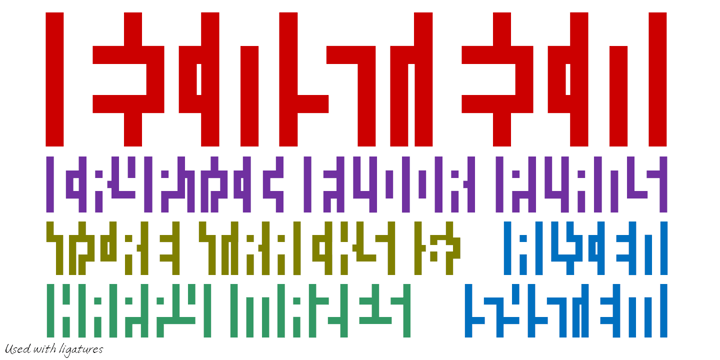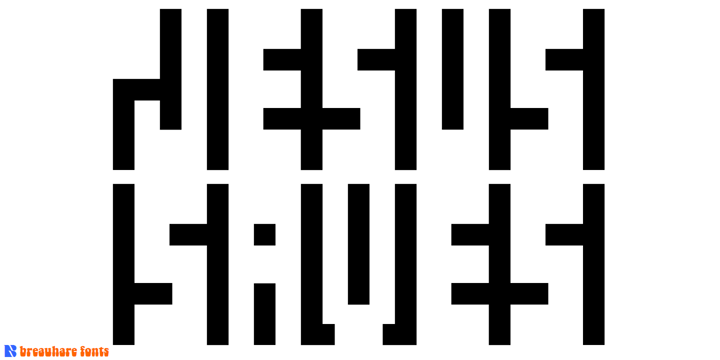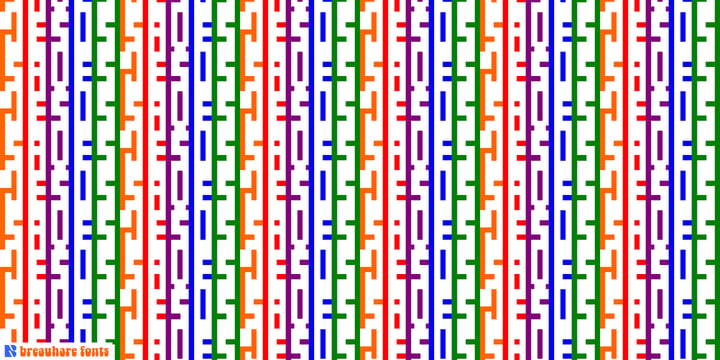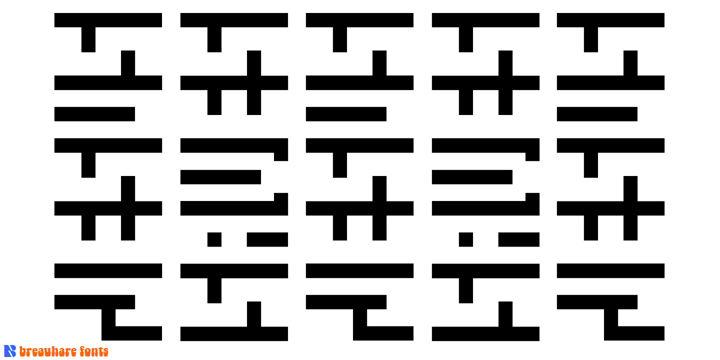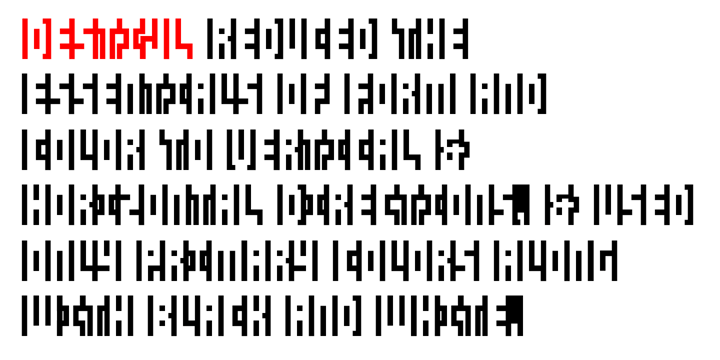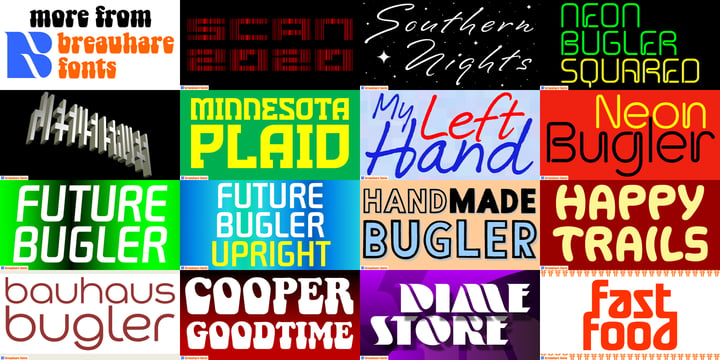 About Jesus Saves Font Family
---
Jesus Saves is a font based on the familiar old logo that has "JESUS" hidden within a maze-like set of multi-branched vertical bars. The characters appear to be an alien, cryptic language at first sight, perhaps even a Japanese, Chinese, or Korean language, thanks to the unusual figures created by the combinations of various letters. It is a teaser for the eyes, as well as a visual feast of De Stijl-type art. It is an attention-getting font that is cool to look at, an eye puzzle that is enticing to decipher. It's a great font to use for striking logos (see Gallery Images) by the judicious use of ligatures, where in word settings ligatures may be used at the beginnings of words, the middle or the endings of words. Jesus Heals is the missing spaces from the Jesus Saves font, sort of like a doughnut hole font! If you use this font to fill in the spaces in the Jesus Saves font, it becomes whole, or healed, thus the name. Jesus Lives is a raised block/3D or three dimensional version of Jesus Heals. For color combinations in apps that support layering, Jesus Lives synchs and has perfect kerning register with Jesus Heals, as Jesus Heals has with Jesus Saves. The digitization was done by fontmeister John Bomparte.
Jesus Saves™ is a trademark of breauhare fonts.
About Breauhare
Breauhare Fonts was created in 2006 by designer Harry Warren. Harry has created fonts based on ideas and experiences from his youth, designs with sentimental and nostalgic significance. The fonts were digitized by John Bomparte of Bomparte's Fonts and the late Bob Alonso of BA Graphics.
Choosing a selection results in a full page refresh.