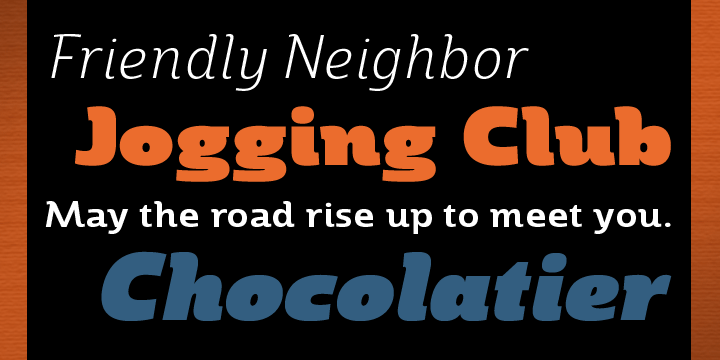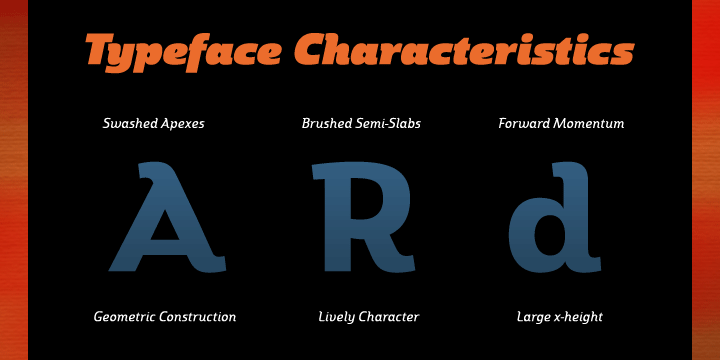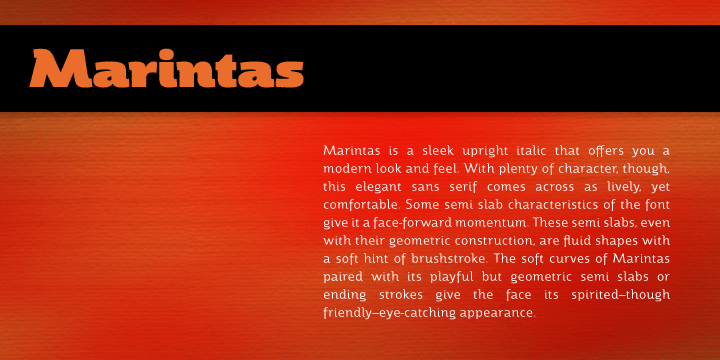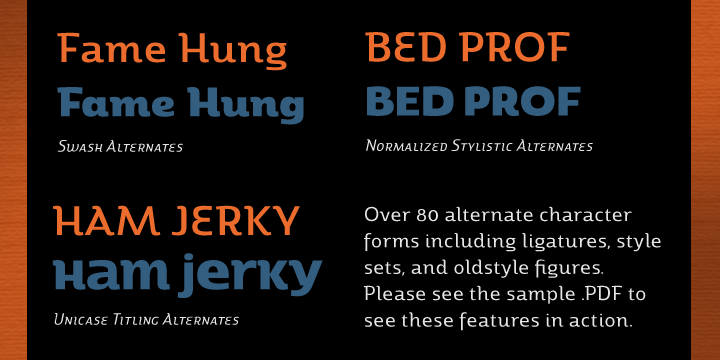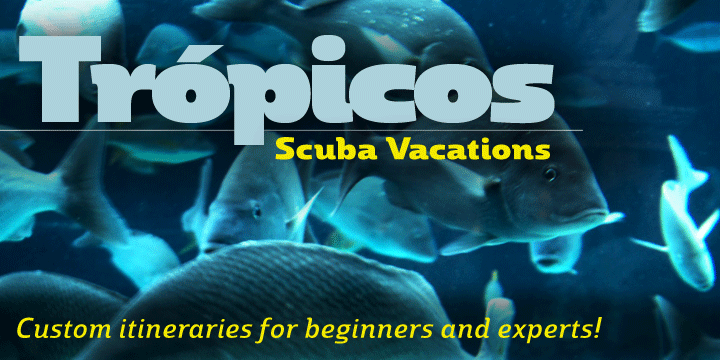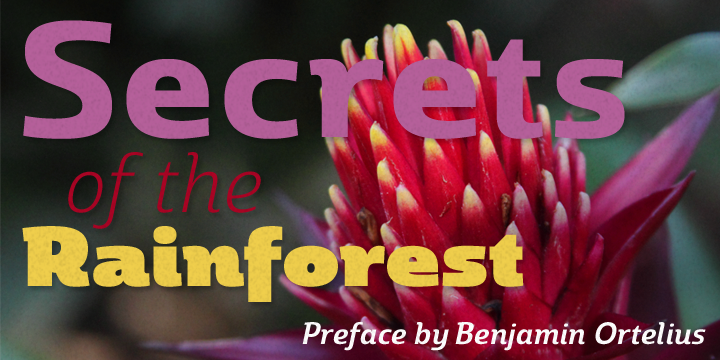 About Marintas Font Family
---
Marintas is a sleek upright italic that offers you a modern look and feel. This elegant sans serif comes across as lively, yet comfortable. Some semi slab characteristics of the font give it a face-forward momentum. These semi slabs, even with their geometric construction, are fluid shapes with a soft hint of brushstroke. The soft curves of Marintas paired with its playful but geometric semi slabs or ending strokes give the face its spirited--though friendly--eye-catching appearance. The Marintas family is comprised of 8 variants, ranging from Thin to Ultra. Its incredible versatility ranges from the delicate hairline to the extreme ultra weight. The heavier weights show some similarity to Antique Olive, and the face has an exuberant South American or Latin feel. This type of family is well-suited for advertising, retail, food and beverage products as well as for use in magazines, logotypes, and books. The fonts lend themselves to display settings, but are still very usable for longer copy. Because of its large x-height, the typeface is legible at very small sizes and as a webfont. Marintas has support for extended Latin character set. A wide range of Western languages are also supported, including Central, Eastern and Western European languages. In all, Marintas supports over 40 languages that use the extended Latin script, making Marintas a great choice for multi-lingual publications and packaging. All insigne fonts are fully loaded with OpenType features. Marintas is also equipped for complex professional typography and includes ligatures, alternate characters and fractions. The face includes a number of numeral sets, including old-style and lining figures with superiors and inferiors. OpenType-savvy applications such as Quark or the Adobe Creative Suite can take full advantage of the automatically replacing ligatures and alternates. This family also includes the glyphs to support a wide range of languages. Check out the informative .pdf brochure to see these features in action.
Marintas™ is a trademark of insigne.
About insigne
"Type is very much like music," says Jeremy Dooley. "It is linear, and the notes or phrases have to fit the theme or song." Jeremy, owner of the one-man foundry, insigne, is a self-taught type designer and a true self-made success story. His label is home to over a hundred font families, many of which have seen great success. Aviano has made our Best of the Year list not just once, but twice and has been featured in Hollywood blockbusters. You may have noticed various iterations of Aviano in Wall Street, Harry Potter, and Thor, and it was used for the branding of Robin Hood. Jeremy considers type to be the foundation of advanced visual communication. One form of communication that the Chattanooga-based designer is drawn to is branding. In 2011, Jeremy, took on the enormous project of coming up with a typeface that would communicate the tone and feeling of his hometown; a font that would effectively brand the city. In 2013, the result, Chatype, was named the official typeface of Chattanooga TN. "Every city needs a brand," he says, "as every city needs to highlight its own distinctive offerings." Like many designers, his creations are often the result of his interests. "I especially like seeing my typefaces in movies, on luxury packaging, and for technology companies," he says. "These are interests of mine, and I often design fonts with those specific applications in mind. It's very interesting to me that I frequently see fonts used in exactly the way I originally envisioned." Since he began selling his first font on MyFonts in 2004, the man who will tell anyone who asks, "I'm not really from anywhere," has continuously drawn inspiration from his many experiences gained from living all over the globe. Want more of Jeremy? The designer sat down with us for an in-depth interview in this issue of Creative Characters.
Choosing a selection results in a full page refresh.