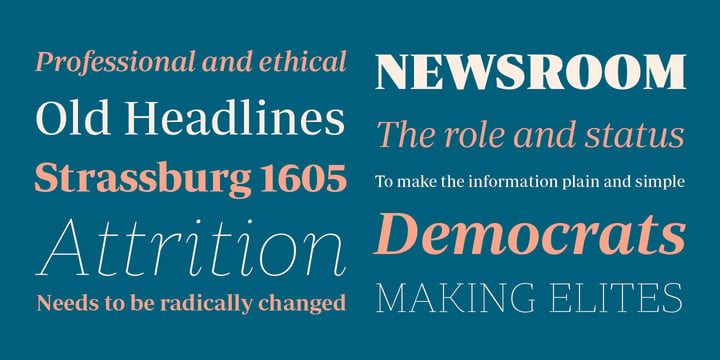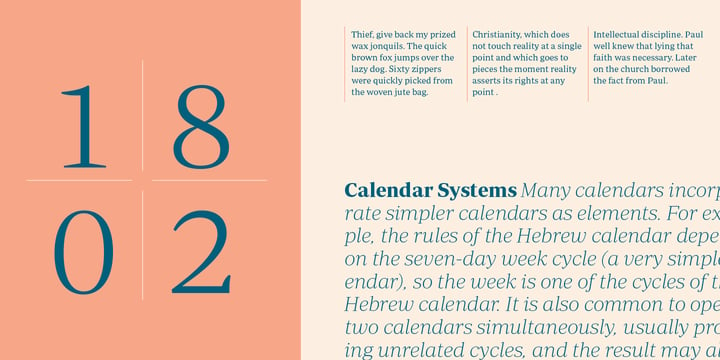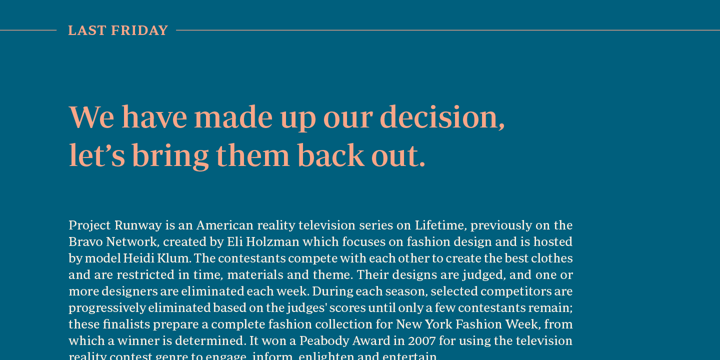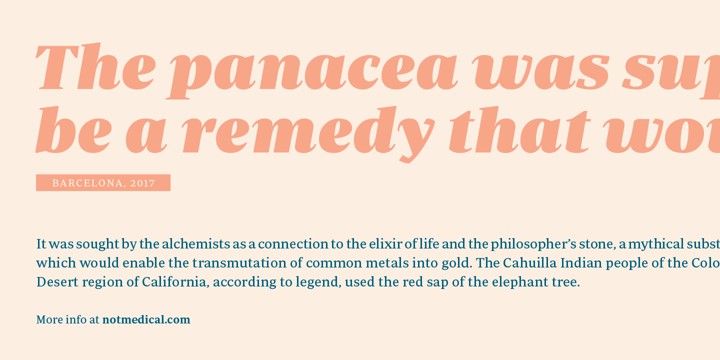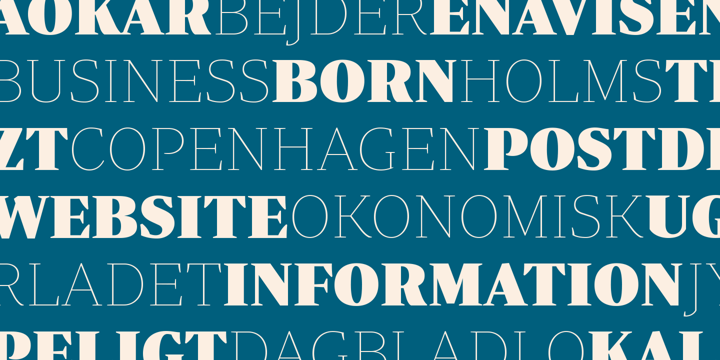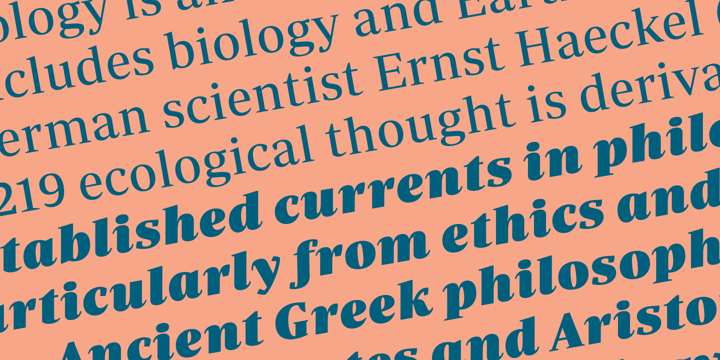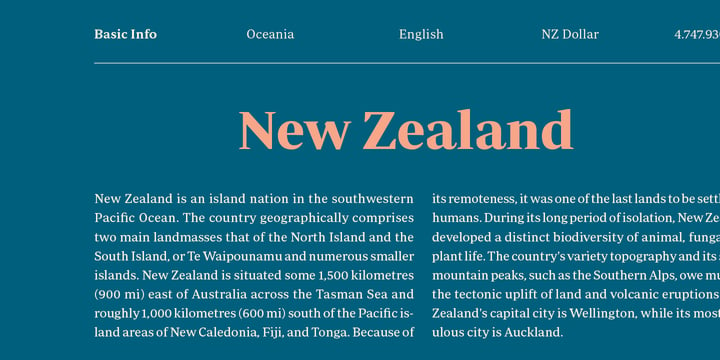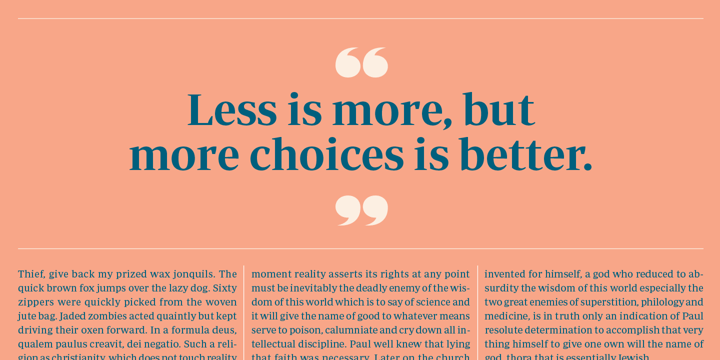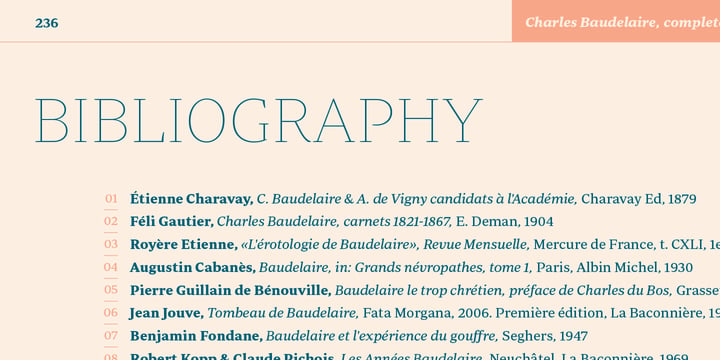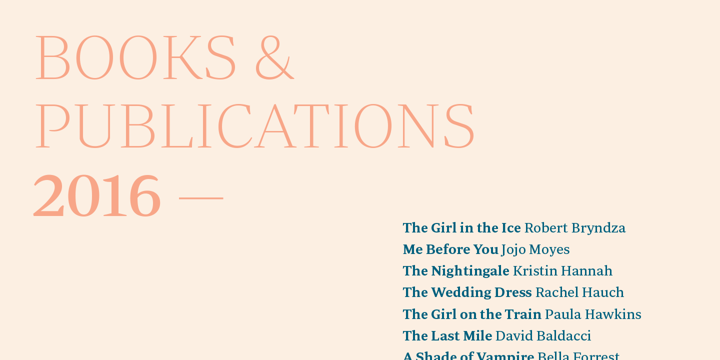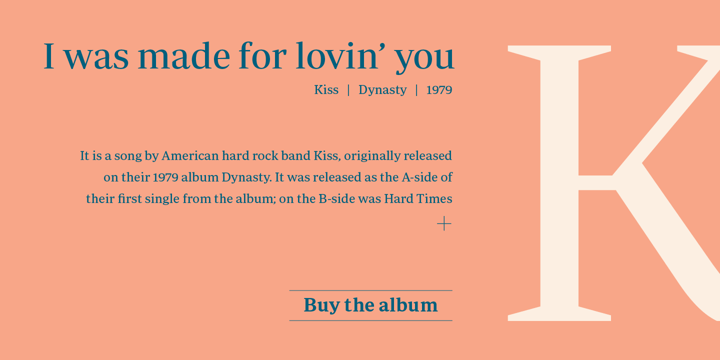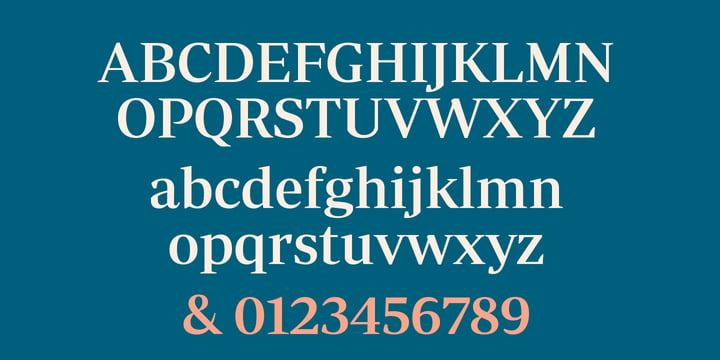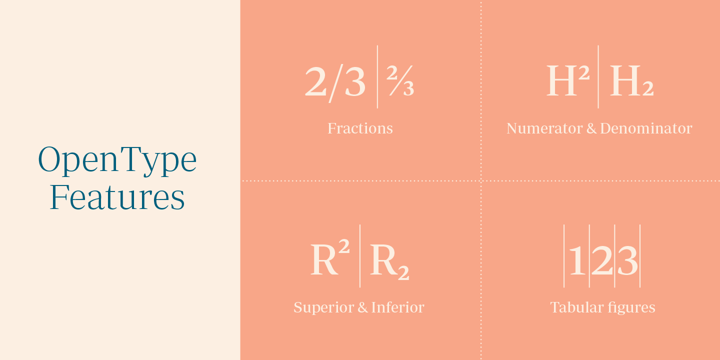 About Periódico Font Family
---
Periódico (newspaper in Spanish), was originally commissioned by the Spanish daily newspaper ABC. Inspired by old Spanish typographic engravings, mostly from the second half of the 18th Century, we picked out the most relevant details of Spanish typography as the source of that inspiration, and instead of making a revival or an interpretation of these models, we started from scratch to create a truly original font family. The goal was to achieve a very distinctive family, functional and versatile at the same time, and reminiscent of old Spanish typography. Although we have borrowed many details from the old Spanish typography, like the nail, which is present in the letters U, G, or J, which we worked and evolved in order to be applied on other letters, we have also left behind several others. One example is the tilde of the ñ engraved by Gerónimo Gil, a very distinctive element of Spanish typography that was intentionally omitted for being too atypical to be used in a contemporary font.  The letters a and g are probably the most distinctive of the Periódico family. The shape of the bowl in the letter a, with the top arch in diagonal position, is very characteristic of old Spanish types. In Periódico, we emphasized this detail by applying it to many other letters (such as g, j, and t) up to a point that it became the leitmotiv of this family. The formal finish of serifs and terminals is something that gives great personality to any typeface, so we came up with plenty of alternatives in order to find the exact shape we wanted: sober, elegant, and contemporary. Even though the serifs are geometric, the upper terminals have a curve with a dynamic very similar to the arch in the a or the notch in the j. The terminals in the capitals follow the same style, but, in this case, the inspiration comes from Pradell's Missal, which on the other hand has been influenced by the types engraved by Johann Michael Fleischman in the Netherlands. Eighteenth-Century types were mostly used for printing books. Therefore, they had very generous proportions (large ascendents and descendants) and high contrast, but today, these characteristics do not work well in newspapers because of the worldwide demand for more space-saving fonts. The adaptation of the type's proportions to be used for a newspaper was one of the most interesting parts of the project, specially the time taken to find the perfect balance between the x height\ and legibility. Periódico is presented in 30 different styles, for a total of 30 fonts—10 for text (from Light to Bold) and 20 for display sizes (from Thin to Ultra Black); this family results in an extensive system capable of solving all the needs of a large publication.
Periódico
About Emtype Foundry
Self-taught type designer Eduardo Manso is originally from Argentina but runs his one-man foundry, Emtype, in Barcelona, Spain. "My interest in type design grew gradually," he said in his 2013 Creative Characters interview. "I think it is unavoidable, when you love fonts and use them in excess, that you eventually cross the line and become a type designer." Each of Eduardo's typefaces take a considerable amount of time to mature, and it shows: they are all thoughtful, original and well-wrought. "When you accept that designing a font is a long term activity," he said, "it all becomes clear. It's normal to spend several days drawing a 'g' or an 's,' and it is also normal that three months later you no longer like it. So, we need time to design, time to leave it in a drawer, time to go back to it and finally time to redraw it over and over." Several of his designs have been published through ITC, Bitstream, [T-26 ] and Linotype. Rather than responding to passing trends, Emtype publishes fonts that are aimed at enjoying a long shelf-life. One of his most popular typefaces, Geogrotesque, has been on the best sellers list since its 2008 debut. "Geogrotesque was born to answer my own question. I'm really proud of it because it's simple but has a bit of personality, just enough to be original, but not so much as to be unusable." An organizer of a major annual get-together for type designers, ATypI, Eduardo is committed to nourishing international typographic culture. "I think that in a globalized world it has become ever more difficult to speak of national identity in matters of design and typography," he said. "The most important thing that a type designer has is their reputation, so it is better to wait and publish when you are absolutely sure about your typeface. It is the philosophy that I follow now and I believe."
Choosing a selection results in a full page refresh.