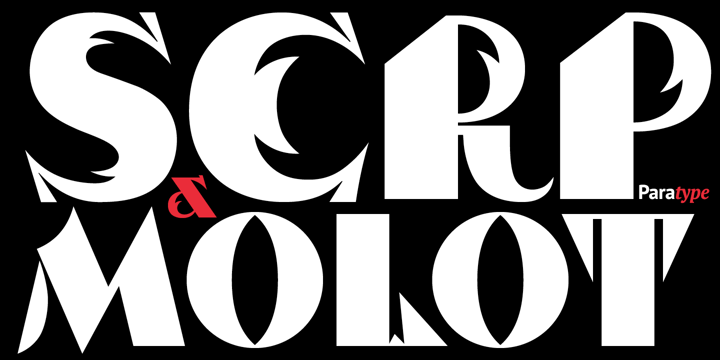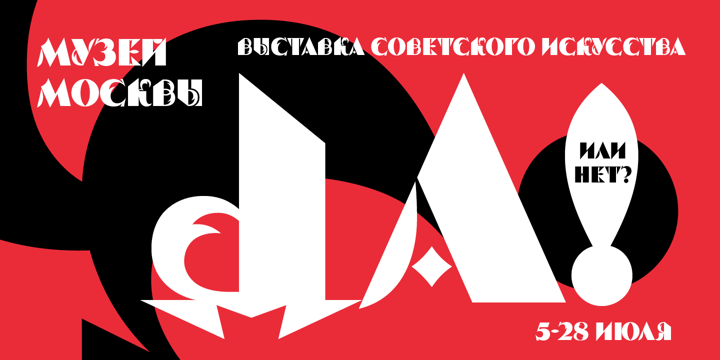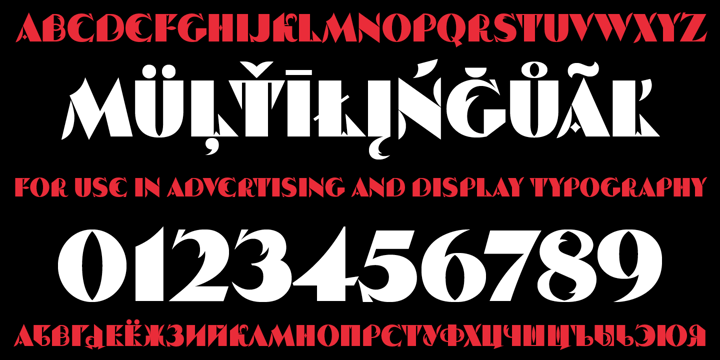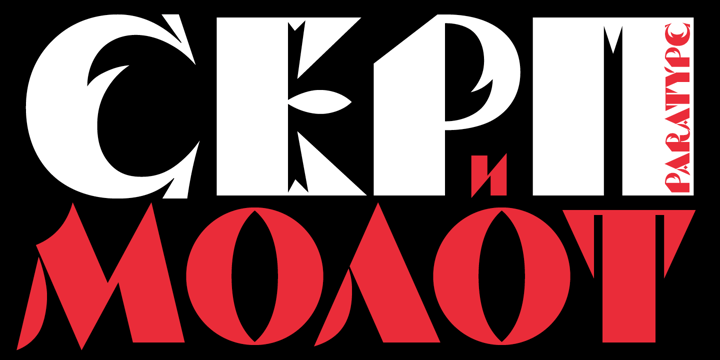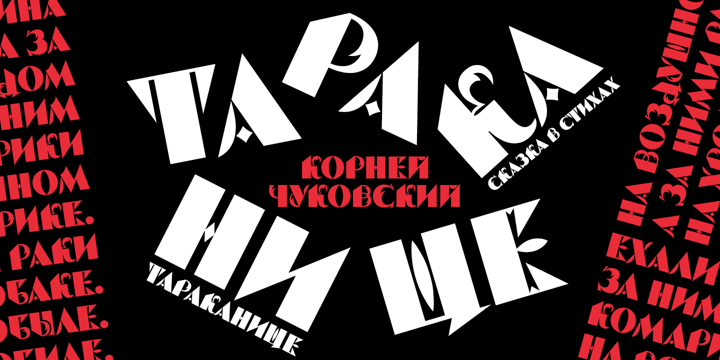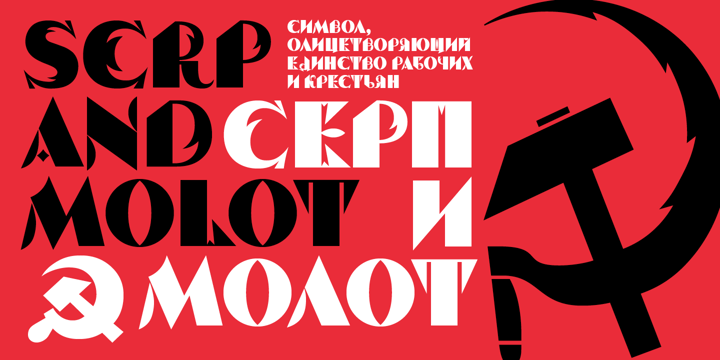 About Serp and Molot Font Family
---
Designed for ParaType in 2003 by Tagir Safayev. The typeface was inspired by some of the Cyrillic letterforms of Sergey Chekhonin (1878-1936). Chekhonin belonged to the World of Art group, which is so closely associated with the flowering of Russian book and theater design at the beginning of the 20th century. For use in advertising and display typography. Serp & Molot has been adjugded Award of Excellence in Type Design of 'bukva:raz!' ATypI International Type Design Competition, 2001.
Serp and Molot
About ParaType
Paratype has been designing, developing and distributing digital fonts since the 1980's. Our ever-growing library of hundreds of typefaces includes some of the most widely used fonts, such as PT Sans/Serif Pro, Futura PT, DIN 2014, Circe, Vast, and Fact. Paratype fonts have extensive language support covering Latin, Cyrillic and Greek scripts. We also create custom fonts and provide font mastering and software services.
Choosing a selection results in a full page refresh.