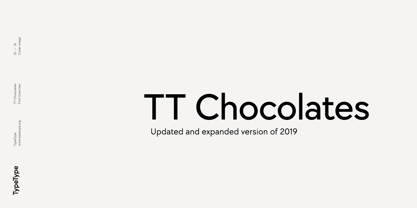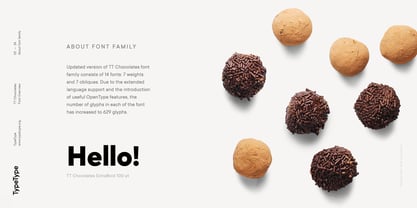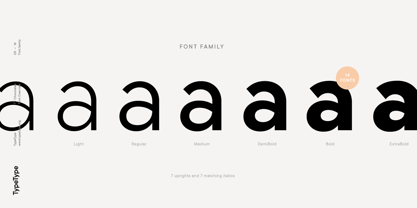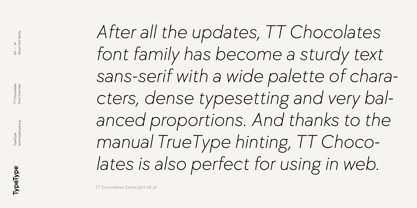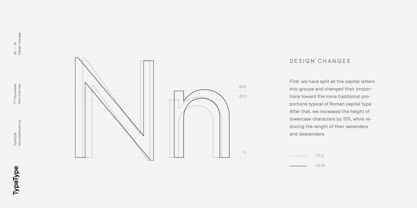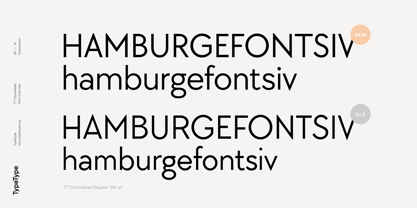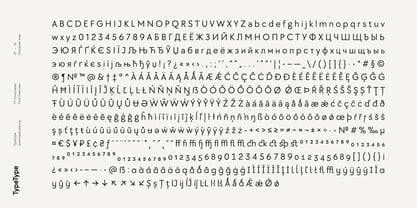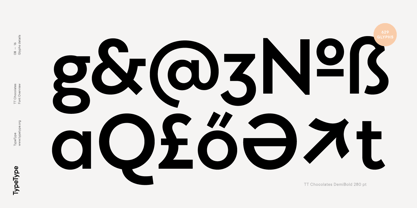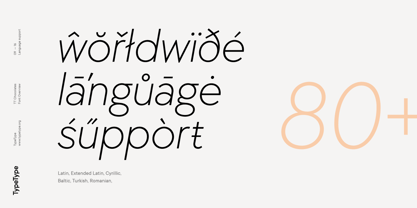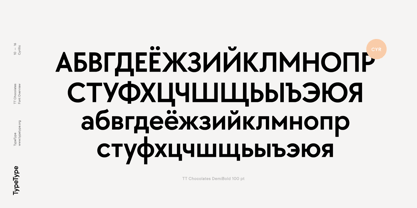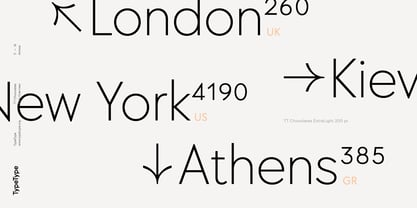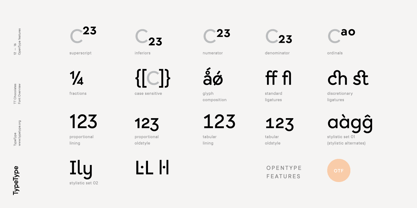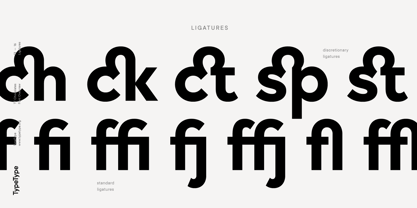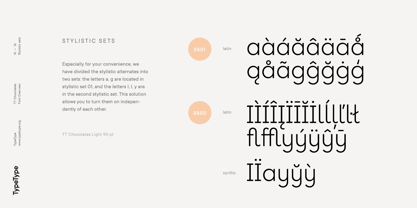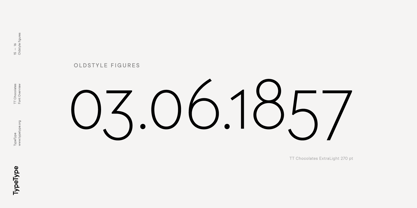 About TT Chocolates Font Family
---
TT Chocolates useful links:
Specimen | Graphic presentation | Customization options
We are glad to present you the completely updated TT Chocolates font family. Initially, we just wanted to freshen up and modernize a popular typeface, but in the process of work, it became clear that we could not just do with simple edits—and this was how a completely revised TT Chocolates 2.0 font family appeared. First, we have split all the capital letters into groups and changed their proportions toward the more traditional proportions typical of the Roman capital type. After that, we increased the height of lowercase characters by 15%, while reducing the length of their ascenders and descenders. We've also worked on the design of the letters: slightly increased the opening of the aperture, reduced the bleeds in roundings and changed the proportions of round characters. We corrected each contour in every character, and some letters in the font were simply drawn anew. After that, we revised the weight distribution, expanded the palette of faces, and created the optimal interpolation between weights. Now the TT Chocolates font family consists of 14 fonts: 7 weights and 7 obliques. Due to the extended language support and the introduction of useful OpenType features, the number of glyphs in each of the font has increased to 629 glyphs. The full list of OpenType features: frac, ordn, ccmp, locl, sups, numr, dnom, sinf, onum, lnum, tnum, pnum, liga, dlig, case, salt, ss01, ss02, calt Especially for your convenience, we have divided the stylistic alternates into two sets: the letters a, g are located in stylistic set 01, and the letters I, l, y are in the second stylistic set. This solution allows you to turn them on independently of each other. We also did not forget about the standard and discretional ligatures, old-style figures, and other useful features. After all the updates, TT Chocolates has become a sturdy text sans-serif with a wide palette of characters, dense typesetting, and very balanced proportions. And thanks to the manual TrueType hinting, TT Chocolates is also perfect for using on the web.
TT Chocolates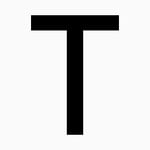 About
TypeType
TypeType is a full-service type foundry founded in 2013. It designs aesthetic, modern, high-quality fonts, along with commercial typefaces for global brands. Any font from the collection is free for trial and can be customized to fit the project. The foundry has more than 75 fonts in its portfolio, including the bestsellers such as TT Norms® Pro, TT Commons™️ Pro, TT Interphases Pro, and more. Full-time TypeType font production team: Ivan Gladkikh, Yulia Gonina, Marina Khodak, Antonina Zhulkova, Toma Streltsova, Yuri Nakonechny, Anastasia Pogorelova, Alina Gabidulova, Sia Vrublevskaya, Lada Sobchenko, Antonina Samokhina, Victor Rubenko.The Premium foundry page can be viewed https://www.myfonts.com/a/font/premium-font-collections/typetype
Read more
Read less
Choosing a selection results in a full page refresh.