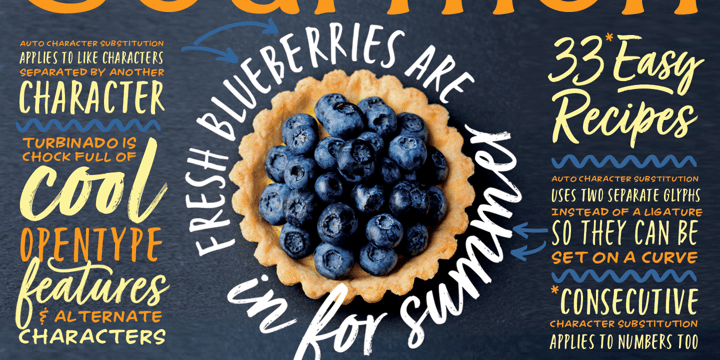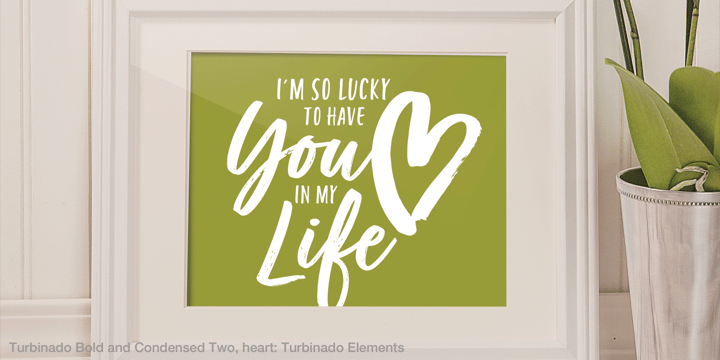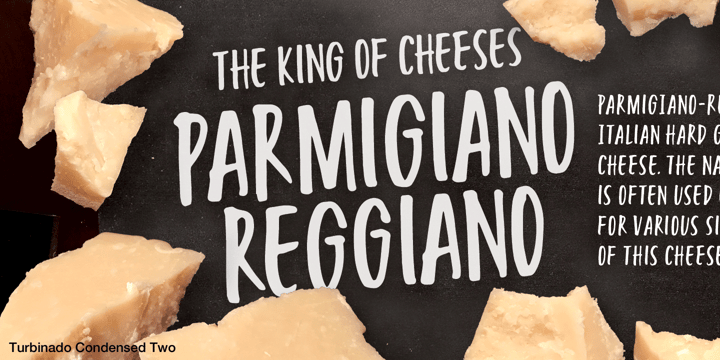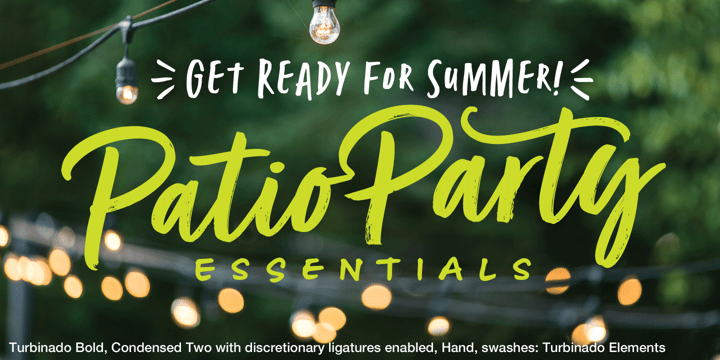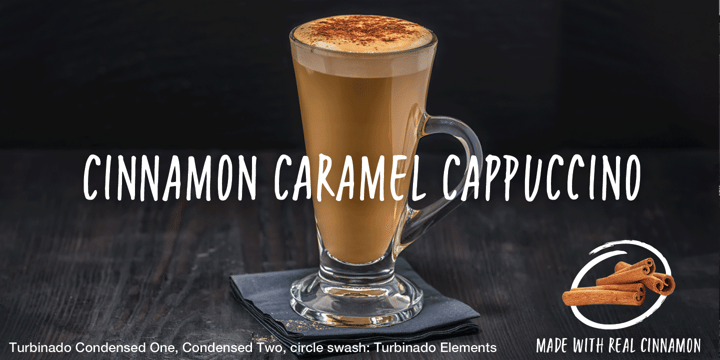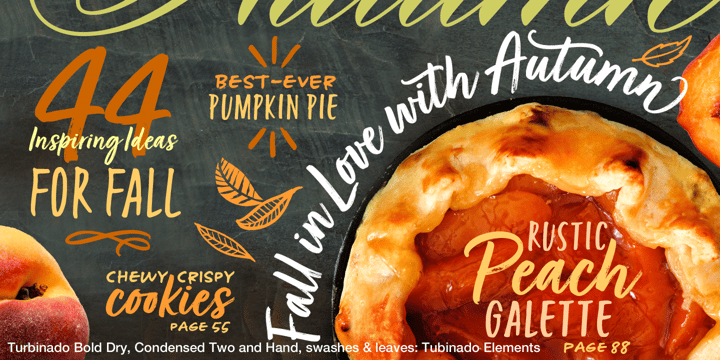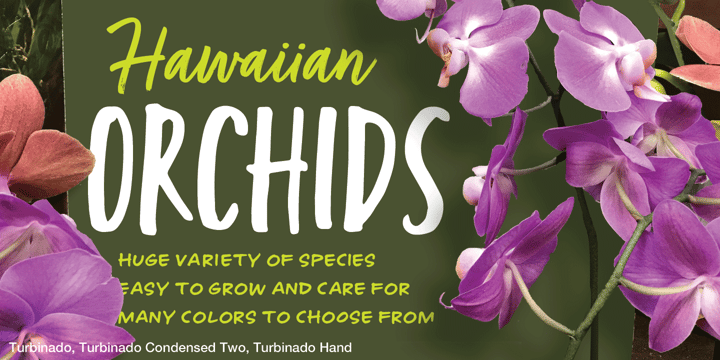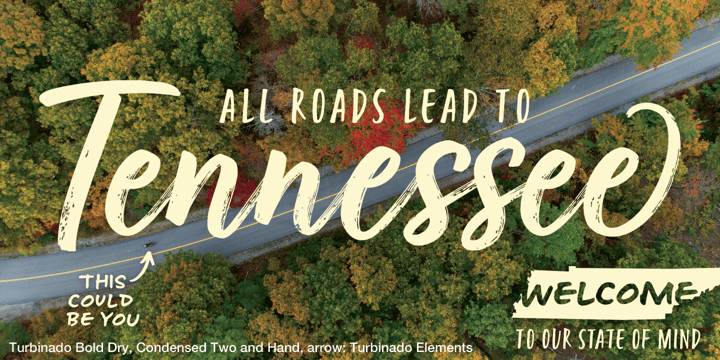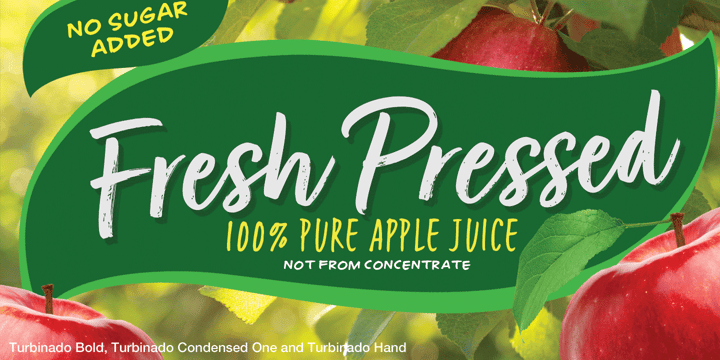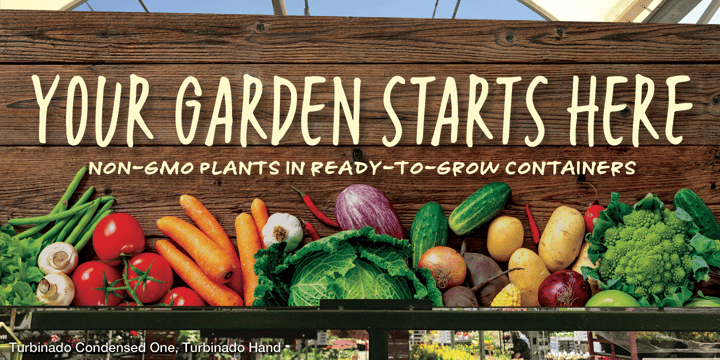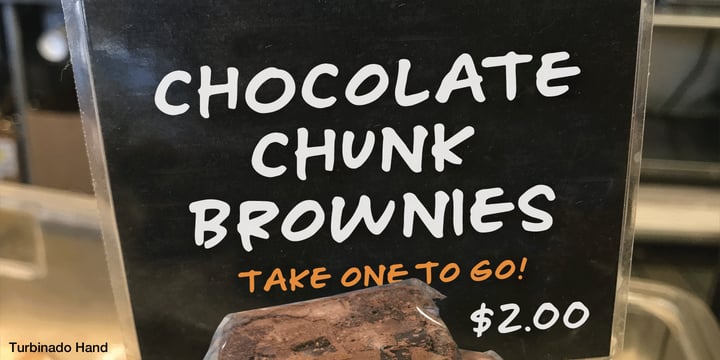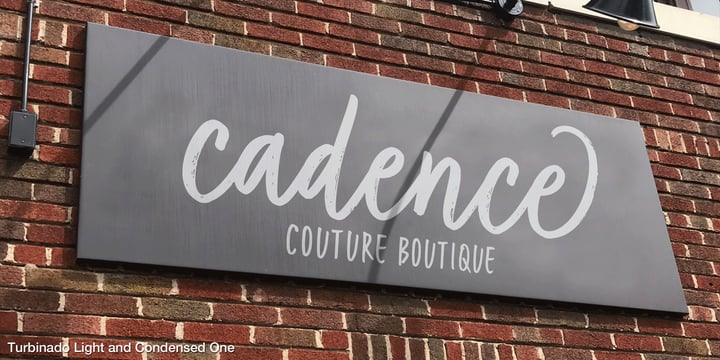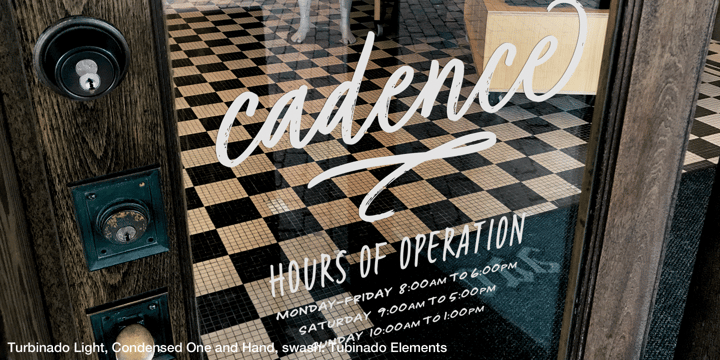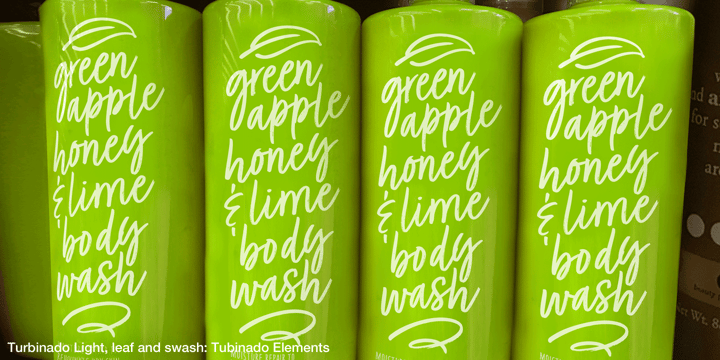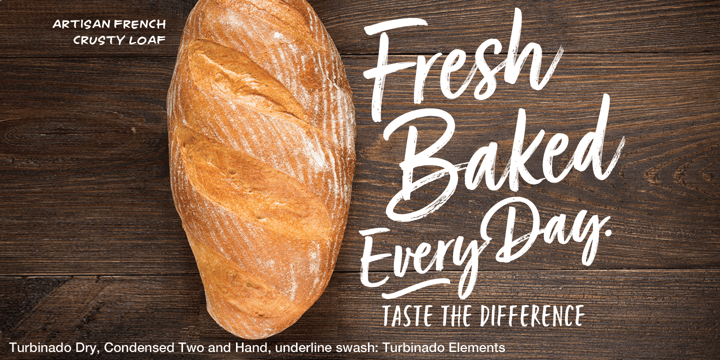 About Turbinado Font Family
---
The ten font Turbinado™ Set was designed to be clear and easy to read with a friendly personality, ideal for advertising and packaging in both text and display settings. Included are three weights of brushed casual script, each with a dry version, two condensed all caps faces, another hand printed caps face and an Elements package with 100 brushed elements that include swashes, botanicals, shells, arrows, repeatable patterns and a few other doodads that play well with the fonts. Like our most recent release Fave, all of the fonts use the OpenType standard ligature feature to automatically differentiate consecutive lowercase letters and numbers, using separate glyphs rather than a single ligature so they can be set on a curve or colored separately, etc. They also automatically differentiate like characters that are separated by another letter when standard ligatures is enabled. The script fonts have alternate characters like swash glyphs for ends of words and a few ligatures too; single crossbar to unite the At and Att letter combinations etc. The two condensed faces also have a third set of less uniform glyphs that can be used to create a more quirky, fun and bouncy effect (see the 'she sells seashells' graphic above) when the discretionary ligature feature is on. The script fonts have 10+ lowercase t (and double t) crossbar alternates that can be selected from the OpenType glyph table manually, or you can enable the contextual alternates feature to automatically insert a bigger crossbar as the surrounding letters allow throughout a text box or document. Hello? Are you still there? :) And for those intrepid typographers who would rather fashion their own lowercase t to custom fit a specific design, all of the lowercase t ascenders and crossbars are also available separately in the glyph table, and can be combined manually.
Turbinado
About Aerotype
Aerotype was founded in 1995 to house a small collection of fonts created by Stephen Miggas. Today Aerotype is home to a still small, but diverse library of unique display type. We are largely known for hand lettered scripts like Zooja and Keepsake, and wood type digitalizations like Thunderhouse and Applewood, complete with original patina. All of our fonts are crafted with designers and art directors in mind and we like to think our love for type comes through in our work. Our aim is to develop display fonts that provide a voice to tell your story that is unique and helps communicate your vision, even before any words are read. To find out about new font releases and special deals follow us on Facebook @aerotype, Twitter @aerotype and Instagram @aerotypefonts
Choosing a selection results in a full page refresh.