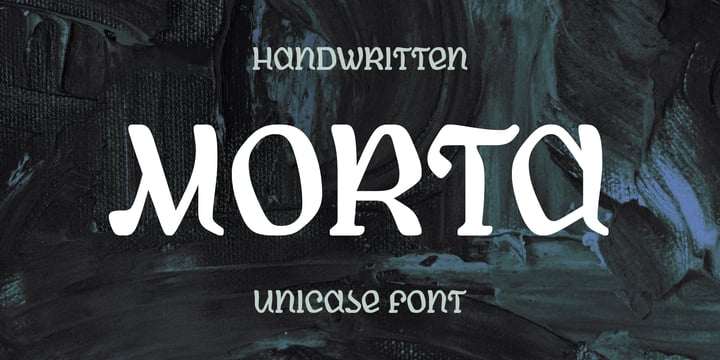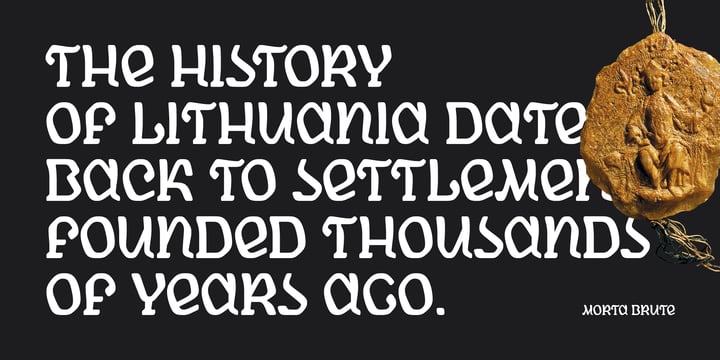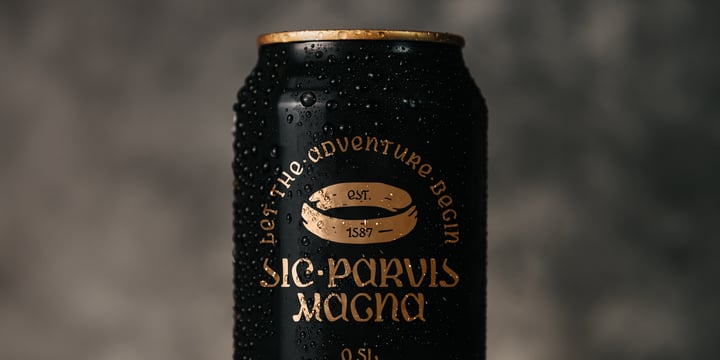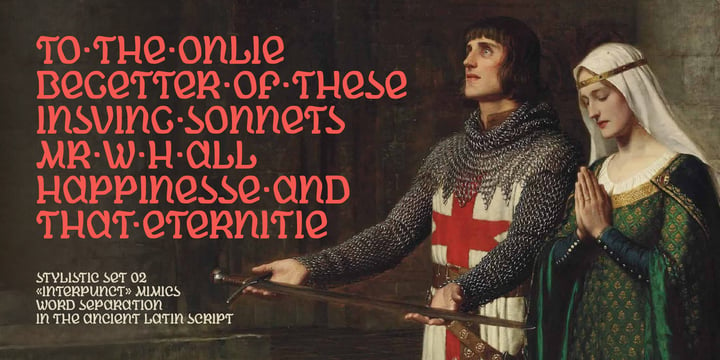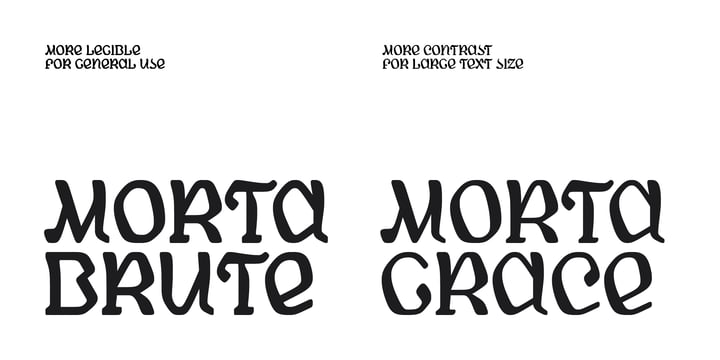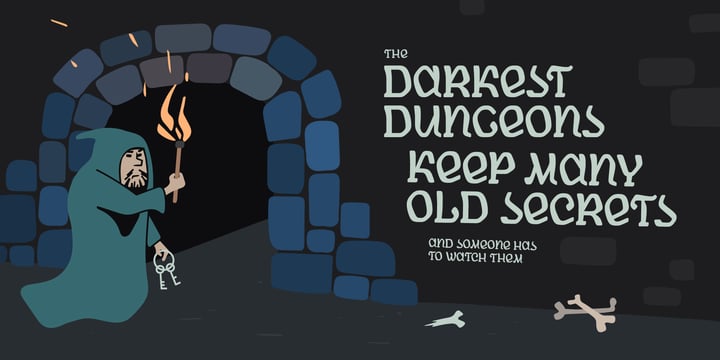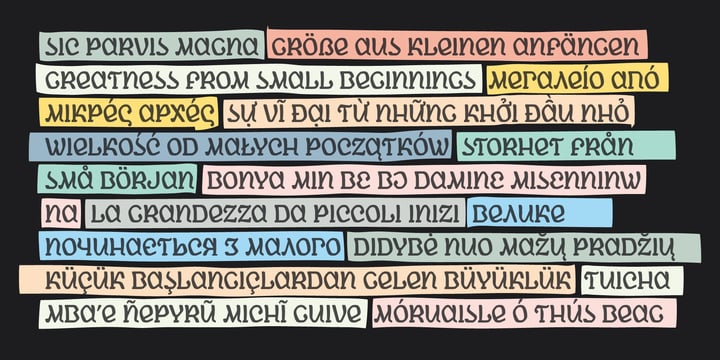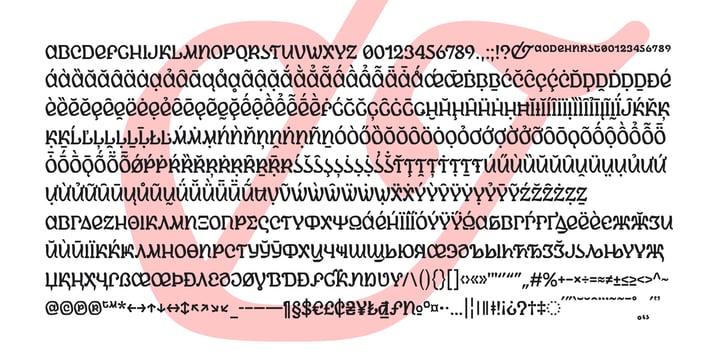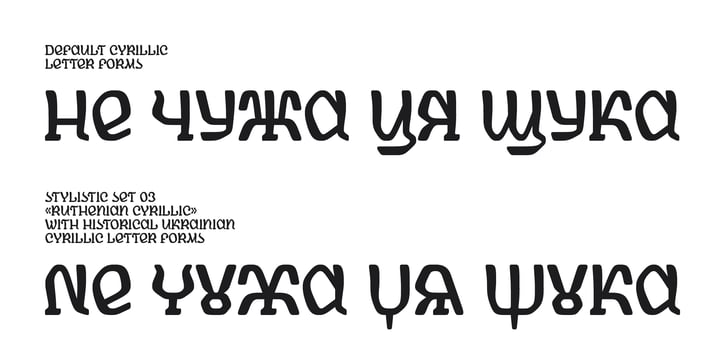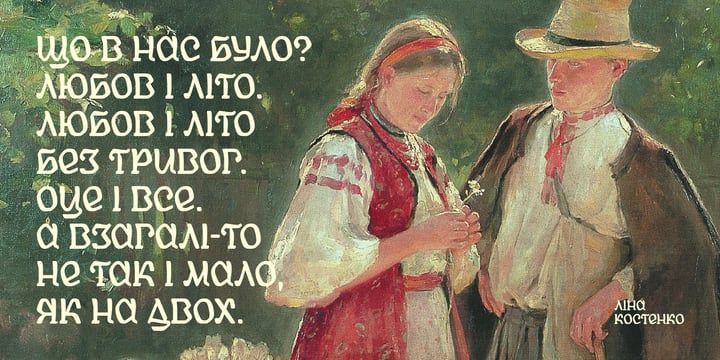 About Morta Font Family
---
Morta is a handwritten unicase typeface with a slight calligraphic influence. Its design, like a centuries-old cold dark stones, has carved edges and polished corners, and represented by two styles: more legible "Brute" for general use, and more contrast "Grace" for large text size.
Scripts: Latin, Greek, Cyrillic.
Languages: 480+. The list of supported languages: https://michaelrafailyk.com/morta
Glyphs: 1156.
Hinting: Manual PostScript.
Unicase: The design combines the shapes of uppercase and some lowercase letters.
Stylistic Alternates: TtЗзЖжНнУуФфЦцЧчЩщЯя
Stylistic Set 01 "Arrows": Left <- Right -> Up <| Down |> Left Right <-> Up Down <|> North West <\ North East /> South East \> South West
Stylistic Set 02 "Interpunct": All space characters are replaced with its alternate version that contains vertically centered dot that mimics word separation in the ancient Latin script.
Ordinals: adehnorst.
Stylistic Set 03 "Ruthenian Cyrillic": The letters ЖжНнУуФфЦцЧчЩщЯя are replaced with its historical Ukrainian Cyrillic forms. With respect to the project "Graphics of the Ukrainian language".
Superscript, Subscript, Numerator, Denominator: 0123456789.
Fractions: ¼½¾⅐⅑⅒⅓⅔⅕⅖⅗⅘⅙⅚⅛⅜⅝⅞⅟ (precomposed). Any other fractions (even those typed through a slash) will also be displayed correctly, with the automatic replacement to Numerator + fraction + Denominator.
Slashed Zero: All 0 figures.
Localized Forms: 20 character substitutions for Azeri, Catalan, Dutch, German, Kazakh, Moldavian, Polish, Romanian, Tatar, Turkish.
Glyph Composition/Decomposition (Diacritics): Full Latin and based Vietnamese set of diacritics (571 characters). Precomposed.
The promo images used "The Dedication" painting by Edmund Blair Leighton, "The Idyll" painting by Mykola Pymonenko, photos of Steve Johnson from Pexels and Matt Brett from Unsplash, "What did we have?" poetry by Lina Kostenko, the Sonnets' dedication by William Shakespeare, and illustrations by Michael Rafailyk.
Morta
About Michael Rafailyk
Michael Rafailyk is a Type Designer from Ukraine. Bachelor of Graphic Design. Illustrator. Guitar and Piano Composer. JavaScript developer. michaelrafailyk.com ______________________________________________________________________________________________________________________________________________________________________________________________
Choosing a selection results in a full page refresh.