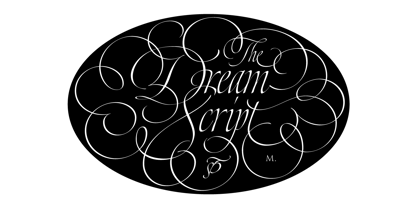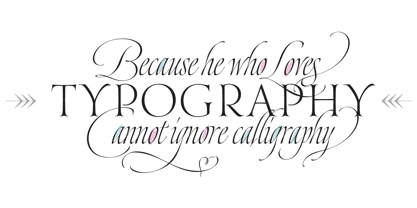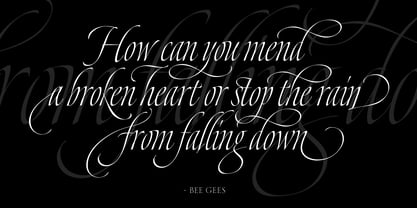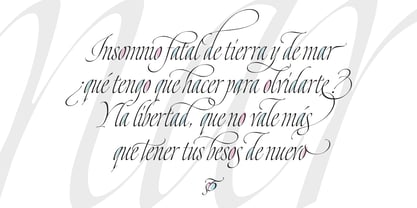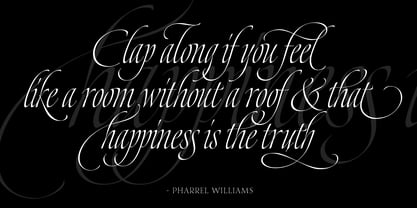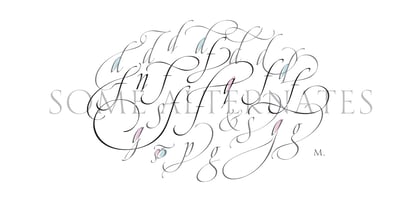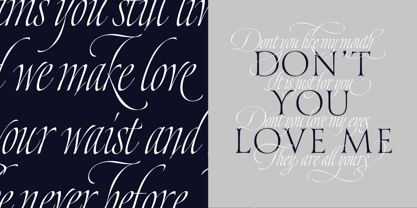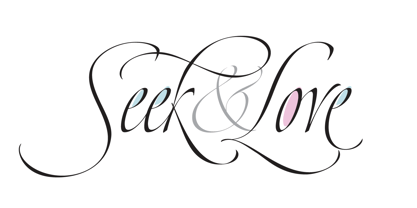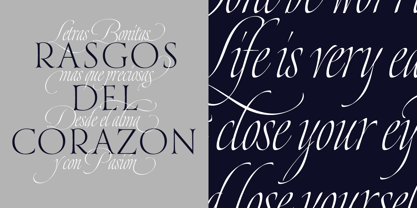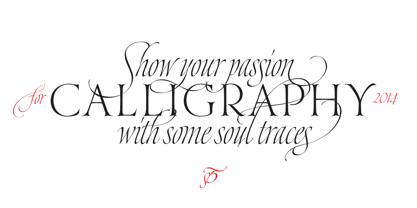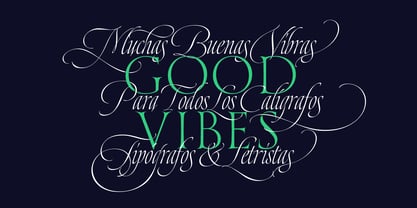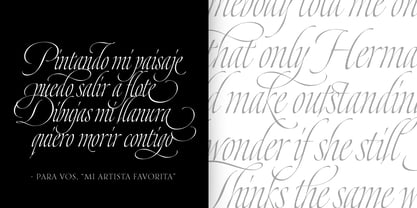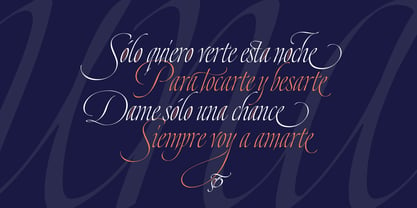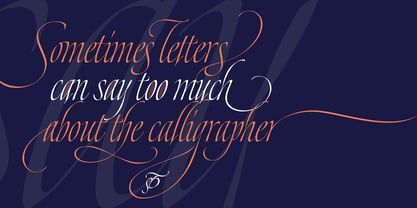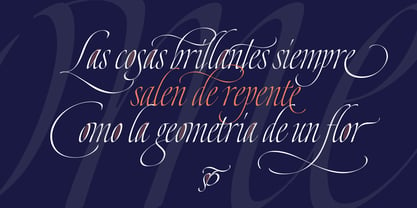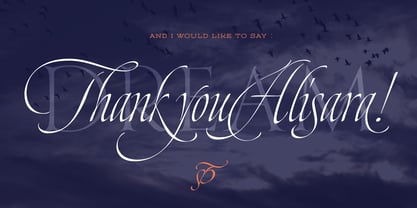 Get access to over 40,000 fonts from more than 25 type foundries with a Monotype Fonts subscription.
Learn more
Learn more
About Dream Script Font Family
---
One of my dreams as a type-designer was making a good looking chancery cursive. Full of life, like some of the best calligraphers around the world do on their artworks. With Julian Waters, John Stevens and Denis Brown (just to name a few of them) (1) chancery, or italic script, was transformed into a new, exciting and very fresh style of calligraphy mainly at the end of 20th Century. Dream Script may be that dream named above made true. I have been practicing chancery in the way I learnt from those calligraphers for many years now. Making a font out of my ink-sketches was a tough work, since they were closer of -being art- than of -being type-. However, this font rescues many aspects of handmade calligraphy: You have to look at it really close to notice it is actually a font, and that was one of my goals. The secret of a good looking chancery is on its subtle details: pen angle is constantly changing, even on the strokes which seem straight. Capitals and swashes have to be done a little faster than lowercase letters. The rhythm has to be even, in spite of its playful look. The fact that makes Dream look alive is that it has many alternates per glyph. This makes each word look unique like it happens in calligraphy: you will find alternates for the beginning/ending of a word/phrase, some for the middle of it, some interchangeable. Also, to accompany the script, you will find Dream Caps, which was inspired in the eternally beautiful trajan capitals. Place them like I did on the posters and you will have great results for sure. The font works great in small, middle and big sizes and can be a great selection for magazines, wedding invitations, perfumes, and posters. Close your eyes, and Dream with me... TECHNICAL Dream Script Pro is the most complete style, it contains all the alternates and ligatures (OT programmed, better if you use Adobe applications) If you plan to use the font for text, be sure to activate the less decorative capitals, which are placed in the "salt" group of alternates. Dream Script Standard has less glyphs than the Pro one, it contains just some ligatures for a better legibility. (OT programmed, better if you use Adobe applications) NOTES (1) Not only are they great artists, but also good people, who are always willing to share with their students all what they know. I would also like to thank Ricardo Rousselot, whose work inspired me this time to make "The Dream Script" exlibris; and to Alisara Tareekes, a very talented friend which international calligraphy conferences gave me: She kindly helped me with some tips to make this font better.
Dream Script
About Lián Types
"As my favorite Argentinian rock singer, Gustavo Cerati, says: Buenos Aires is "La ciudad de la furia" — the city of fury," Maximiliano Sproviero said of his home, one of the main centers of type and lettering in Latin America, in his Creative Characters interview. "This city has so much to offer, whether at daytime or during the night. It's always on the move and, if you are susceptible enough, it can fill your mind with ideas." Maximiliano first discovered his love for typography while studying graphic design at Universidad de Buenos Aires, Argentina. As an innocent font hobby turned to addiction, his type design career matured at an incredibly rapid rate, due much to his fascination with calligraphy. He founded Lián Types in 2008 and it took him only two years thereafter to develop his own approach to the art, mixing his interest in calligraphy with a growing skillfulness in digitizing the most challenging of curves. "The truth is that I'm also doing my best to be a good calligrapher, and I don't like making fonts which I can't do myself by hand. My letters are me!" Inspired by many styles of calligraphy, Lián Types is now among the most successful foundries specializing in script fonts and ornamented display type. "Designing script faces is not a game," he said. "They're not 'the easy ones.' They're not for beginners, as some may think. A well-made script is like a marvel you just can't stop staring at." Maximiliano has won prestigious awards and his fonts have been adopted by some of the best designed publications around. His bestselling typefaces include Selfie, Brand and Heroe. "Like history tells us: the written word can be as precious as any other art work."
Choosing a selection results in a full page refresh.