Greycliff CF Font Field Guide
Best Practices
Greycliff CF is versatile and designed to hold up to almost any use-case. It has been used in user interfaces, on-screen text, signage, and logotypes. Bolder weights, at large sizes and with a hint of tighter tracking, create a stunning effect. Lighter weights play well in print, with Greycliff CF's moderately high x-height and open shapes that read well.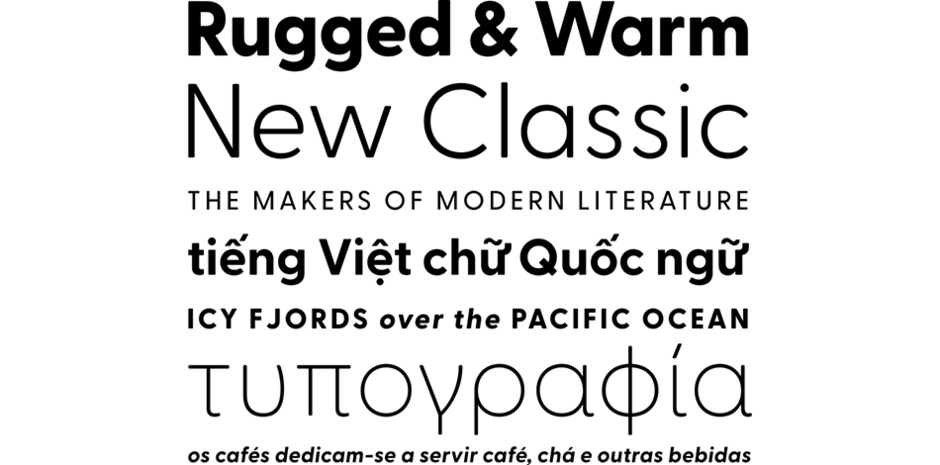 Family
Nine weights of roman designs, each with a complementary oblique, for a total of 18 typefaces.
Font Facts
Greycliff CF covers many Latin-script languages, but also Cyrillic and Greek scripts. Separate editions include Arabic, Hebrew, Gurmukhi, Thai, Japanese, and more.
Greycliff was originally released in 2015, with regular updates expanding language support and offering refinements. The current edition was released in 2021, adding Vietnamese.
Roots
Greycliff CF is an original design by Connary Fagen, born during experimentation with original lettering for a client logotype. It was set aside and revisited later as a complete typeface with nine weights. Greycliff's lightly rounded edges and corners were then implemented to soften the effect of its simple geometric construction.

Legibility
Geometric yet relaxed, Greycliff's low contrast design, with a somewhat tall x-height, holds up well at small and medium sizes. In bolder weights, usage for headlines is also recommended.
How to spot Greycliff CF

Alternate Choices




Perfect Pairing



More Font Field Guides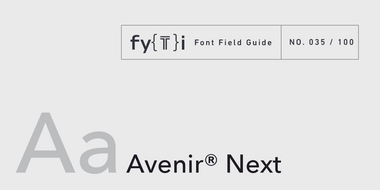 Avenir® Next Font Field Guide
The design of Avenir Next is clean, straightforward and performs with confidence in long blocks of text copy and headlines. It also pairs well with well with so many contemporary serif text typefaces. Learn more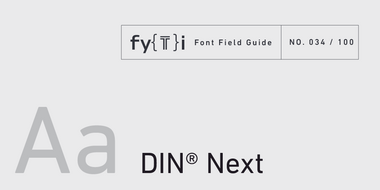 DIN® Next Font Field Guide
DIN Next makes a statement. It does not fade into the background. It's character shapes are distinctive and can be distracting in long blocks of text copy. Learn more