Novaletra Serif CF Font Field Guide
Best Practices
Novaletra Serif CF is built to excel at small to medium sizes, in print and digital environments. Perfect for text, captions, books, and documents, Novaletra's elegant construction helps text flow and is easy to read, even at very small sizes. Its medium weights are ideal for long blocks of text, with lighter and bolder weights available to ensure maximum versatility. True italics, slightly condensed and calligraphic, read as distinct yet related to the upright roman set.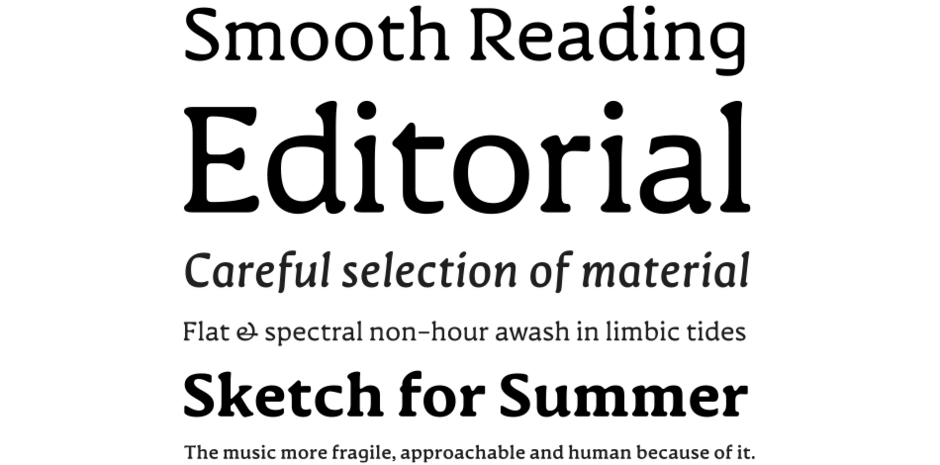 Family
Seven weights of roman designs, each with a complementary italic, for a total of 14 typefaces.
Font Facts
Novaletra Serif CF went through many revisions before release, with a great deal of testing at small sizes and on poor-quality printers to ensure a reliable reading experience on any medium.
As its name suggests, Novaletra was created with the intent of creating a new approach to body copy serif design. While it does not fit into one classical definition of a serif typeface, it combines elements of old style, transitional, and humanist forms.
Roots
Novaletra Serif CF is an original design by Connary Fagen, designed in 2021-2022 as a new style of highly legible serif designed for text and body copy. Elements of old-style and transitional designs are combined to create exceptionally legible characters. Subtle calligraphic touches and soft corners are implemented to lend Novaletra Serif CF sophistication and visual interest, while the simple construction and medium x-height maximize legibility at small sizes.

Legibility
Novaletra Serif CF has been designed expressly for text use, and reads well at small to medium sizes. Though full of character and warmth, Novaletra never sacrifices legibility. Its low contrast design ensures easy reading.
How to spot Novaletra Serif CF

Alternate Choices




Perfect Pairing




More Font Field Guides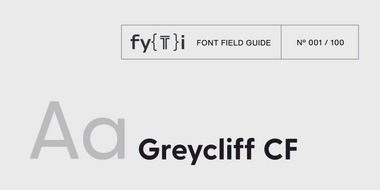 Greycliff CF Font Field Guide
Greycliff CF is versatile and designed to hold up to almost any use-case. It has been used in user interfaces, on-screen text, signage, and logotypes. Learn more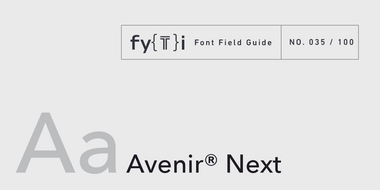 Avenir® Next Font Field Guide
The design of Avenir Next is clean, straightforward and performs with confidence in long blocks of text copy and headlines. It also pairs well with well with so many contemporary serif text typefaces. Learn more