Cygnet CF Font Field Guide
Best Practices
Cygnet CF is best when used in large to medium sizes. Though it reads well at smaller sizes, its unique flourishes and cheerful character are more evident when given space. Headlines, captions, logotypes, poetry, posters, book covers and social media love Cygnet, especially in the middle to bold weights.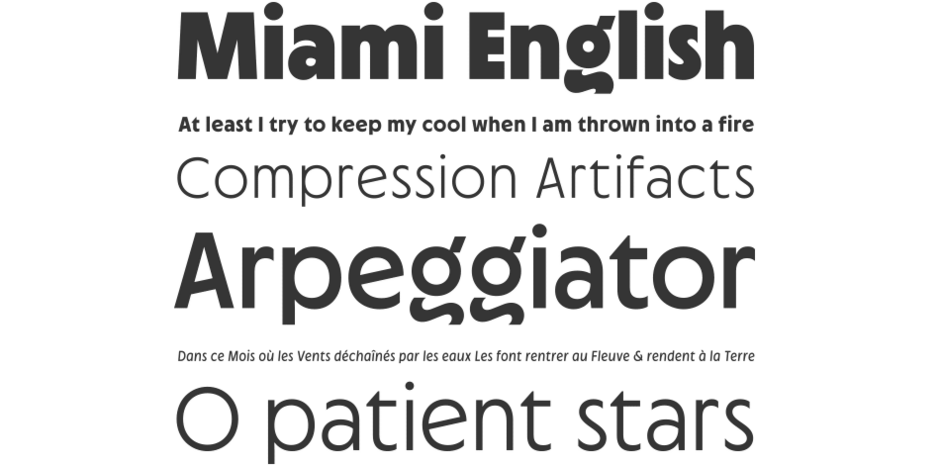 Family
Nine weights of roman designs, each with a complementary italic, for a total of 18 styles.
Font Facts
Though Cygnet falls on the "display" side of type design, it reads well at small sizes and has potential uses in captions, menus, diagrams, and graphics applications.
Cygnet includes wide language support, extensive currency symbols and punctuation, and experimental alternate designs for a few glyphs tucked away for later discovery.
Roots
Cygnet CF is an original design by Connary Fagen, designed and published in 2023. As with other experimental typefaces like Quiverleaf CF, Cerulya CF, and Mezzotint CF, Cygnet began with a mental spark – in this case, the accent/circle/squiggle design of the lowercase 'g' – which rapidly turned into an entire typeface. A mixture of narrow and wide glyphs give text rhythm. Hints of twentieth century type design lend warmth to the overall desired effect of a forward-looking, vibrant voice.

Legibility
Cygnet's design is open and geometric, with an extremely tall x-height, making legibility easy at any size despite the typeface's playful quirks. The middle weights especially hold up well in less than ideal conditions.
How to spot Cygnet CF

Alternate Choices



Perfect Pairing




More Font Field Guides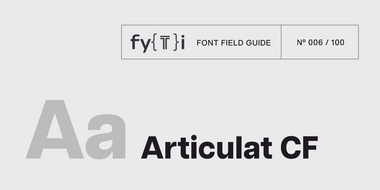 Articulat CF Font Field Guide
Articulat CF is built for use at medium sizes, in print and digital environments. It excels in digital spaces, including the web, user interfaces, games, and informational displays. Learn more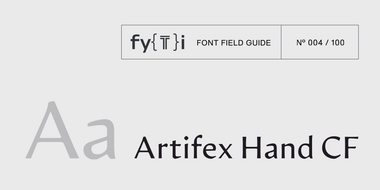 Artifex Hand CF Font Field Guide
Artifex Hand CF is built for use at small to medium sizes, in print and digital environments. Its Book weight is designed for use in longform text, articles, books, footnotes, and documents, while the thicker weights can double as headlines, subheadlines, and captions. Learn more